August 19
Explorers in 1769
Gaspar de Portolà reached the area that become Santa Barbara. He was traveling with Father Crespí, 63 leather-jacket soldiers and a 100 mules loaded with provisions, marching north from San Diego, searching for Monterey Bay.
Gold Rush in 1847
John Sutter and John Marhsall agreed to build a lumber mill on the American River at a place known to the Indians as "Culloomah". That's where Marshall found the gold that began the Gold Rush on January 24, 1848.
Gold Rush in 1848
The New York Herald broke the news back East of gold discovery in California.
Business in 1882
"The Curse of California" cartoon showed the railroad monopoly as an octopus controlling the Nob Hill elite, farmers, lumber interests, shipping, fruit growers, stage lines, mining and the wine industry.
Circus in 1910
The Barnum & Bailey Circus arrived in San Francisco. It came with some 1,280 people, 700 horses and 400 elephants in 85 railroad cars.
Theater in 1913 
W. C. Fields, then known as William Claude Dukenfield, performed as The Silent Humorist at San Francisco's Orpheum Theater. He became one of the great comic film actors of the silent era through the 1930s.
Music in 1964
Six months after taking the East Coast by storm, the Beatles played at the Cow Palace in San Francisco on the opening night of their concert tour.
Marx in 1977
Groucho Marx, legendary comic of vaudeville, radio, film and television, died in Los Angeles at age 87. He made 13 feature films with the Marx Brothers before he launched a solo career as host of the radio and television game show "You Bet Your Life" (1947-1961).
Business in 1993
Mattel Inc., in El Segundo, merged with Fisher-Price Inc. in a stock swap valued at about $1 billion. That made them the second largest toy company, after Hasbro Inc.
Politics in 1996
Ralph Nader accepted the presidential nomination of the Green Party in Los Angeles. He criticized tax breaks for corporations and called for a "political alternative" to the Democraticic and Repubican parties.
Fire in 2002
An 8-alarm fire in San Jose consumed about 25% of the new $500 million Santana Row shopping and residential complex along South Winchester Boulevard.
Business in 2004
Google, headquartered in Mountain View, began trading shares at $85 per share. Today one share sells for more than $600. Google's first employees, paid in stock, became millionaires.
Lynds in  2005
Dennis Lynds, mystery writer, died in Santa Barbara at age 81. He wrote some 20 books under the pseudonym Michael Collins, including his Dan Fortune private eye series.
Science in 2006
Cave Research Foundation explorers discovered a large cave in Sequoia National Park, which they named Ursa Minor.
Business in 2010
Intel, headquartered in Santa Clara, bought McAfee Inc., a security software maker, for $7.68 billion.
Cities in 2013
Demolition began on Pagoda Palace, a San Francisco North Beach theater built in 1908. The site provided access to boring machines to dig the Central Subway.
August 20
Weather in 1921
A tropical cyclone moved north from Baja California and into Arizona, producing rain in southern California and Arizona.
Crime in 1934
Al Capone and 42 other prisoners traveled in steel barred railroad coaches from the federal penitentiary in Atlanta, Georgia to Alcatraz.
Crime in 1989
Jose and Kitty Menendez were murdered in their Beverly Hills mansion. Their sons, Eric and Lyle were accused of murdering them.  The jury deadlocked in their first trial. But they were later convicted of first-degree murder in spite of their defense based on a history of parental abuse.
Education in 1998
UC Berkeley tied with the Uniersity. of Virginia as the best public university in the country according to a US News & World Report.
Business in 2001
Chevron, Shell, Texaco and Unocal oil companies agreed to clean up California's environment polluted by their leaking MTBE storage tanks. ARCO, Exxon, Mobil and Tosco refused to participate.
Business in 2012
The price of a share of Apple Corp., headquartered in Cupertino, closed at $662.38. That made its value $623 billion, the world's highest market cap ever.
Diller in 2012 
Phyllis Diller, standup comedian, film and voice actress, died in her Los Angeles at age 94. Known for her wild stage personality, wild hair and clothes, she was the voice of the Queen in "A Bug's Life," Granny Neutron in "The Adventures of Jimmy Neutron: Boy Genius "and various characters on "Robot Chicken."
Post in 2013
Ted Post, film and television director, died in Los Angeles at age 95. He directed 13 films including "Hang 'em High" (1968) and "Magnum Force" (1973) starring Clint Eastwood, 56 episodes of "Gunsmoke" and 90 episodes of "Peyton Place."
August 21
Music in 1935
Benny Goodman, "King of Swing," and  his band began a three-week series of shows at the Palomar Ballroom in Los Angeles that launched the Swing Era.
Flight in 1968
William Dana reached 81.53 km. in the last high-altitude X-15 flight.
Crime in 1971
Six men died in a attempted escape from San Quentin Prison. After visiting with his lawyer, George Jackson, founder of the Black Guerrilla Family prison gang, pulled a pistol hidden in his hair and began to release other prisoners.
Crime in 1975
Members of the Symbionese Liberation Army used pipe bombs in a failed attempt to blow up police cars at an International House of Pancakes in Los Angeles. 
Labor in 2006
Minimum wage in California was increased by $1.25 over the next year to $8.00 per hour, making it the highest in the U.S.
August 22
Donner Party 1846
The Donner Party entered Salt Lake Valley through what became called Emigration Canyon then had to chop a road through the Wasatch Mountains. The Graves family caught up with them, making 87 people in 23 wagons. They had 600 miles to go and summer was ending.
Accidents in 1888
The City of Chester sank inside the Golden Gate. The passenger steamship was headed to Eureka when it collided in the fog with Oceanic, a British passenger ship inbound from Hong Kong. Sixteen men, women and children died.
Flight in 1963
Joe Walker, from Edwards AFB, flew a X-15 test plane 3,794 miles per hour at an altitude of 66 miles. The X-15 flew to the edge of outer space and returned with valuable data used in aircraft and spacecraft design. As of 2014, it held the record for the highest speed ever reached by a manned, powered aircraft; 4,520 mph.
Sports in 1965 
Juan Marachal, San Francisco Giants pitcher, started a 14-minute brawl when he hit John Roseboro, Los Angeles Dodger catcher, on the head with his bat. Earlier Marichal knocked down Dodgers with brushback pitches. Then he came up to bat against Sandy Koufax. Koufax did not retaliate, but Roseboro returned Koufax's pitches close to Marichal's face. That's when Marichal hit Roseboro on the head with his bat twice.
Environment in 1976
Environmental Protection Agency scientists reported finding plutonium in the ocean sediment off the San Francisco coast and radioactive cesium leaking from containers 120 miles off Maryland's shore. Some 62,000 steel drums of nuclear waste were dumped into the Pacific and Atlantic from 1946-1970.
Crime in 1989
Huey Newton, Black Panther co-founder, was shot to death in Oakland. Tyrone "Double R" Robinson, the gunman, was  a member of the Black Guerrilla Family prison gang.
Crime in 1994
DNA testing linked O.J. Simpson to the murder of his ex-wife, Nicole Simpson and Ron Goldman, her friend. His blood matched the genetic makeup of blood at the murder scene in Brentwood.
Science in 2001
Space shuttle Discovery returned to Vandenberg AFB. It brought home Yuri Usachev, Susan Helms and Jim Voss, who spent nearly six months aboard the International Space Station.
Crime in 2003 
Earth Liberation Front, a radical environmental group, attacked four car dealerships in West Covina. They set fires and destroyed or defaced dozens of Hummers and other SUVs, many painted with the word "polluter." Damage was over $1 million.
Government in 2005
California Supreme Court ruled that lesbian and gay partners who plan a family and raise children should be considered legal parents after a breakup.
Education in 2006
Berkeley City College opened a $70 million facility nearly next door to U.C. Berkeley. It began as Berkeley Learning Pavilion then renamed Peralta College for Non-traditional Study (1974) before became Vista College (1978).
Music in 2008
The first Outside Lands rock festival opened in San Francisco's Golden Gate Park to a crowd of some 60,000. It featured over 60 musical acts from around the world.
August 23
Communication in 1849
The first mail delivered to the California interior included stops at Benicia, Sacramento City and San José.
Societies in 1850
The Society of California Pioneers, established in San Francisco, began to promote California art, history, and culture. Pioneer Hall museum and  Sullivan library are open to the public.
Business in 1869
The first railroad carload of freight reached San Francsico. Delivery of boots and shoes from Boston took 16 days on the newly completed transcontinental railroad.
Business in 1872
The first Japanese commercial ship anchored in San Francisco Bay with a cargo of tea.
Communication in 1889
The first ship-to-shore wireless message in U.S. history was sent by Lightship No. 70 to a coastal receiving station at Cliff House in San Francisco. The message said, "Sherman is sighted." That meant the troopship Sherman, returning a San Francisco regiment from the Spanish-American War, was sighted outside the Golden Gate.
Grey in 1939 
Zane Grey, legendary Western novelist, died in Altadena at age 68. His novels and short stories have been adapted into 112 films, two television episodes and a television series.
Communication in 1953
KBAK TV channel 29 in Bakersfield began broadcasting. Bakersfield's first television station was called KAFY-TV initially. KERO-TV launched a month later.
Labor in 1970
César Chávez, head of the United Farm Workers, began a strike that was joined by pickets and boycotts. The Salad Bowl strike, the largest farm worker strike in U.S. history, lead to passage of the California Agricultural Labor Relations Act (1975).
Shamu in 1971
Shamu died at SeaWorld in San Diego after 6 years. Captured off the coast of Washington, she was the first orca to survive more than 13 months in captivity. SeaWorld continues to name all their performing orcas at all their parks Shamu.
Transportation in 1977
Gossamer Condor 2 in Shafter won the first Kremer prize by flying the first figure-8 in a human-powered aircraft. The  pedal-powered craft was inspired by vultures' flight. It was very light and flew very slowly.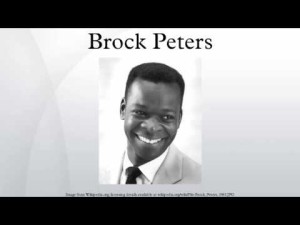 Peters in 2005
Brock Peters, stage, film and voice actor, died in Los Angeles at age 68. He was best known for his performance as the man falsely accused of rape in "To Kill a Mockingbird" (1962) and roles in several Star Trek films.
Ferguson in 2006
Maynard Ferguson, jazz trumpeter and band leader, died in Ventura at age 78. His music evolved from big band swing, bebop, cool jazz, Latin, jazz / rock through fusion with classical and operatic influences.
Crime in 2010
California Attorney General Jerry Brown sued Roni Deutch for $34 million for allegedly swindling thousands of people. Advertising herself the "tax lady," Deutch made nationwide television commercials offering to help people with tax problems.
August 24
Narjot in 1898 
Ernest Narjot, landscape painter, died in San Francisco at age 71. He traveled from France to California during the Gold Rush and became a well-known Gold County landscape artist. Many of his paintings were destroyed in the 1906 earthquake.
Transportation in 1932
Amelia Earhart flew non-stop from Los Angeles to Newark, New Jersey, becoming the first woman to fly non-stop across the U.S.
Cities in 1937
Treasure Island, an artificial island in San Francisco Bay, was basically complete. It was built with 20 million cubic yards of sea bottom, dredged, dumped and poured inside rocky walls. Then 50,000 cubic yards of soil went on top followed by 4,000 trees, 70,000 shrubs, and 700,000 flowering plants. It was to showcase the 1939 Golden Gate International Exposition (1939).
Sports in 1975 
Ed Halick, San Francisco Giants, no-hit the New York Mets, 6-0. Halick struck out 10 of 30 batters in what was the first National League no-hitter in over two years.
Shulman in 1988
Max Shulman, novelist and humorist, died in Los Angeles at age 69. Several of his books becomes films and television shows, notably "The Many Loves of Dobie Gillis" (1959-1963).
Sports in 1996
Steve Fossett sailed from Los Angeles to Honolulu, setting a solo speed record of 20 days in his 60-foot 3-hulled boat, the Lakota.
Sports in 2006
Jerry Rice signed a 1-day contract  with the San Fransisco 49ers, after playing elsewhere, so he could retire from the team he began with. Rice is one the greatest wide receivers in NFL history and among the greatest players overall.
Crime in 2006
Oakland police served 65 arrest warrants and picked up 30 suspected drug dealers. They planned to continue their sweep.
Government in 2007
Governor Arnold Schwarzenegger signed the state budget after cutting $703 million in exchange for the support of Senate Republicans. Cuts included $527 million from health and human services, $70 million in raises to state workers and $39 million from prison funding.
Crime in 2009
Alexander Robert Youshock, a 17-year-old former Hillsdale High School student in San Mateo, lit two pipe bombs before teachers tackled him. Youshock also carried a chain saw and sword.
Environment in 2010
The temperature hit a record 98 degrees In San Francisco. Records were broken across much of northern California.
Business in 2011
Steve Jobs resigned as chief executive of Apple Inc. because of failing health. That ended his leadership of the company he co-founded in a Palo Alto garage.
Science in 2011
Peter Nugent, Lawrence Berkeley National Laboratory astrophysicist, discovered a supernova in the Pinwheel Galaxy, a neighbor of the Milky Way. The 21 million years old event named SN2011FE.
Business in 2012
Apple Inc., headquartered in Cupertino, won some $1 billion in a court victory over Samsung dealing with copyright.
Fire in 2013
Rim Fire grew, burning some 129,620 acres.
August 25
Fire in 1857
Columbia burned down for the second time. Miners blamed a Chinese cook and evicted all Chinese people from town.
Transportation in 1864
A combination rail and ferry service connected San Francisco to Alameda.
Transportation in 1929
Graf Zeppelin, on a tour around the world, passed over San Francisco on its way to Los Angeles after crossing the Pacific Ocean.
Environment in 1935
A tropical cyclone moved north, bringing rain to southern California and parts of Arizona.
Transportation in 1947
Marion Carl, Navy test pilot, set a world speed record of 651 mph in a D-558-I at Muroc Field.
Accidents in 1950
The USS Benevolence, a navy hospital ship, sank after being struck by the SS Mary Luckenbach in dense fog around the Golden Gate. Twenty-three people died. John Napoli, a San Francisco fisherman, single-handedly rescued 70 others. He injured his back and was forced to sell his crab boat. The U.S. Congress, in 1961, passed a bill to pay Napoli for his effort.
Music in 1970 
Elton John made his U.S. debut in a sold out sold-out 6-night run at West Hollywood's Troubadour Club. Robert Hilburn, music critic for the Los Angeles Times, wrote: "Tuesday night at the Troubadour was just the beginning. He's going to be one of rock's biggest and most important stars."
Sports in 1979
The California Angels beat the Toronto Blue Jays, 24-2. The Angels finished first in the American League West with a record of 88 wins and 74 losses.
Sports in 1986
Mark McGwire, Oakland A's, hit his first MLB home run. Over his career, he averaged a home run  every 10.61 at bats, the best ratio in baseball history.
Government in 2005
California sued 39 pharmaceutical companies for allegedly inflating prices.
Environment in 2005
Summer heat in Southern California combined with a loss of key transmission lines, forcing power officials to impose rolling blackouts. Nearly 500,000 people were without power for an hour at a time.
Stefano in 2006
Joseph Stefano, who wrote the screenplay for Alfred Hitchcock's "Psycho," (1960) died in Thousand Oaks at age 84.
Music in 2007
San Francisco hosted the 2nd annual Jug Band Festival at the Golden Gate Park at the same time the 4th annual Renaissance Fair happened elsewhere in the park.
Power in 2010  
California Energy Commission approved the first large scale solar project. Project was built in Kern County, the western edge of the Mojave Desert.
Environment in 2013
Moisture from Tropical Storm Ivo caused flooding in southern California for two days.
August 26
Business in 1875
Depositors anxious about Nevada silver mining stocks made a run on the Bank of California. The bank failed, ruining William Ralston, who drown himself in San Francisco Bay.
Environment in 1915
Remnants of a tropical cyclone brought around an inch of rain to Riverside.
Chaney in 1930
Lon Chaney, stage and film actor, director and screenwriter, died in Los Angeles at age 47. He was best  known for roles in silent horror films, "The Hunchback of Notre Dame" (1923) and "The Phantom of the Opera" (1925).
Crime in 1969
Charles Manson and followers murdered Donald "Shorty" Shea, a Hollywood stuntman, living with them on Spahn Ranch about this time. Manson ordered him killed because he suspected Shorty reported them to the police. Shorty's body was not found until 1977.
Sports in 1973
Mary Boitano,10 years old, won the 6.8-mile Dipsea Race in Marin County. She beat 1,500 runners and was the first woman to win. At age 11, and for 3 years straight, she won the Bay to Breakers race in San Francisco.
Stone in 1989
Irving Stone, writer born in San Francisco, died in Los Angeles at age 86. Men to Match My Mountains (1956) tells the story of the opening of the West,1840–1900.
Crime in 1993
Dorothea Puente was convicted in Monterey of murdering three of her boardinghouse tenants. She was later sentenced to life without parole.
Landmarks in 2001
The San Francisco Board of Supervisors proclaimed the City Lights as Landmark No. 228. It has been at the center of poetry and literature since the Beatnik era and is most famous for publishing Allen Ginsberg's Howl and Other Poems (1956).
Music in 2007     
The 17th annual Accordion Festival in Cotati, attended by some 5,000 people and 30 bands, closed after 2 days.
Environment in 2007
Remnants of Hurricane Dean make landfall in Santa Barbara area, triggering heavy rains and minor flooding  for 2 days throughout Southern California.
Government in 2008       
Governor Arnold Schwarzenegger signed a measure to place a statewide bullet train measure on the November ballot.
Government in 2008
California Attorney General Jerry Brown said he expected raids on San Francisco Bay Area medical pot clubs that sell for big profits. He issued guidelines on medical marijuana sales and state officials raided a Los Angeles County club.
Fire in 2009   
Station Fire grew into the largest wildfire in Los Angeles County history. Two firefighters died battling the blaze. It burned over 230 square miles of land within the Angeles National Forest, La Canada, Flintridge, La Crescenta, Acton, Soledad Canyon, Pasadena, Glendale and Sierra Madre. It burned 209 structures, including 89 homes.
Fire in 2009
Big Meadow Fire  burned 12 square miles inside Yosemite National Park. Tioga Road closed. The fire wasn't fully contained until September 10. It  started when a controlled burn got out of control, leading people to question the judgment of Park authorities.
Fire in 2013
Rim Fire grew to 150,000 acres on the western edge of Yosemite National Park. The fire began on Aug 17 and now covered over 250 square miles. Officials said it was 20% contained.