August 11
Crime in 1856 
White settlers in California killed four Yokut Indians because they heard untrue rumors of Yokut atrocities.
Theater in 1888
The California Theatre, which opened on January 18, 1869, closed. It had murals of San Francisco and a panoramic view of the Bay painted on the curtain. It claimed to be the first West Coast theater with calcium light (limelight) and parabolic reflectors to light the stage.
Prisons in 1934 
The first civilian prisoners, 137 men, arrived at the Federal prison on Alcatraz Island. They had caused trouble at other federal prisons and arrived guarded by FBI agents, U.S. Marshals and railway security.
Science in 1942
Hedy Lamarr, actress and inventor, and composer George Antheil received a patent for a frequency-hopping spread spectrum communication system that later lead to technologies like Wi-Fi and Bluetooth.
Sailing in 1937
Kenichie Horie, age 23, sailed into San Francisco Bay aboard The Mermaid, his 19-foot sloop. That made him the first person to sail solo across the Pacific Ocean.
Riots in 1965
Riots begin in the Watts neighborhood of Los Angeles and raged until August 17. Thirty-four people died, 1,032 were injured and 3,438 arrested. Property damaged exceeded $40 million. The Watts Riots became a turning point in the American Civil Rights Movement.
Business in 1966
Wilkes Bashford, men's clothing retailer, opened an exclusive men's clothing shop in San Francisco. It catered to wealthy clientele and introduced now-famous high-end European designers.
Crime in 1977
California legislature restored the death penalty. The California Supreme Court declared it cruel and unusual punishment in violation of the state constitution in 1972.
Sports in 1984
Carl Lewis duplicated Jesse Owens' 1936 feat by winning four Olympic track gold medals at the Summer Olympics in Los Angeles.
Crime in 1999
Buford Furrow Jr., a white supremacist, surrendered to the FBI in Las Vegas. He confessed to firing 70 rounds, wounding five people at a Los Angeles Jewish Community Center then killing mail carrier Joseph Ileto. 
Business in 2005
An unnamed donor gave $25 million to UC Berkeley's Haas School of Business to construct a new building for its executive education program.
Business in 2005
Qualcomm, in San Diego, bought Flareon for some $600 million for access to post-3G network technology.
Business in 2005
Yahoo, in Sunnyvale, paid $1 billion in cash and turn over its Chinese operations to Alibaba for 40% ownership of the Chinese company. 
Government in 2006
Ed Jew, operator of a Chinatown flower shop, filed to run for San Francisco Board of Supervisors. He won. In 2007 federal prosecutors charged him with bribery, fraud and extortion, accusing him of running a scheme to shake down Sunset District businesses for $84,000 in bribes. 
Government in 2008
Governor Arnold Schwarzenegger sued state Controller John Chiang for not following orders to slash pay for thousands of state workers during the budget impasse.
Government in 2013
A San Francisco Superior Court judge, at Governor Jerry Brown's request, ordered a 60-day cooling-off period to avert a BART strike.
August 12
Sutter's Fort in 1839
John Sutter arrived at his land grant on the American River to establish the colony he named New Helvetia, later known as Sutter's Fort.
Jackson in 1885
Helen Maria Hunt Jackson, author and activist, died in San Francisco at age 54. A Century of Dishonor (1881) and Ramona (1884) were among the first books to criticize the government for its treatment of Southern California Native Americans.
Flight in 1960 
Air Force Major Robert White flew the X-15 rocket powered aircraft based at Edwards AFB to a 25.8 mile altitude. The X-15 set speed and altitude records in the 1960s, reached the edge of outer space and produced information used in spacecraft design. It reached a record speed of 4,520 miles per hour.
Flight in 1977
Space Shuttle Enterprise passed its first solo flight test, taking off from on top of a Boeing 747 then landing at Edwards Air Force Base.
Young in 2000
Loretta Young, film and television actress, died in Santa Monica at age 87. She made nearly 100 movies in over 70 years. 
Government in 2004
California Supreme Court struck down San Francisco's attempt to legalize same-sex marriages, saying Mayor Newsome had illegally defied state law.
Bracewell in 2007
Ronald Bracewell, Stanford professor, died in Palo Alto at age 86. He co-wrote the first text on radio astronomy and helped develop MRI, magnetic resonance imaging technology. 
Griffin in 2007
Merv Griffin, television talk show host and entrepreneur, died in Los Angeles at age 82. He created the television game show "Jeopardy" in 1964 and sold the rights for the show to Coca-Cola for $250 million in 1986.
Environment in 2008
The US Army transferred a final 3,300 acres to the Fort Ord Reuse Authority, for redevelopment of the 28,000-acre former military base on Monterey Bay.
Fire in 2009
The Lockheed Fire in the Santa Cruz Mountains began. By August 23, it burned 7,817 acres and 13 structures, costing roughly $26 million to extinguish.
Music in 2011
The 4th annual Outside Lands Music and Arts Festival opened for a 3-day run in San Francisco's Golden Gate Park.
Ricci in 2012
Ruggiero Ricci, San Francisco-born violin virtuoso, died at his home in Palm Springs at age 94. He performed over 6,000 concerts in 65 countries during his 70-year solo career and made over 500 recordings on every major label.
Government in 2013
Governor Jerry Brown signed AB1266, allowing transgender youth to sue school facilities and join groups with their gender identity.
Railroads in 2013
Elon Musk, founder of Tesla and SpaceX, proposed to revive the Vactrain concept to carry passengers from San Francisco to Los Angeles at over 1,200kph.
August 13
Mexican American War in 1846
The American flag was raised for the first time over Pueblo de Los Angeles. Harsh martial law ignited a popular uprising, the Siege of Los Angeles, among Californios and Mexicans beginning on September 22, 1846. They succeeded in temporarily driving U.S. forces from the town.
Emperor Norton in 1869
Norton I, self-proclaimed Emperor of the United States, ordered city engineers to fill part of San Francisco Bay and build wharves for ocean steamers. He warned; "fall not under our royal displeasure."
Labor in 1911
Ten members of the Industrial Workers of the World were arrested during a riot in San Francisco's North Beach. Speakers denounced all forms of government and railed against the pope.
Flight in 1930
Captain Frank Hawks, superintendent of the Aviation Division of Texaco, flew a red-and-white Travel Air monoplane from Los Angeles to New York in 12 hours, 25 minutes and 3 seconds. Hawks made three refueling stops during the 2,510-mile journey, battled a rainstorm, crosswinds, hunger and a thick haze that made "the ground barely visible at 8,000 feet," but reached New York City in time for dinner.
Movies in 1942
Bambi, Walt Disney's fifth full-length animated film, was released to theaters. It lost money at first; costing $1.7 to make but earning just $1.64 million at box offices. Today Bambi is a classic.
Music in 1965
Jefferson Airplane first appeared at the opening night of The Matrix, a San Francisco nightclub. Their album Surrealistic Pillow (1967) became a touchstone of the Summer of Love.
Radio in 1986 
KRE-AM in Berkeley changed its call letters to KBLX. For many years, KBLX and its AM sister station, KRE (now KVTO), were the Bay Area's only African-American-owned and operated commercial radio stations.
Ryan in 1991
Jack Ryan, designer and inventor, died in Los Angeles at age 74. He co-created the Barbie doll, Hot Wheels, Chatty Cathy, was Zsa Zsa Gabor's sixth husband and held some 1,000 patents. 
Government in 1998
Oakland declared a medical marijuana club was a city agency in an effort to protect it from federal law.
Crime in 1998
U.S. border agents found seven people dead in the Anza-Borrego Desert. They were illegal immigrants abandoned by their smuggler.
Crime in 1998
Jack Jessee, of Santa Ana, was stabbed to death by Thomas Garrick. Jesse's wife hired the hit man to avoid paying for her husband's cancer treatment and to collect insurance money. 
Child in 2004
Julia Child, legendary cookbook author and pioneer of television cooking shows, died in Santa Barbara at age 91. She is recognized for bringing French cuisine to the American public with her debut cookbook, Mastering the Art of French Cooking (1961).
Government in 2008
Clark Kelso, California prison receiver, asked a federal judge to seize $8 billion from the state's treasury over the next 5 years to build 7 medical facilities for inmates throughout the state.
Business in 2012
Google, in Mountain View, cut some 4,00 jobs at its Motorola Mobility Holdings unit, which it bought months previously for some $12.5 billion.
August 14
Riots in 1850
Squatters rioted in the new town, Sacramento City. Violence erupted between newcomers and men who owned the land along the river. Government was not well established and Mexican land grants, like Sutter's, were disputed by 49ers. 
Crime in 1889
David Terry, California Supreme Court Chief Justice (1857-1859), was shot by a bodyguard of Stephen Field, U.S. Supreme Court Associate Justice, after Terry slapped Field in the face at a railroad restaurant in Lathrop.
Water in 1925
Hetch Hetchy Moccasin Powerhouse was completed and began pumping water from the Sierra Nevada valley near Yosemite to San Francisco, 167 miles away.
Hearst in 1951
William Randolph Hearst, the first modern media titan, died in Beverly Hills at age 88. He built the world's largest newspaper and magazine business, specializing in sensationalized news called "yellow journalism". 
Movies in 1975
"Rocky Horror Picture Show" opened at the USA Theatre in Westwood. Over time the film has grown a global cult following and is one of the most famous, financially successful midnight movies of all time.
Sports in 1987
Mark McGwire, Oakland Athletics, set a rookie home run record at 39.  Over his career, McGwire averaged a home run once every 10.61 at bats, the best ratio in baseball history.
Business in 2007
Mattel Inc., in El Segundo, recalled some 18 million Chinese-made toys that contained magnets which children could swallow. It also recalled 436,000 toy cars with lead-based paint.
Fire in 2009
The Lockheed Fire in Santa Cruz County, which began on August 12, covered over 5,00 acres and was only 15% contained. Nine wildfires across the state covered over 100,000 acres.
Accidents in 2010
A truck plowed into a crowd when it sailed off a jump at the California 200 race in the Mohave Desert. Eight people died and 12 injured. 
Crime in 2011
Anonymous, the hacker group, struck a Bay Area Rapid Transit website and released customer information in retaliation for BART cutting cell phone service to prevent a protest in San Francisco. Hackers carried out a 2nd attack on August 17, breaching the website of the agency's rank-and-file police.
Harlip in 2012
Remy Charlip, choreographer, theater director, designer, teacher and author-illustrator, died in San Francisco at age 83. He wrote or illustrated 29 children's books.
August 15
Newspapers in 1846
The Californian, the first newspaper in Alta California, debuted in Monterey. The single-sheet publication on 11.75 X 10.25 sheets of paper were published in English on one side and Spanish on the other. The big news item in the first edition was the U.S. declaring war on Mexico.
Transportation in 1849
The George Washington steamboat left from Benicia and arrived in Sacramento on August 17. It was the first river steamboat in California. Some 300 steamboats later provided regular service between San Francisco, Stockton and Sacramento.
Child in 1912
Julia Child was born in Pasadena. She became a fine chef and pioneer television food personality, Child introduced Americans to French cooking through her many books and television shows.
Hollywood in 1939 
"The Wizard of Oz" premiered at Grauman's Chinese Theater in Los Angeles. It officially opened nation-wide on August 25, 1939, earning just $3 million. Today it is an iconic part of popular culture.
Riots in 1945
Riots broke out in San Francisco when people went wild celebrating the end of War in the Pacific; Victory over Japan Day. Eleven people died and 1,000 injured in the VJ Day chaos. Thousands of drunken soldiers and sailors smashed store windows, attacked women, halted traffic, wrecked 30 Muni streetcars and killed a Muni worker. It was the deadliest riot in San Francisco history.
UFOs in 1960
A UFO was sighted by over Tehama County by three Red Bluff patrolmen. They reported; "When the UFO had descended to about 100 or 200 feet altitude it suddenly reversed direction and climbed to 500 ft. Description: round or oblong surrounded by a glow (color not mentioned) and having definite red lights at each end." They continued to watch the UFO as it performed "unbelievable" aerial feats.
https://www.youtube.com/watch?v=Pp_-QAwVlt8
Crime in 1980
George Bosque, age 25, abandoned his Brinks armored truck at the San Francisco Airport Hilton Hotel, stole a car then vanished with some $1.8 million in cash. When e was caught, he pleaded not guilty.
Environment in 1996
Botulism began killing birds at the Salton Sea. At 278 feet below sea level, it is more than 10% saltier than the Pacific Ocean. Mexican sewage and Coachella valley farm pesticides pollute the big lake.
Business in 2005
Reliant Energy paid $135.4 million to settle charges of energy manipulation during the energy 2000 crises in California. It also dropped $299.5 million in claims it is owed.
Business in 2005
Hershey Company purchased Joseph Schmidt, a San Francisco gourmet chocolate maker. It previously purchased Scharffen Berger Chocolate Maker, a gourmet chocolate maker in Berkeley, 
Business in 2011
Google, in Mountain View, offered to purchase Motorola Mobility for $12.5 billion.
Crime in 2013
A boat communicating with a truck in a parking lot was spotted by lifeguards in Malibu. Authorities recovered 52 bales of marijuana and arrested two men.
August 16
Flight in 1927
The Dole Air Race, the first from Oakland to Honolulu, began. Just two of the six planes that took off made it across the Pacific Ocean. A little plane named Woolaroc, won in 26 hours, 17 minutes flying time.
Lugosi in 1956
Bela Lugosi, film actor, died in Hollywood at age 73. He was famous for his performance in "Dracula" (1931).
Riots in 1965
The Watts riot/revolt ended in Los Angeles after six days. Thirty-four people died, 857 were injured and over 2,200 arrested. Property damage was around $200 million. It was a turning point in the Civil Rights Movement.
Bufano in 1970
Benny Bufano, sculptor, died in San Francisco at age 71. He was best known for large-scale monuments representing peace.
Crime in 1986
Flozelle Woodmore, age 18, shot and killed her abusive boyfriend with a .357 magnum in the front of their 2-year-old son in Los Angeles. She was paroled in 2007.
Harmonic convergence in 1987
Nearly 5,000 people meditated for two days at Mount Shasta and elsewhere for the Harmonic Convergence. They believed a special alignment of planets in our solar system would bring world peace.
Granger in 1993
Stewart Granger, film actor, died in Santa Monica at age 80. He was a popular leading man from the 1940s to the early 1960s.
Business in 2006
Google, in Mountain View, launched a free wireless network for its hometown.
Crime in 2007
Kathleen Culhane, 40-year-old private investigator, was sentenced in Sacramento to five years in state prison for forging documents to save the lives of Death Row inmates.
Labor in 2009
BART management and union leaders avoided a strike that would have shut down the San Francisco Bay Area's mass transit rail system. They reached the tentative contract agreement less than 6 hours before the deadline. 
Prisons in 2010
Santa Rita Jail deputies in Dublin Tasered inmate Martin Harrison, age 51, to move him to another cell. He was in the midst of alcohol withdrawal and died two days later. His four adult children won a $8.3 million settlement (2015).
Ryan in 2010
Dr. Frank Ryan, celebrity plastic surgeon, died when his car went over a cliff on the Pacific Coast Highway in Malibu. He was texting while driving. Dr. Ryan was famous for performing multiple surgeries on reality TV star Heidi Montag. He also established a foundation to provide free removal of gang-related tattoos.
August 17
Transportation in 1849
The George Washington, the first river steamboat in California, began regular service between Sacramento and San Francisco. Some 300 steamboats later provided regular transportation between San Francisco, Benicia, Stockton and Sacramento. 
Transportation in 1855
The Sacramento Valley Railroad, the first passenger railroad in the West, made a trial run from Sacramento to Folsom.
Environment in 1896
A 6.0 earthquake struck the southeastern Sierra Nevada.
Business in 1908
The Bank of Italy opened new headquarters in San Francisco after the 1906 Earthquake and Fire. It merged with Bank of America in 1928. Today Bank of America is a multinational corporation headquartered in Charlotte, North Carolina.
Public health in 1953
Narcotics Anonymous was founded in Los Angeles. Based on the Twelve Steps of Alcoholics Anonymous, NA welcomes people to meetings for recovery from drug addiction. By 2010 there were NA meetings in more than 130 countries.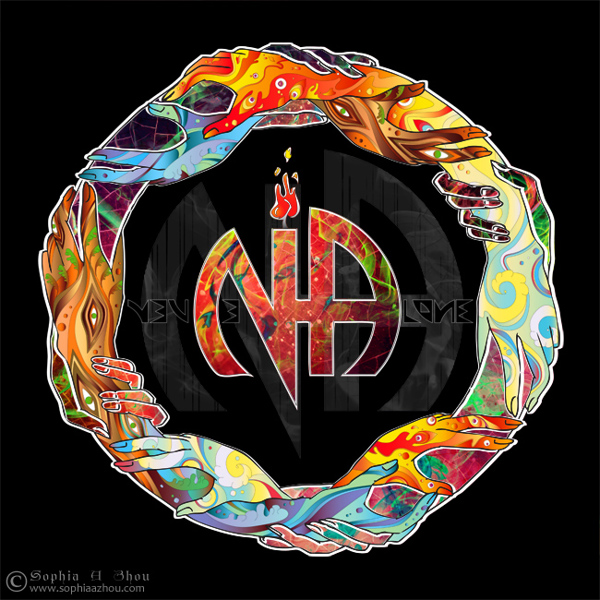 Narcotics Anonymous.
Gershwin in 1983
Ira Gershwin, songwriter for his composer brother George, died in Beverly Hills at age 83. They wrote songs like, "I Got Rhythm" and "Someone to Watch Over Me".
Sports in 2008
Bay Meadows Racetrack in San Mateo held its last race after nearly 74 years. It was the longest continually run stakes event in California. Bay Meadows donated 92% of profits to the war effort during World War II.
Fire in 2013
The Rim Fire, which burned 257,314 acres in the Sierra Nevada, was started by a hunter's illegal campfire. The third largest wildfire in California history was named for the Rim of the World vista point in the Stanislaus National Forest. 
August 18
Crime in 1856
The second Committee of Vigilance in San Francisco disbanded. They formed in May after a corrupt politician shot a prominent journalist. There was no  regular police force. 
Names in 1873
Three men climbed what they thought was an anonymous mountain and named it Fisherman's Peak. But Clarence King, geological surveyor, already named Mount Whitney in 1863. He had climbed the highest peak in the U.S. but stopped short of the summit, returned in 1871 but climbed nearby Mount Langley by mistake. When he later completed his climb it was too late to claim the first recorded ascent. But he kept his claim to the original name.

Transportation in 1896
Mount Tamalpais and Muir Woods Railway made its first run. The tourist train took visitors to what became Stinson Beach until 1930.
Weather in 1906
A tropical cyclone moved north from Gulf of California bringing rain to southern California for two days.
Redford in 1936 
Robert Redford, film actor, director, producer, businessman, environmentalist and philanthropist, was born in Santa Monica. He's been called the "Godfather of Indie Film" because of his founding the Sundance Film Festival.

Business in 1947
Hewlett-Packard Company, headquartered in Palo Alto, was incorporated. It reported first year revenues of $1.5 million. Today HP is one of the world's leading software companies.
Business in 1951
Mark Sullivan, in San Francisco, spoke with H.T. Killingworth, in New York City, on the first transcontinental wireless phone call.
Crime in 1985
Brothers George, age 32, and Columbus Bender, age 33, stole over $65,000 in quarters from a San Francisco Brink's office. They were caught carrying $3,400 in quarters from a Reno casino, tried and sentenced to 4 years in jail.
Crime in 1985
Peter and Barbara Pan were attacked in their San Francisco home. Both were shot in the head. He died but she survived. Scrawled on the wall in lipstick were an inverted pentagram and "Jack the Knife." The murder was later attributed to Richard Ramirez, the "night stalker."
Accidents in 1994
Stella Liebeck, who spilled scalding coffee from McDonald's on her lap, was awarded $2.7 million in punitive damages. She ended up getting $480,000.
Business in 2004
Google, headquartered in Mountain View, expected its stock to trade between $85 and $95 per share, down from $108 and $135. It also said the total number of shares to be sold will be cut to 19.6 million, down from 25.7 million.
Crime in 2004
Federal agents raided Charles Lepp's Lake County marijuana farm where grew over 32,000  plants. He claimed his land was for patients who didn't own land to grow marijuana for medical purposes. He was sentenced to 10 years in prison in 2009.
LGBT in 2008
California's supreme court barred doctors from claiming religious beliefs to deny medical care to gays, lesbians and transgender people.
Business in 2011
Hewlett-Packard, headquartered in Palo Alto, announced it would stop manufacturing personal computer.