November 27
Exploration in 1826
Jedediah Smith reached Mission San Gabriel. While forging trails to California and Oregon, he survived three massacres and a bear mauling. When Smith reached San Diego, his expedition was the first across the southwest, crossing the Mohave Desert and the San Bernardino Mountains from Utah.
Overland Journeys in 1846
Patrick Breen, travelling with the Donner Party, wrote in his diary: "Continues to snow. The ground not covered. Wind W. Dull prospect for crossing the mountains."
Sports in 1924
A record crowd, some 57,000 people, watched a high school football game between Los Angeles High School and Polytechnic High School. They tied, 7-7.
Government in 1941        
Jefferson declared itself an independent state in "patriotic rebellion against the States of California and Oregon" and planned to "secede every Thursday until further notice." The rebellion was short-lived but long-remembered.
Crime in 1978 
Dan White, former San Francisco city supervisor, shot and killed mayor George Moscone and openly gay city supervisor Harvey Milk. Diane Feinstein became acting mayor, then was elected by the Board of Supervisors to complete Moscone's term.
Government in 1996      
A federal judge blocked enforcement of a California initiative to dismantle affirmative action, saying civil rights groups had a "strong probability" of proving it unconstitutional.
Accidents in 2005     
A Greyhound bus overturned on U.S. Highway 101 near Santa Maria when the driver feel asleep. Two people died and dozens injured.
Crime in 2006      
Two men were arrested for stealing almonds and walnuts in the Central Valley. About $400,000 of stolen nuts were recovered, part of an estimated $2 million stolen over the past year.
Business in 2007   
Google, in Mountain View, announced plans to develop renewable energy as part of a plan to clean the environment and reduce the company's own power bill.
Business in 2007     
Wells Fargo & Co., in San Francisco, announced plans to take a $1.4 billion pretax charge tied to increased losses on home equity loans.
Movies in 2013
Walt Disney Animation Studios released "Frozen." The highest-grossing animated film of all time stars Idina Menzel and Kristen Bell.
November 28
Overland Journeys in 1846
Patrick Breen, traveling with the Donner Party, wrote in his diary: "Snowing fast now. About 10 o'clock, snow 8 or 10 in deep. Soft wet snow. Weather not cold. Wind W."
Gold Rush in 1848
U.S.S. Lexington sailed from San Francisco with $500,000 in gold for processing into coins at the U.S. Mint.
Business in 1866
"Biddy" Mason bought her first piece of Los Angeles real estate. Born a slave in Georgia, she died a church-founding, real estate developer and philanthropist, lovingly known as "Mother" Mason.

Sports in 1969
Ted Sizemore, Los Angeles Dodgers, won the National League Rookie of Year award.
Sports in 1972
The Los Angeles Dodgers traded Frank Robinson to the California Angels.
Music in 1976        
Elvis Presley performed at the Cow Palace in Daly City. There were several stampedes toward the stage mainly by female fans.
Russell in 1976      
Rosalind Russell, film and stage actress, died in Beverly Hills at age 69. She is best known for "His Girl Friday" (1940), "Auntie Mame" (1958) and "Gypsy" (1962).
Sports in 1979
Rick Sutcliffe, Los Angeles Dodgers pitcher, won the National League Rookie of Year award.
Sports in 1989
Rickey Henderson signed a record $3,000,000/year contract with the Oakland A's.
Crime in 2005  
"Duke" Cunningham, Republican U.S. congressman from San Diego, resigned after pleading guilty to taking $2.4 million in bribes from a military contractor.
Crime in 2011       
San Francisco City College officials found viruses on their computers traced to criminal networks in Russia, China and other countries.
Rodriguez in 2012     
Spain Rodriguez, Zap Comix artist and influential cartoonist, died in San Francisco at age 72. He was best known for creating the character Trashman.
November 29
San Jose in 1777
El Pueblo de San José de Guadalupe, known as San Jose, became the first civilian town in Spanish California. Today it is the third largest city in the state.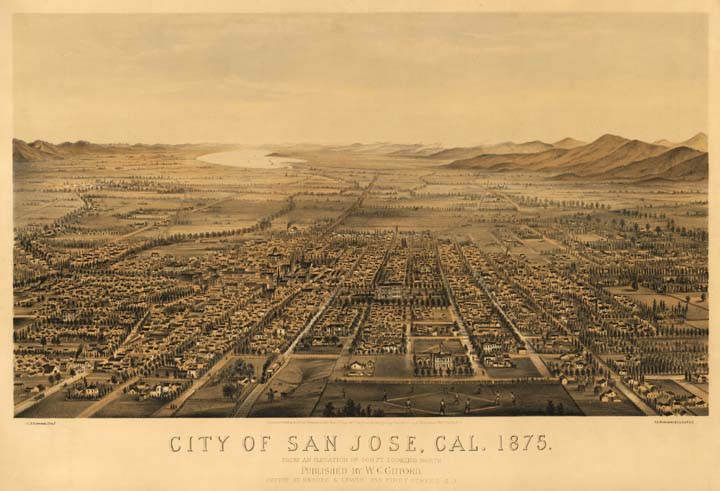 Overland Journeys in 1846
Patrick Breen, traveling with the Donner Party, wrote in his diary: "Still snowing. Now about 3 ft deep. Wind W. Killed my last oxen today. Will skin them tomorrow. Gave another yoke to Fosters. Hard to get wood."
War in 1872 
The Modoc War began with the Battle of Lost River. The skirmish along the California-Oregon border happened when the U.S. Army 1st Cavalry Regiment tried to force a band of Modocs to return to the Klamath Reservation. In the end, Captain Jack of the Modoc and 53 warriors held off over 1,000 U.S. soldiers for 7 months.
Santa Monica in 1886
Residents of Santa Monica, a beachfront community west of Los Angeles, voted to incorporate. Today it is home to a mixture of Hollywood celebrities, surfers, professionals and students.

Post Offices in 1901
The U.S. post office opened in Coachella. This town east of Palm Springs, near the Salton Sea, was one of the state's fastest growing cities in the late 20th century. Today it is home to a yearly music festival.
Fires in 1915
Fire destroyed most of the buildings in Avalon on Santa Catalina Island. The new resort lost six hotels and several clubs.
Flight in 1935   
The China Clipper landed in Manila Bay in the Philippines after stops in Hawaii, Midway Island, Wake Island and Guam. Pan-American Airways first trans-Pacific flight lifted-off from San Francisco Bay on November 22, 1935.

Ships in 1943 
U.S. aircraft carrier Hornet launched in Newport News, Virginia. She saw action in World War II, Korean and Vietnam Wars. In 1998 she opened to the public as the U.S.S. Hornet Museum in Alameda.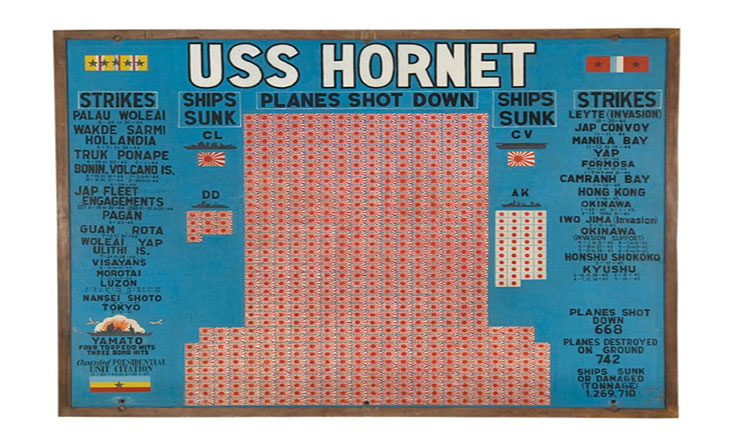 Education in 1952     
The American Academy of Asian Studies opened in San Francisco. It was the first accredited U.S. graduate school devoted exclusively to the study of Asian lands and people.
Flight in 1953
American Airlines began its first non-stop commercial air service from New York to Los Angeles flying a Douglas DC-7.

Sports in 1966
In the first NBA game at the Oakland Coliseum Arena, the San Francisco Warriors beat the Chicago Bulls, 108-101.
Business in 1972
Atari released Pong, the first commercially successful video game. It was first played at Andy Capp's Tavern in Sunnyvale.
Wood in 1981
Natalie Wood, actress, drowned off Santa Catalina. She is best known for "Rebel Without a Cause" (1955) and "West Side Story" (1961).
Sports in 1987
Joe Montana, San Francisco 49ers, completed 22 consecutive passes, a NFL record. 
Harrison in 2001        
George Harrison, lead guitarist for the Beatles, died in Beverly Hills at age 58. 
Music in 2007        
Yoshi's, the jazz club that began in a North Berkeley sushi bar (1972), opened a club in San Francisco.
Business in 2009     
San Francisco Mayor Gavin Newsom led a Bay Area delegation to Bangalore, India to sign business deals as part of the San Francisco-Bangalore Sister City Initiative.
Education in 2010   
Kaiser Permanente of Oakland, a health care business, announced $10.5 million in donations including $7.5 million over 3 years for Oakland school programs.
Goldman in 2010   
Richard Goldman, philanthropist and founder of the Goldman Environmental Prize (1989), died in San Francisco at age 90.
Crime in 2011
Authorities in San Diego uncovered a 600-yard cross border tunnel and seized 32 tons of marijuana. Daniel Navarro was sentenced in San Diego to almost 16 years in prison for his role.
San Francisco in 2002
Cupid's Span, by Claes Oldenburg and his wife Coosje van Bruggen, was set on the Embarcadero at the foot of the San Francisco Bay Bridge.
November 30
Business in 1960   
The Fontana spaghetti factory in San Francisco was demolished to be replaced by twin towers, each with 130 apartments. The old warehouse, built between 1868 and 1870, became a spaghetti factory around 1900.
Cousins in 1990      
Norman Cousins, professor, journalist and tireless advocate for world peace, died in Los Angeles at age 75.
Accidents in 1991 
Seventeen people died and 150 were injured when some 100 cars and trucks crashed during a blinding dust storm on Interstate 5 near Fresno. It was the deadliest highway pileup in California history.
Sports in 1991 
Marshall Faulk, San Diego State running back, was the first freshman to capture national rushing and scoring titles. He carried the ball 37 times, gained 386 yards and scored seven touchdowns in a single game.
Crime in 1993
Authorities arrested Richard Allen Davis, who confessed to abducting and killing 12-year-old Polly Klaas of Petaluma. He was sentenced to death and sent to San Quentin State Prison.
Hedges in 1997        
Michael Hedges, composer, acoustic guitarist and singer-songwriter, died in an auto accident in Mendocino County at age 43. His albums "Breakfast in the Field" (1983) and "The Road to Return" (1994) helped establish the Wyndham Hill record label.
Business in 2003      
Roy Disney, Walt Disney's brother and company vice chairman, stepped down from the board of directors.
Sports in 2005 
San Jose Sharks acquired Joe Thornton in a trade with the Boston Bruins.
Business in 2005
San Francisco mayor Gavin Newsom signed an agreement with Shanghai mayor Han Zheng, the eighth since the cities became sister cities (1980).
Berkeley in 2011       
Phil Kamlarz, Berkeley city manager, retired after working there for 36 years. He was paid some $150,000 for unused sick and vacation time and expected to be paid $249,420 yearly during retirement due to bonuses for his many years of working for the city.
December 1
Ranchos in 1831
Rancho Jamacha, a 8,881 acre Mexican land grant was deeded. It belonged to Apolinaria Lorenzana, who, as an orphan, was sent from Mexico to Alta California in 1800 to help populate the region. After Mexico won independence from Spain, padres at Mission San Diego gave her two ranchos.

Ships in 1849
Six steamers sailed between San Francisco and Sacramento. A ticket cost $30.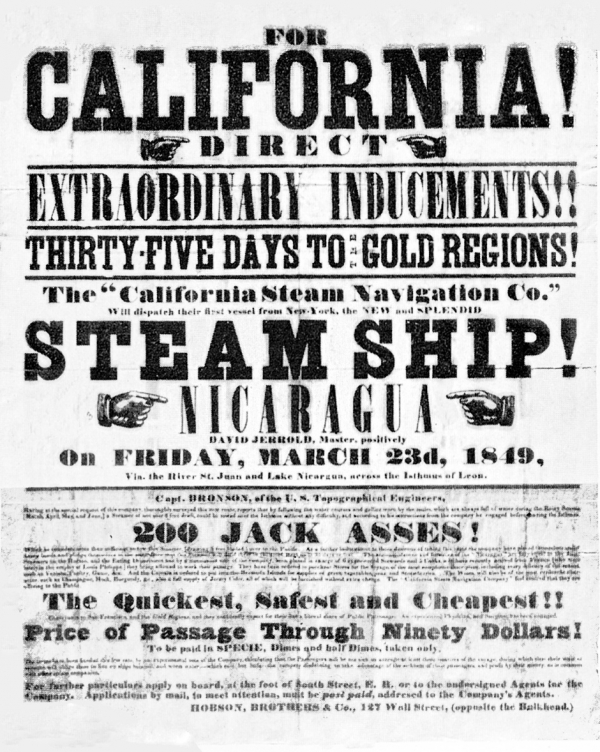 Bridges in 1951 
The Golden Gate Bridge closed due to high winds that reached 69 miles per hour. 
Labor in 1955      
The American Federation of Labor and the Congress of Industrial Organizations met in San Francisco and merged to become the AFL-CIO.
Sports in 1968 
Peggy Wilson won the Ladies Professional Golf Association's Hollywood Lakes Golf Open.
Crime in 1974
Vaughn Greenwood, known as the Los Angeles Skid Row slasher, killed 11 homeless people. He was caught, convicted and serving a life sentence at the California Men's Colony at San Luis Obispo.
Government in 1980 
Willie Brown, San Francisco Assemblyman, was elected speaker of the California Assembly.
Sports in 1997   
Latrell Sprewell, of the Golden State Warriors, choked and threatened coach P.J. Carlesimo. Sprewell's contract was terminated and the NBA banned him from a year.
Protests in 2006  
Protesters in Berkeley began sitting in trees that U.C. Berkeley planned to cut near Memorial Stadium to build an athletic training center. The last 4 protesters came down on December 9, 2008.
Crime in 2008        
Kyle Ramirez, 16 years old, escaped from a home in Tracy where he had been shackled and tortured for over a year.
Business in 2008   
A federal jury in San Francisco cleared Chevron Corp. of responsibility for human rights abuses during a violent protest on a company oil platform in Nigeria a decade ago.
Government in 2008   
Governor Arnold Schwarzenegger declared a fiscal emergency and called legislators into a special session to reduce a $11.2 billion budget deficit.
Crime in 2010   
Calli Murray, 2 years old, was killed and her mother injured in Rhonert Park when Kaitlyn Dunaway, a Sonoma State University student, ran her car into them while texting on her phone.
Radio in 2010  
Dr. Dean Edell, San Francisco-based, syndicated radio medical show host, announced his retirement on KGO-AM. He began in 1979.
Business in 2011   
California Public Utilities Commission approved a record $38 million fine against Pacific Gas & Electric for safety violations that led to a Christmas Eve explosion outside Sacramento that killed a homeowner (2008).
Crime in 2011        
Members of the MS-13 gang in San Francisco were sentenced to life in prison for a campaign of violence that included three murders in 2008. 
December 2
Pirates in 1818
After burning Monterey, Hypolite Bouchard and his 400 pirates sailed south and raided the Nuestra Senora del Refugio rancho. He lost three men there but got them back by threatening to pillage Santa Barbara if his men were not returned.
Government in 1837
Pio Pico, last governor of Mexican California, moved the capital from Monterey to Los Angeles.

Wood in 1893
Harriet Wood, known as Pauline Cushman and Pauline C. Fryer, died in San Francisco at age 60. She was a stage actress and Union spy during the Civil War.
Government in 1913   
The U.S. Senate passed the Raker Act. That let San Francisco dam the Tuolumne River in Yosemite National Park for water-collection and power-generation facilities.
Science in 1934  
A 200-inch mirror, weighing 14.5 tons, was cast for the Hale Telescope at Mt. Palomar Observatory. It was the largest telescope in the world.
Prisons in 1938
The first persons were executed in the gas chamber at San Quentin State Prison. Robert Lee Cannon and Albert Kessell were executed for their role in the riot at Folsom State Prison where the warden, a guard and two inmates were killed (1937).
Literature in 1961
Wind Bell, the journal of San Francisco Zen Center, began publishing. Today it chronicles not just of the Center but Western Buddhism. 
Dastagir in 1963   
Sabu Dastagir, actor known as Sabu Sabu, died in Chatsworth at age 39. Born in India, he began acting at age 13. His films include "Elephant Boy" (1937), "The Thief of Baghdad" (1940),  "Jungle Book" (1942) and "Arabian Nights" (1942).
Protests in 1964    
Mario Savio spoke at a Free Speech Movement rallying students to occupy Sproul Hall at U.C. Berkeley. Police arrested some 800 people the next day, which prompted a student strike and sparked protests at college campuses nationwide. 
Sports in 1981
Fernando Valenzuela, Los Angeles Dodgers, won the National League Rookie of the Year award.
Television in 1989
KHJ-TV in Los Angeles changed its call letters to KCAL-TV.
Cummings in 1990
Robert Cummings, actor, died in Woodland Hills at age 80. He is known for comic roles as well as dramatic parts, like "Dial M for Murder" (1954). Cummings has two stars on the Hollywood Walk of Fame; for motion pictures and television.
Crime in 1993   
Alan Winterbournem, an unemployed computer engineer, opened fire at an Oxnard unemployment agency, killing three workers. He killed a police officer during a chase that ended in Ventura, where Winterbournem was gunned down.
Government in 2006  
Oakland Mayor-elect Ron Dellums announced he would appoint a young person to every board and commission in the city.
Crime in 2006   
A vehicle driven by actor Lane Garrison hit a tree in Beverly Hills, killing his 17-year-old passenger. Garrison was sentenced to three years and four months in prison for drunken driving.
Von der Porten in 2008     
Eric Von der Porten, hedge fund manager, committed suicide at his home in San Carlos.
Santa Clara in 2011      
Santa Clara city officials announced $850 million in funding for a new 49ers football stadium estimated to cost $1.02 billion.
Crime in 2012     
A smuggling vessel rammed a small U.S. Coast Guard boat near the Channel Islands west of Malibu, killing Terrell Horne III. Two Mexican suspects were detained.
December 3
Presidios in 1786
The first marriage was performed at the Santa Barbara Presidio. Joseph Calisto, a 23-year-old Spanish soldier, wed Juana Vitala Feliz, who was around 13-years-old. They had 13 children.

Overland journeys in 1846
Patrick Breen, traveling with the Donner Party, wrote in his diary: "Snowed a little last night; bright and cloudy at intervals all night. To day Cloudy; snows none; wind S.W.; warm but not enough so to thaw snow [, which is] lying deep all round. Expecting it to thaw a little to day. The forgoing written in the morning. It immediately turned in to snow & continued to snow all day & likely to do so all night."
Movies in 1927
"Putting Pants on Philip" was released. Filmed partly at the Culver Hotel in Culver City, it was the first of 107 short films Laurel and Hardy made between 1921 and 1950.

Protests in 1964
Police arrested some 800 students following their occupation of the administration building in protest of the U.C. Regents' decision to forbid protests on U.C. property.
Flight in 1985
The 23rd Shuttle Mission Atlantis 2 landed at Edwards AFB. It launched from Kennedy Space Center, Florida on November 26, 1985. The mission carried the first Mexican astronaut, Rodolfo Neri Vela. 
Sports in 1990
Willie McGee, National League batting champion, signed with the San Francisco Giants.
Business in 1997
Michael Eisner, Walt Disney Chairman, exercised stock options for a profit of $565 million.
Government in 2003
A California state commission denied a Texas company plan to sell GloFish, genetically-altered glow-in-the-dark fish. 
December 4
Exploration in 1602 
Sebastián Vizcaino named the Santa Barbara Channel. He had explored New Spain, the Philippines, Baja California peninsula, the California coast and Japan and was searching for safe harbors for Spanish galleons returning from the Philippines.
Missions in 1786 
Father Fermín de Lasuén founded Mission Santa Barbara, the 10th of 21 Franciscan missions in California. It has been called the "Queen of the Missions."

Dana in 1835
Richard Henry Dana reached San Francisco Bay. The Harvard student shipped out from Boston and described his adventures in Alta California in Two Years Before the Mast (1840). 
Newspapers in 1881
The Los Angeles Times first appeared as the Los Angeles Daily Times. It became the largest metropolitan newspaper in circulation in the U.S. (2008).
Fairs in 1915 
The Panama-Pacific International Exposition closed in San Francisco. It celebrated the completion of the Panama Canal and the city's revival after the 1906 Earthquake and Fire.
Movies in 1923   
Cecil B. DeMille's "Ten Commandments" premiered. He helped make Hollywood the center of the film industry.
Government in 1941
The newly proposed state of Jefferson elected John Childs as the first governor of the breakaway territory that separated from California and Oregon.
Sports in 1965
Masanori Murakami, San Francisco Giants pitcher, returned to Japan with the Nankai Hawks of Osaka. He struck out over one batter per inning, posted an ERA under 4 and eight saves. Murakami was the first Japanese player on a Major League Baseball team.
Music in 1965
The Grateful Dead played their first show under the name Grateful Dead at Ken Kesey's Acid Test in San Jose.
Government in 1978
Dianne Feinstein became San Francisco's first female mayor following George Moscone's assassination.
Ships in 1979   
The Jeremiah O'Brien Liberty ship reached dry dock in San Francisco. She had been part of the 6,939-ship armada that stormed Normandy on D-Day in World War II. Today she is a floating museum at Fisherman's Wharf in San Francisco.
Zappa in 1993   
Frank Zappa, musician, bandleader, songwriter, composer, recording engineer, record producer and film director, died in Los Angeles at age 52. He is best known as leader of The Mothers of Invention. Rolling Stone ranked him among the "100 Greatest Artists of All Time" (2004), and  "100 Greatest Guitarists of All Time" (2011).
Sports in 2003    
Barry Bonds, San Francisco homerun star, told a grand jury he used a clear substance and a cream supplied by BALCO, but never thought they were steroids.
Pimp C in 2007   
Pimp C, born Chad Butler, was found dead in Los Angeles at age 33. He told tales of Texas street life in Southern hip-hop and co-founded Underground Kingz.
Government in 2012  
San Francisco Board of Supervisors, in a meeting at which protesters stripped naked, banned public nudity in the city.
Environment in 2012 
The Truckee Donner Land Trust and Trust for Public Land bought Webber Lake and Lacey Meadows at the headwaters of the Little Truckee River for $8 million. That saved some 3,000 acres in the Sierra Nevada from logging.