September 27
Alta California in 1821 
Spain and Mexico signed the Treaty of Cordoba, beginning Mexico's control over Alta California. The mission era was ending and the rancho era starting. 
Sports in 1957
The San Francisco Giants rented Seals Stadium, which opened in 1931, until Candlestick was built in 1960.
Sports in 1961
Sandy Koufax set a National League strikeout season record at 269, breaking a 58-year-old record.
Bow in 1965 
Clara Bow, silent film star, died in Culver City at age 60. Called the "It Girl," she appeared in 46 silent films and 11 talkies, Bow was a Roaring Twenties sex symbol. 
Music in 1979
Elton John, sick with flu, collapsed on stage at Hollywood's Universal Amphitheater.
Sports in 1987 
Jan Stephensen, born in Australia, won the Ladies Professional Golf Association, Konica San Jose Golf Classic. She was famous for posing covered by golf balls in a bathtub. 
Sports in 1989
Oakland Athletics won the American League West title. San Francisco Giants won the National League West title. It was the Battle of the Bay. The Loma Prieta Earthquake struck just as Game 3 began.

Business in 1998 
Google, in Mountain View, claimed this date as its birthday. Google.com registered on September 15, 1997. But Google retroactively changed the date when it processed a record-breaking number of pages.
Labor in 2002   
All West Coast ports shut down when Pacific Maritime Association locked out some 10,500 longshoremen in retaliation for work slowdowns. Both sides were frustrated by stalled contract negotiations.
Government in 2002 
U.S. government increased the flow of water from Upper Klamath Lake into Klamath River after the death of some 12,000 salmon in northern California.
Crime in 2007
Four people in Oakland were charged with growing marijuana that Tainted Inc. used in cookies and other packaged foods since 2001.
Fisher in 2009
Donald Fisher, co-founder of the Gap Inc., died in San Francisco at age 81. The Doris and Donald Fisher Collection became one of the world's largest private holdings of late 20th and early 21st century art. Today it is part of the San Francisco Museum of Modern Art.
Environment in 2010     
Downtown Los Angeles recorded a record temperature of 113 degrees.
September 28
Exploration  in 1542
Juan Rodriguez Cabrillo, Spanish explorer searching for the Strait of Anian, known as the Northwest Passage, found San Diego Bay.  He was the first European to navigate California's coast.

Indians in 1781
San Diego Mission recorded Pala Rancheria. Today Cupa Cultural Center maintains traditional cultural practices, like the Cupa Days celebration.
Ranchos in 1838
Rancho Jurupa was deeded to Juan Bandini. It covered some 31,000 acres, including much of present day Jurupa Valley and downtown Riverside.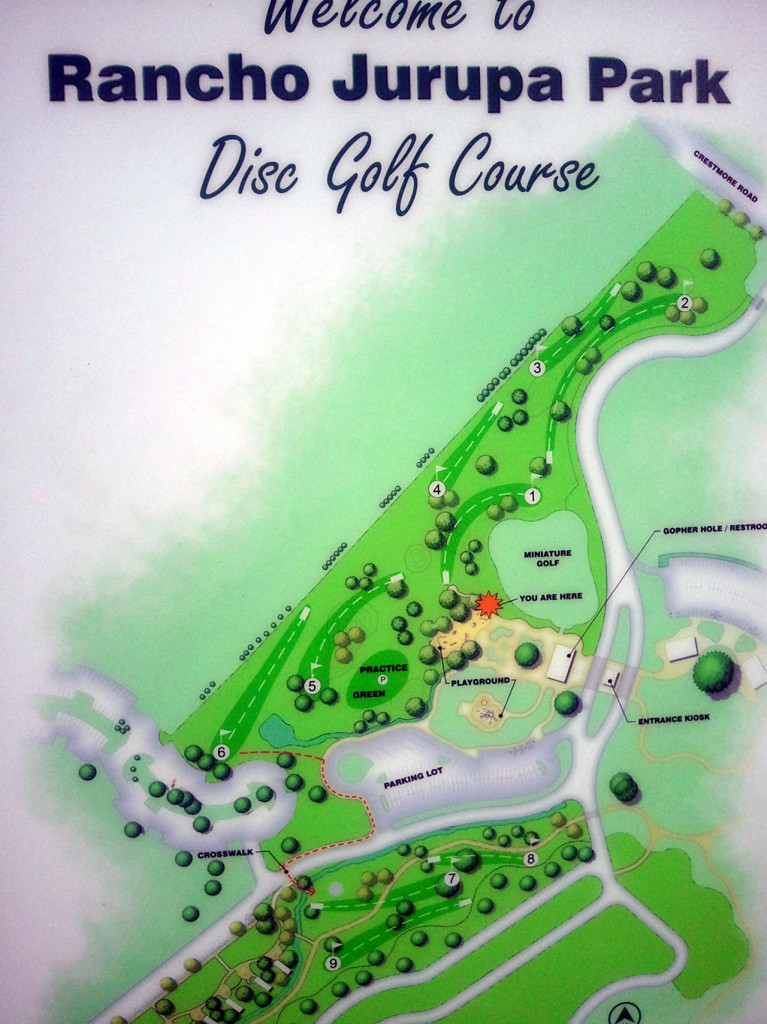 Music in 1963 
"Little Deuce Coupe" by The Beach Boys, from Hawthorne, peaked on the Billboard chart at #15. It was the B-side to "Surfer Girl," before it became the title song for their fourth album.
Music in 1963 
"Surfer Joe" by The Surfaris, from Glendora, peaked at #62 on the Billboard chart. It was the A-side to "Wipe Out." 
Music in 1974 
"Surfin' USA" by The Beach Boys, from Hawthorne, released as a 45 RPM single and an album, reached #2 on the Billboard charts in 1963. It later re-entered the charts and peaked at #36.
Sports in 1974 
Nolan Ryan, California Angels, pitched his third of seven career no-hitters to beat the Minnesota Twins, 4-0.
Sports in 1975 
Oakland A's pitchers, Vida Blue, Glenn Abbott, Paul Linblad and Rollie Fingers combined to no-hit the California Angels, 5-0.
Sports in 1988 
Orel Hershiser, Los Angeles Dodgers, broke Don Drysdale's 1968 mark by pitching 59 consecutive scoreless innings.
Davis in 1991
Miles Davis, legendary trumpeter, bandleader and composer, died in Santa Monica at age 65. Davis was one of the most influential musicians of the 20th century. The U.S. House of Representatives passed a resolution recognizing his album "Kind of Blue" on its 50th anniversary, "honoring the masterpiece and reaffirming jazz as a national treasure".
Sports in 1997 
Cirildo Chacarito, a 52-year-old Mexican Indian tribesman, won the Angeles Crest, a 100-mile endurance race along Los Angeles mountain trails. Wearing sandals made from old car tires, he crossed the finish line in 19 1/2 hours. He ran the race, which started in 1986, to draw attention to his tribe's poverty.
Environment in 2004
The Parkfield Earthquake, magnitude 6.0, shook central California. The quake was centered about seven miles southeast of Parkfield, a town of 37 people known as California's earthquake capital. Since at least 1857, it has had an earthquake of 6 or greater magnitude on average of every 22 years.
Fires in 2005
A wind-whipped brush fire in San Fernando Valley burned 17,000 acres. It destroyed at least one home and forced people to evacuate along a ridge for miles. More than 1,000 firefighters worked against dry brush, low humidity and temperatures in the high 90s along the line that divides Los Angeles and Ventura counties.
Fires in 2005
Topanga Fire started as a brush fire in the Santa Susana Mountains near Los Angeles. It burned 24,175 acres, injured 31 people and caused $15.8 million in damage before it was extinguished on October 6, 2005.

Griffith in 2007 
Charles Griffith, screenwriter, actor and film director, died in San Diego at age 77. He wrote the screenplay for "Little Shop of Horrors" (1960), which became a cult classic.
Business in 2010
AOL acquired San Francisco-based TechCrunch, producer of a network of tech news blogs, for an estimated $25 million.
Walsh in 2010
Seth Walsh, a student at Jacobsen Middle School in Tehachapi, who endured bullying, died in the hospital after he attempted to take his own life.
Business in 2010
Amyris Biotechnologies, an Emeryville startup, went public on NASDAQ with 5.3 million shares. Founded by Professor Jay Keasling, it used genetically engineered organisms to turn plant sugars into a fuel. The IPO opened and closed at $16.50 per share.
Crime in 2012 
A US Border Patrol agent in suburban San Diego shot and killed Valeria Alvarado, a 32-year-old mother of five, as he rode on the hood of her car after she ran into him.
September 29
Exploration in 1775 
Juan Bautista de Anza and his party of 240 soldiers, priests and setters departed Horcasitas, Arizona, beginning a journey to establish a colony at Monterey Bay.
Transportation in 1870
The Oregon & California Railroad Company formed to create a commercial link between Oregon and California. Its tracks did not cross the Siskiyou Summit until 1887.
Communication in 1915
The first transcontinental radio telephone message was sent. It transmitted speech from Arlington, Virgina to San Francisco then to Honolulu, Hawaii.
Aquariums in 1923 
Steinhart Aquarium in Golden Gate Park opened to the public. Today it is home to 38,000 live animals from around the world, representing more than 900 separate species. 
Sports in 1946 
The Los Angeles Rams, recently from Cleveland, played their first NFL game in L.A. It was against the Philadelphia Eagles. They were the first team to racially integrate and when halfback Fred Gehrke painted horns on their helmets in 1948, theirs became the first modern helmet emblem in pro football. The Rams moved to St. Louis in 1994.
Sports in 1966 
Sandy Koufax pitched his third 300-strikeout season. He surpassed the record of Rube Waddell of the 1903-04 Athletics and Walter Johnson of the 1910 and 1912 Senators.
Music in 1967 
Mickey Hart, drummer, joined the Grateful Dead.  At his first Grateful Dead concert, during intermission, Bill Kreutzmann, the band's drummer, invited Hart to join them on the second set. For nearly two hours, they performed the song "Alligator" which led into the song Caution. Afterward, Hart was invited to join the band.
Sports in 1976 
John Montefusco, San Francisco Giants pitcher, no-hit the Atlanta Braves, 9-0. It was the last no-hitter for the Giants until Jonathan Sanchez threw one on July 10, 2009.
Sports in 1983 
Mike Warren, Oakland A's, no-hit the Chicago White Sox, 3-0.
Crime in 1989
Actress Zsa Zsa Gabor was convicted of battery for slapping a Beverly Hills police officer. He pulled over her Rolls-Royce for expired license plates. As part of her sentence, Gabor served three days in jail.
Government in 1989
The Integrated Waste Management Act was signed into law. The law mandated a reduction of waste going to landfills through recycling and other measures.
Government in 1991
Governor Pete Wilson vetoed a bill protecting homosexuals against job discrimination. He said it could have led to unjustified lawsuits. Today in California, it is illegal to discriminate against an employee based on their sexual orientation. 
Crime in 1994
The first phase of the O.J. Simpson murder trial, the selection of the jury selection, ended with 304 persons chosen.
Crime in 1995 
The O.J. Simpson trial in Los Angeles was sent to the jury.
Sports in 1996 
The San Diego Padres swept the Los Angeles Dodgers in a race for the National League West title. It was their first division title since 1984.
Literature in 1997
Maxine Hong Kingston, born in Stockton, received a National Humanities Medal from President Bill Clinton. Her best known work is The Woman Warrior: Memoirs of a Girlhood Among Ghosts (1975).
Accidents in 1997
A pipeline to an oil drilling platform off the Santa Barbara coast ruptured. Some 10,000 gallons of oil from Torch / Platform Irene fouled miles of sandy and rocky coast. Wildlife was oiled, including some 800 seabirds. 
Bradley in 1998
Tom Bradley, former mayor of Los Angeles, died at age 80. He was the only African American mayor of L.A. and his 20 years in office is the longest service by any in L.A. history.
Government in 1999 
A California appeals court ruled that gunmakers can be held responsible for the criminal use of their weapons. The ruling was made in association with the shooting at 101 California Street in San Francisco (1993).
Government in 2005 
Governor Arnold Schwarzenegger vetoed a bill giving same sex couples the right to marry in the state.
Fires in 2005 
A wind-whipped brush fire quickly doubled in size to some 7,000 acres, destroyed at least one home and forced evacuations in the San Fernando Valley as flames rose along a ridge for miles.
Cirelli in 2012 
Vincent Cirelli, legendary accordion craftsman, died in South San Francisco at age 91. The son of Italian immigrants, he learned the art of accordion building growing up in the North Beach area of San Francisco. 
September 30
Dean in 1955
James Dean, film actor, died in Cholame at age 24 when he crashed his Porsche on the way to a race. He is best known for "Rebel Without a Cause" (1955), that identified a generation.

Labor in 1962
César Chávez, Mexican-American labor leader and central figure in civil rights in California, founded the National Farm Workers Association, which later became the United Farm Workers. Today it is a powerful political force.
Television in 1962 
KMEX-TV, channel 34, in Los Angeles began broadcasting. It was one of the founding owner-operated stations of the Spanish International Network, which became Univision in1986. Today it is KMEX-DT, UHF digital channel 34,
Sports in 1962 
Mickey Wright won the Ladies Professional Golf Association San Diego Golf Open. She was one of the most successful players in U.S. golf history, posting 82 victories in her career.
San Francisco in 1967 
The Palace of Fine Arts in San Francisco reopened after a $21 million restoration. Designed by Bernard Maybeck, it was built as a temporary structure, a fanciful ruin with statues of maidens, angels, lions and griffins for the 1915 Panama-Pacific Exposition.
Government in 1998 
Governor Pete Wilson signed legislation to require California OSHA (Cal/OSHA) to issue new safety needle guidelines to protect health care workers.  
Sports in 1999      
The San Francisco Giants played their last game at Candlestick/3Com Park, losing to the Los Angeles Dodgers, 9-to-4, before 61,389 fans.
October 1
Emperor Norton in 1860
Norton I, Emperor of North America, a San Francisco eccentric, proclaimed that the U.S. Congress was barred from meeting in Washington, D.C. 

Transportation in 1898 
Henry Huntington bought the Los Angeles Railway, also known as the Yellow Cars, a streetcar system in central Los Angeles. It carried more passengers than the Pacific Electric Railway's Red Cars which served a larger area of L.A.
Parks in 1890
General Grant National Park was established, which saved major groves of giant sequoias from logging. It is usually mentioned with Sequoia National Park, established the same week and separated by 6 miles of mountain and forest
Education in 1891
Stanford University, in Palo Alto, was founded on the former Rancho San Francisquito. Today it is one of the top universities in the world.
Crime in 1910
The Los Angeles Times building was bombed by labor union radicals in an effort to force management to the bargaining table. It was part of an escalating crisis between labor and management in L.A. and San Francisco. 21 people were killed and another 100 injured in the explosion and fire.
Government in 1948
California Supreme Court struck down a statue banning interracial marriages, making it the first state to recognize that laws banning interracial marriage violate the U.S. Constitution.
Transportation in 1964
San Francisco cable cars, which began in 1873, were declared a national landmark.
Protests in 1964
The Free Speech Movement began at U.C. Berkeley. Mario Savio led the protest to guarantee students' freedom to distribute political brochures on campus.
Sports in 1967 
Kathy Whitworth won the Ladies Professional Golf Association Los Angeles Golf Open. She won a total of 88 LPGA Tour tournaments, more than anyone else has won on either the LPGA Tour or the PGA Tour.

Environment in 1987
The Whittier Narrows Earthquake, 5.9 on the Richter scale, was felt as far away as San Luis Obispo, San Diego, and Las Vegas. Eight people were killed.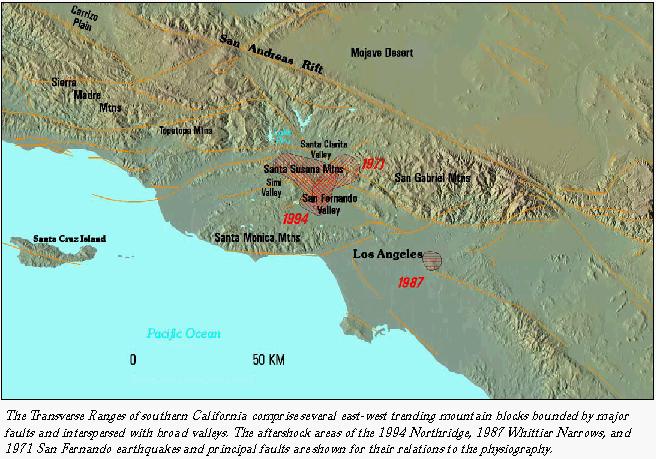 Sports in 1989
Beth Daniel won the Ladies Professional Golf Association Konica San Jose Golf Classic. She won a total of 33 LPGA Tour events, including a major championship. 
Crime in 1993
Polly Klaas, a 12-year-old Petaluma girl was kidnapped from her bedroom by Richard Allen Davis. He was arrested for her kidnap and murder, convicted and sentenced to death.
Fires in 1995
The Mount Vision Fire burned 12,000 acres, mainly within Point Reyes National Seashore, over 4 days. It was started by a boys' campfire that they thought was extinguished.
Music in 2005
San Francisco Opera premiered "Doctor Atomic" composed by John Adams. The text was written by actor Peter Sellars. It told the story of researchers working on the atomic bomb.
Music in 2005
Financier and music lover, Warren Hellman sponsored the 5th annual Hardly Strictly Bluegrass Festival in Golden Gate Park. In 2011, some 750,000 people attended over the course of 3 days. His estate continues to fund the annual event as a free, non-commercial music festival.
Museums in 2009
A new Walt Disney Family Museum, featuring the life and legacy of Walt Disney, opened to the public in the San Francisco Presidio. It features exhibitions, special events and educational programs.
Business in 2009
Mattel, headquartered in El Segundo, released Mindflex, a toy that lets users lift a ball and send it through an obstacle course using brain control interface technology. Brain waves are captured with an EEG headset.
Environment in 2009
Operators at the Friant Dam, on the boundary of  Fresno and Madera Counties, released water into the San Joaquin River to prepare for reintroducing salmon. The dam, completed in 1944, had turned 64 miles of the river into a dusty trench.
Government in 2012
California became the first U.S. state to ban conversion therapy to change a minor's sexual orientation from homosexual to heterosexual.
October 2
Exploration in 1816
A scientist aboard the Russian expedition ship, Rurik, gave the California poppy its latin name Eschscholzia californica. Today it is the state flower.

Ranchos in 1834
Rancho Corte de Madera de Presidio was deeded. This place in Marin County, where wood was cut to build the San Francisco presidio in the 1700s, today is bisected by Highway 101.
San Francisco in 1875
The Palace Hotel opened in San Francisco. It was the most modern, luxurious hotel in the West, with elevators and private bathrooms. 
Crime in 1878
Charles Bowles, English born gentleman bandit known as Black Bart, left poems at the scene of his crimes. He held up Wells Fargo stage coaches 28 times. The 7th took place 12 miles from Ukiah in Mendocino County.

San Diego in 1916 
San Diego Zoo was founded in Balboa Park. Today it is home to some 3,700 animals of more than 650 species and subspecies. It pioneered open-air, cageless exhibits that re-create natural animal habitats and is one of the few zoos in the world that houses the giant panda.
Literature in 1950
Peanuts by Charles Schulz, of Santa Rosa, was first published. The strip is the most popular and influential in the history of the comic strip, with 17,897 strips published in all. It is "arguably the longest story ever told by one human being."
Sports in 1962
The San Francisco Giants beat the Los Angeles Dodgers in a 4 hours and 18 minutes playoff game, 8-7. That victory earned the Giants a first shot at the World Series since moving to San Francisco from New York in 1958.
Sports in 1963
Sandy Koufax, Los Angeles Dodgers pitcher, struck out a record 15 New York Yankees in the World Series.
Sports in 1965
The Los Angeles Dodgers beat the Atlanta Braves to win the National League pennant.
Sports in 1966 
Sandy Koufax, Los Angeles Dodgers pitcher, won a third pennant in four years, including a shutout in game 5.
Parks in 1968
President Lyndon Johnson established the Redwood National Park in northern California, just south of the Oregon border. It covers 106,000 acres and is home to the tallest trees on earth. It also protects prairies, oak woodlands, wild rivers and nearly 40 miles of coastline.
Sports in 1983 
Kathy Postlewait won the Ladies Professional Golf Association San Jose Golf Classic. She won four times on the LPGA Tour between 1983 and 1989.
Hudson in 1985
Rock Hudson, film star, died in Beverly Hills at age 60. He was one of the most famous leading men in the 1950s and 1960s, especially in romantic comedies with Doris Day.
Autry in 1998
Gene Autry, singer, movie and television actor, businessman and patron of the arts, died in Studio City at age 91. His singing cowboy movies were the first to popularize country music to a national audience. Autry bought a television station, radio stations and the Los Angeles/California/Anaheim Angels (1961 to 1997) and founded The Autry National Center in Los Angeles for his collection of Western art.
San Francisco in 2004 
Love Parade, an electronic dance music festival and parade which originated in Berlin (1989), came to San Francisco for its first annual bash. The event later known as LovEvolution continued until 2009.
Crime in 2011
Gunmen in San Leandro opened fire on a group of people leaving an unlicensed warehouse party, killing three young people and wounding three others.
Crime in 2013 
FBI agents in San Francisco arrested Ross William Ulbricht, age 29, at the Glen Park Library and accused him of being the "Dread Prince Roberts," mastermind behind an online drug marketplace known as Silk Road.
October 3
Exploration in 1775
Juan Francisco de la Bodega y Quadra, Spanish naval officer, anchored in and named Bodega Bay but was in nearby Tomales Bay. His mission was to locate Russian settlements and formally claim the Pacific Northwest for Spain.
War in 1873
Kintpuash, known as Captain Jack, and three warriors were hanged at Fort Klamath. This ended the last war against native people in California. Captain Jack led some 150 Modocs from the Klamath Reservation to return to their ancestral homelands near Tule Lake. For months 52 warriors held off U.S. Army forces sent against them.
Crime in 1878
Charles Bowles, English born gentleman bandit known as Black Bart, left poems at the scene of his crimes. He held up Wells Fargo stage coaches 28 times.The 8th took place 10 miles from Potter Valley in Mendocino County.
Fires in 1933
The Griffith Park Fire began in Los Angeles. Between 29 and 52 untrained volunteers died fighting the blaze, the deadliest in Los Angeles history.
Government in 1957
California State Superior Court ruled that Allen Ginsberg's Howl and Other Poems was not obscene.
Business in 1960 
San Francisco's White House department store began to accept BankAmericard credit cards.
Crime in 1995
O. J. Simpson was acquitted of murdering Nicole Brown Simpson and Ronald Goldman in Los Angeles.
Protests in 1997 
Two environmental protesters in Humboldt County attached themselves to Pacific Lumber Company bulldozers. Sheriff's deputies used cotton swabs and Q-tips to apply pepper spray directly to the protesters' eyes .
Business in 2001
Apple, headquartered in Cupertino, introduced the iPod. The MP3 music player stored up to 1,000 CD-quality songs in a 6.5 ounce design that fit in a pocket. It cost $399.
Leigh in 2004 
Jeanette Morrison, the actress known as Janet Leigh, died in Beverly Hills at age 67. She is best known for her role in Alfred Hitchcock's "Psycho" (1960). 
Sports in 2010
The San Francisco Giants clinched a National League title with a win over the San Diego Padres, 3-0.
Business in 2011
Yahoo!, in Sunnyvale, partnered with ABC News to launch an digital news service to deliver content to more than 100 million U.S. users each month.
Business in 2011
Hewlett-Packard, in Palo Alto, announced purchase of Autonomy, a British software firm, for $10.3 billion. In 2012 HP said it was reducing the value of Autonomy by $8.8 billion due to some $5 billion in accounting improprieties.
October 4
Exploration in 1826
Jedediah Smith reached the Colorado River on his journey from Salt Lake, across the Mojave Desert to California. Smith, the first white man to make this journey, was a hunter, trapper, fur trader, trailblazer, author and cartographer. He reached San Gabriel Mission on November 27, 1826.
San Francisco in 1851
The third Jenny Lind Theater opened on San Francisco's Portsmouth Square. It was built on the site of two previous theaters which burned in 1851. In 1852 the city bought the building for $200,000 for a city hall. Today it is state landmark No. 192.
Kamehameha in 1860
Prince Kamehameha, of Hawaii, reached San Francisco on a holiday and to study agriculture. The full name of the future king was Alekanetero ʻIolani Kalanikualiholiho Maka o ʻIouli Kūnuiākea o Kūkāʻilimoku.
Education in 1880
University of California, now known as University of Southern California, was founded in Los Angeles. Tuition was $15. There were 53 students and 10 teachers. Today, USC is home to more than 33,000 students and nearly 3,200 full-time faculty,
San Francisco in 1916 
Elegant street lamps on a section of San Francisco's Market Street, known as the "Path of Gold," were lit.
Labor in 1916
The California State Federation of Labor upheld its policy of banning Japanese workers from joining labor unions.
Sports in 1959
In the first World Series game played west of St Louis, the Los Angeles Dodgers beat the Chicago White Sox, 4-2, and set a World Series attendance record at 92,394.
Crime in 1961
Comedian Lenny Bruce was arrested in San Francisco on charges of using lewd and obscene language in his act at the Jazz Workshop in North Beach. Bail was set at $367.50.
San Francisco in 1964
The San Francisco Fire Department Museum opened.
Joplin in 1970
Janis Joplin, singer-songwriter, was found dead in a Hollywood motel of a drug overdose at age 27. She was the lead singer of the San Francisco psychedelic acid-rock band Big Brother and the Holding Company. Her songs included Down on Me (1967) and Piece of My Heart (1969).
Business in 1977
Pier 39, a shopping center and popular tourist attraction, opened on a former cargo pier in San Francisco. It is also known for a colony of California sea lions.
Business in 2005
Google, in Mountain View, and Sun Microsystems, in Santa Clara, announced an alliance to promote each others products.
Berkeley in 2006
A 2,262-acre Eastshore State Park was dedicated in Berkeley. The 8.5 mile strip runs north along the East Bay waterfront from the Bay Bridge to Oakland, Emeryville, Berkeley, Albany and Richmond.
Business in 2011
Apple Inc., in Cupertino, unveiled a faster, more powerful iPhone; the iPhone 4S. It was Apple's first major product event without Steve Jobs presiding.
Business in 2011
Apple Inc., in Cupertino, rejected an offer from Samsung Electronics Co., headquartered in South Korea, to settle their tablet computer dispute in Australia.