January 18
Missions in 1777
Father Thomas de la Pena dedicated Mission Santa Clara near an Indian village on the Guadalupe River. The 8th of 21missions was the first named for a woman. In 1803 the mission reported an Indian population of 1,271 with some 5,000 cattle, 7,000 sheep, 2,200 horses and 30 mules. It harvested about 220 pounds each of wheat, barley and corn.
Overland Journeys in 1847
William Eddy, one of the Forlorn Hope snowshoe party trying to cross the mountain pass, gave an Indian a pouch of tobacco to carry him to the nearest settlement. People  were shocked by the sight of the starving man. They followed his bloody footprints to find and rescue other members of the Donner Party.
Newspapers in 1860
The Southern News debuted and was published semi-weekly  in Los Angeles until Oct. 3, 1862. 
Theaters in 1869 
The California Theater opened on Bush Street in San Francisco. It cost $250,000 to build. There were murals of San Francisco and a painting of the Bay on the curtain. It claimed to be the first West Coast theater to use limelight with parabolic reflectors aimed to light the stage.
Flight in 1911
Eugene Ely landed on the deck of the USS Pennsylvania in San Francisco Bay. That was the first time an aircraft landed on a ship.
Costner in 1955 
Kevin Costner, actor, singer, producer and director, was born in Los Angeles. He has won two Academy Awards, three Golden Globe Awards and an Emmy Award.
Flight in 1957 
Three B-52's completed the first nonstop, round-the-world flight by jet planes. They landed at March Air Force Base after more than 45 hours in flight. 
Sports in 1963
Al Davis became the head coach and general manager of the Oakland Raiders. 
Accidents in 1969
United Airlines Flight 266 crashed into Santa Monica Bay four minutes after taking off from Los Angeles. All 32 passengers and six crew members were killed.
Accidents in 1971
Two Standard Oil tankers collided in the fog outside of the Golden Gate Bridge, spilling some 1.9 million gallons of heavy bunker oil.
Museums in 1995 
The San Francisco Museum of Modern Art, designed by Swiss architect Mario Botta, opened. It cost $63 million.
Sports in 1997
East beat West, 11-7, in the 47th NHL All-Star Game played at San Jose Arena.
Energy in 2001
A second day of rolling blackouts struck electricity-strapped California.
Business in 2001
San Francisco sued 13 energy companies for fixing electricity prices and restricting energy supplies.
Crime in 2002
Sara Jane Olson was sentenced in Los Angeles to 20 years to life in prison. The '70s radical, now a suburban mother, tried to blow up two police cars in 1975.
Sports in 2003 
Michelle Kwan, born in Torrence, won her sixth straight U.S. Figure Skating Championships title and seventh overall.
May in 2009 
Bob May, actor, died in Lancaster at age 69. He wore the Robot's suit in the hit 1960s television show "Lost in Space."
January 19
Overland Journeys in 1847
Patrick Breen, traveling with the Donner Party, wrote in his diary: "Clear & pleasant. Thawing a little in the sun. Wind S.W. Peggy & Edward sick last night by eating some meat that Dolan threw his tobacco on; pretty well to day (praise God for his blessings). Lanthrom very low; in danger if relief don't soon come. Hides are all the go; not much of any other in camp."
Flight in 1937
Millionaire Howard Hughes broke the transcontinental air record by flying his plane from Los Angeles to Newark, New Jersey in seven hours, 28 minutes, and 25 seconds.
Civil Rights in 1970
UCLA fired professor Dr. Angela Davis, political activist, scholar and author. She was arrested, charged, tried, and acquitted of conspiracy in the 1970 armed take-over of a Marin County courtroom in which four persons died.
Sports in 1974
Notre Dame beat UCLA, 71–70, ending their NCAA-record 88-game streak of basketball wins.
Business in 1983
Apple announced the Apple Lisa. it was the first commercial personal computer with a graphical user interface and a computer mouse. The Lisa originally cost $9,995 but one sold to a collector for $15,000 in 2010.
Government in 1984
The California Supreme Court rejected the appeal by quadriplegic Elizabeth Bouvia to starve herself to death in a public hospital.
Sports in 1993
The Oakland A's unveiled a new elephant logo.
Sports in 2002
The Oakland Raiders lead the New England Patriots, 13-10, in the AFC Divisional Playoff Game. With under two minutes to play, Tom Brady's fumble was ruled an incomplete pass. The Patriots won in overtime, 16-13.
January 20
Overland Journeys in 1847
Patrick Breen, traveling with the Donner Party, wrote in his diary: "Fine morning. Wind N. Froze hard last night. Expecting some person across the Mountain this week."
Business in 1872
The California Stock Exchange Board opened to manage stock investments in the Comstock silver mines, which produced enormous wealth.

Post Offices in 1900
A U.S. Post Office opened at Peanut, an unincorporated community south of Hayfork in Trinity County.

Movies in 1929
The first feature talking motion picture was filmed outdoors on location in California and the Southwest. "In Old Arizona" was released on January 20, 1929.

Environment in 1937
The temperature at Boca fell to −45 °F (−42.8 °C), the lowest temperature ever recorded in California. 
Japanese American Internment in 1944
Japanese American men were drafted from detention camps to fight in War II. Some 120,000 Japanese Americans, labeled Enemy Aliens, were locked up at War Relocation Centers. But when needed for combat, some 33,000 fought. Their 442nd Regimental Combat Team became the most decorated infantry regiment in U.S. Army history.
Music in 1965
The Byrds entered Columbia Studios in Hollywood to record "Mr. Tambourine Man." Their jangly guitars and intellectual lyrics inspired folk rock.
Sports in 1968
The Houston Cougars ended UCLA's 47-game basketball winning streak, 71-69. It was the first NCAA regular season game broadcast nationwide in prime time and paved the way for the modern "March Madness" television coverage.
Sports in 1980
The Pittsburgh Steelers beat the Los Angeles Rams, 31-19, in Super Bowl XIV, played in Pasadena.
Sports in 1985
The San Francisco 49ers beat the Miami Dolphins, 38-16, in Super Bowl XIX, played at Stanford.
Music in 1987
Rhino Records reissue of Billy Vera & The Beaters' "At This Moment" reached #1 on both the Billboard Hot 100 and Adult Contemporary charts.

Crime in 1987
Bank robber Robert Alan Litchfield was arrested at Lake Tahoe.
January 21
Overland Journeys in 1847
Patrick Breen, traveling with the Donner Party, wrote in his diary: "Fine morning. Wind W. Did not freeze quite so hard last night as it has done. John Battice & Denton came this morning with Eliza. She won't eat hides. Mrs Reid sent her back to live or die on them. Milt. got his toes froze. The Donners are all well."
Civil Rights in 1856
Biddy Mason won freedom in court. She was brought to California as a slave in 1851, although it was against the law. She and a group of other slaves fled but were captured. So she petitioned a Los Angeles court for her freedom, which she won for herself and the others, including her three daughters. She became a cornerstone of the African American community in L.A.; a nurse and midwife, an entrepreneur who leveraged her fortune for the benefit of others. Today a park is named in her honor. Biddy Mason Day is celebrated on November 16.
Music in 1959
The Kingston Trio's "Tom Dooley" was awarded a gold record. The San Francisco band released 19 albums that made Billboard's Top 100, 14 that ranked in the top 10, and 5 that hit the number 1 spot.

Environment in 1962
Snow fell in San Francisco. Other dates when it snowed there are December 1882, February 5, 1887, February 28, 1951 and February 6, 1976.
Music in 1966
The 3-day Trips Festival in San Francisco marked the beginning of the psychedelic 60's era. The Grateful Dead played to a massive crowd. Many consider it the first festival like Woodstock and Burning Man.

January 22
Government in 1842 
The Mexican government appointed Manuel Micheltorena governor of Alta California and sent him with 300 soldiers to secure control of Monterey, the provincial capital. Before he reached Monterey, however, U.S. naval forces mistakenly thought war had broken out between the U.S. and Mexico and captured Monterey Bay.
Crime in 1849
Three robbers were hanged at Dry Diggins, later known as Hangtown. Today it's called Placerville. The stump of the original hanging tree, it's said, is in the cellar of The Hangman's Tree bar.

Newspapers in 1850 
The Alta California, previously published weekly in San Francisco, became the first daily paper in California.
Parks in 1939 
Aquatic Park, near Fisherman's Wharf in San Francisco, was dedicated. It includes a beach with a Victorian Park, bocce ball courts and the Bathhouse Building with the Maritime Museum and the oldest senior center in the U.S.
Environment in 1943  
Some 26 inches of snow fell at Hoegees Camp in the Angeles National Forest.
Television in 1947
KTLA was the first commercially licensed television station in the western U.S. Today its studios are on Sunset Boulevard in Hollywood.
Business in 1949 
The Chinatown Telephone Exchange closed. Since 1894 it ran a Chinese language telephone service which operated independently of the central San Francisco exchange.
Accidents in 1956 
A Santa Fe Railway train on its way to San Diego lurched off a curve near the Los Angeles River. Thirty people died in Los Angeles' deadliest rail disaster.
Sports in 1984 
The Los Angeles Raiders beat the Washington Red Skins, 38-9 in Super Bowl XVIII, played in Tampa, Florida.
Business in 1984 
Apple Computers television commercial for the new Macintosh computer was broadcast only one time; during the Super Bowl. It became one of the most successful American television commercials of all time, an advertising masterpiece.
Sports in 1989  
The San Francisco 49ers beat the Cincinnati Bengals, 20-16, in Super Bowl XXIII, played in Miami, Florida.
Sports in 1989 
Bill Walsh retired after winning his third Super Bowl as head coach of the San Fransisco 49ers.
Sports in 1998 
Rickey Henderson, outfielder, rejoined the Oakland A's for 4th time.
Sports in 1990 
Will Clark, National League's MVP, signed a  4-year contract with the San Francisco Giants for $15 million.
January 23
Overland Journeys in 1847
Patrick Breen, traveling with the Donner Party, wrote in his diary: "Blew hard & snowed all night. The most severe storm we experienced this winter."
Business in 1862 
Agoston Haraszthy, the first winemaker in Sonoma Valley, imported 10,000 grape vine cuttings.
Crime in 1897
Fong Ching, known as "Little Pete," Chinatown crime boss, was killed while sitting in a barber chair with a towel over his face; shot under the chain mail he wore as body armor.
Inventions in 1900
Arlanda McCandless of Los Angeles, patented a shipping box. "This invention relates to boxes for shipping fruit and berries and other easily-perishable articles; and the object of the invention is to provide a simple and inexpensive device of the character set forth which can be supplied to a consumer in large lots in collapsed or blank form, to be assembled by him for use as occasion may require, and the construction is such that the contents of the boxes can be so ventilated as to maintain the same in a fresh condition during shipment."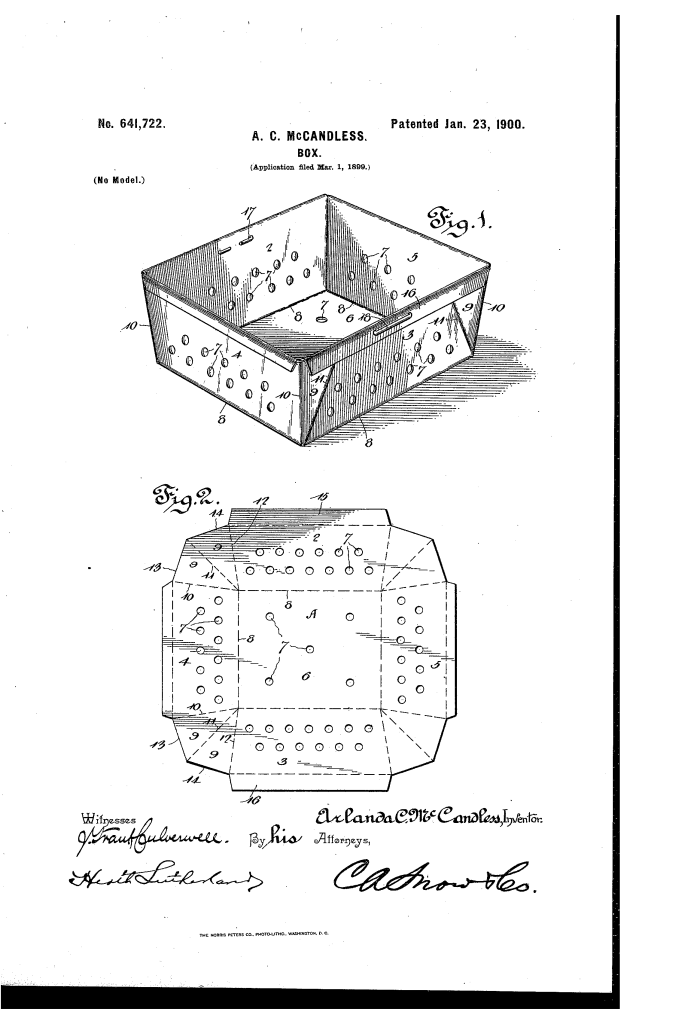 Business in 1957
Walter Morrison, inventor, sold the rights to his flying disc to the Wham-O Toy Company of Woodland Hills, which later renamed it the Frisbee. His business began by selling "Flyin' Cake Pans" on the beaches of Santa Monica.
Sports in 1971 
UCLA lost to Notre Dame, 89-82, then won its next 88 games.
Sports in 1979 
Willie Mays, former San Francisco Giants outfielder, was elected to the Baseball Hall of Fame.
Business in 1996 
Sun Microsystems, in Santa Clara, released the first version of Java programming language. Today it is one of the most popular programming languages. 
Energy in 2001 
California energy officials got enough power from West Coast electricity supplies to avoid rush hour blackouts. Lawmakers worked to make longer-term deals to buy power.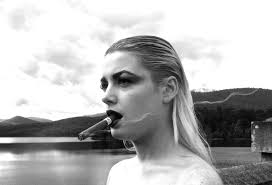 Newton in 2004 
Helmut Newton, fashion photographer, died in a car accident in Los Angeles at age 83.
January 24
Exploration in 1770
Gaspar de Portolà's expedition searched for Monterey Bay but overshot it and found San Francisco Bay. They turned south, hoping to meet the supply ship from Mexico at Monterey Bay. The ship never arrived so they marched back to San Diego, surviving by eating their mules. 

Overland Journeys in 1847
Patrick Breen, traveling with the Donner Party, wrote in his diary: "Ceased snowing yesterday about 2 o'clock. Wind about S.E. All in good health. Thanks be to God for his mercies endureth for ever. Heard nothing from Murphys camp since the storm. Expect to hear they suffered some." An infant died.
Gold Rush in 1848
James Marshall found the gold flakes in the American River at Sutter's saw mill that ignited the Gold Rush. He reportedly said,  "I have found it." "What is it?" inquired Scott. "Gold," I answered. "Oh! no," replied Scott, "That can't be." I said, "I know it to be nothing else."
Flight in 1910 
Louis Paulhan, pioneer French aviator, flew in an air show over Tanforan Race Track in San Bruno before a crowd of 75,000. He flew 1,300  feet high at 70 mph.
Fremont in 1956
Fremont incorporated. It is named for John C. Frémont and combined the towns of Centerville, Niles, Irvington, Mission San Jose, and Warm Springs.
Earthquakes in 1980
A 5.8 magnitude earthquake struck north of Livermore Valley, injuring 44 people and causing some $11.5 million in property damage, primarily at Lawrence Livermore Laboratory. 
Sports in 1982 
The San Francisco 49ers defeated the Cincinnati Bengals, 26-21, in Super Bowl XVI.
Cukor in 1983 
George Cukor, film director, died in Los Angeles at age 84. His films included "My Fair Lady" (1964), "Love Among the Ruins" (1975) and "A Star is Born" (1976).
Business in 1984 
The first Apple Macintosh went on sale. The revolutionary personal computer with a speed of 8 MHz and 128k of RAM sold for $2,495.
Hubbard in 1986 
L. Ron Hubbard, science fiction author and founder of Scientology, died in Creston at age 75. By 2007 the Los Angeles based church claimed 10 million members worldwide.
Crime in 1995 
O.J. Simpson's trial started in Los Angeles for the murder of Nicole Brown Simpson and Ronald Goldman, her friend. It became one of the most publicized criminal trials in U.S. history.
Energy in 2001
California received bids for long-term electricity contracts in an auction to help ease the energy crises.
Business in 2006 
Walt Disney, in Burbank, announced it would buy Pixar Animation Studios, headquartered in Emeryville, in a stock deal valued at $7.4 billion.
Nicholas in 2006 
Fayard Nicholas, the older of the Nicholas Brothers tap dancing duo, died in Los Angeles at age 92. They were stars of the Harlem Renaissance jazz circuit and stage, film, and television into the 1990s.
Accidents in 2006
Four people died when a twin-engine plane skidded off a Carlsbad airport runway then burst into flames.
Roberts in 2010 
Pernell Roberts, actor, died in Malibu at age 82. He played the oldest son in the "Bonanza" (1959-1973) television series and later starred in "Trapper John M.D." (1979-1986).
Government in 2011 
California Supreme Court ruled that cities and counties do not have to consult with unions before laying off workers to save money.
January 25
Missions in 1795        
The Royal Chapel of Monterey, Alta California's first cathedral, was dedicated with a mass of thanksgiving. 
Ranchos in 1846
Rancho Cañada de San Vicente y Mesa del Padre Barona was granted. It covered 13,316 acres south of Ramona in present day San Diego County.
Overland Journeys in 1847
Patrick Breen, travelling with the Donner Party, wrote in his diary: "Began to snow yesterday evening & still continues. Wind W."
Accidents in 1878        
The King Philip, a clipper ship, sank outside of San Francisco Bay when its anchor failed and the ship drifted onto Ocean Beach, where it foundered. The ship's remains  were found more than 100 years later.
Clubs in 1928        
The Zamorano Club, named after Agustin Zamorano, the first printer in Alta California, was founded in Los Angeles to print handmade books.
Television in 1949
The first Emmy Awards, television's response to the movie's Oscars, were presented at the Hollywood Athletic Club. Then there were some 350 television sets in L.A. Local station KTLA swept the awards. Its most popular show was "Armchair Detective."
Flight in 1959 
American Airlines flew the first coast-to-coast commercial jet from Los Angeles to New York. A ticket which cost around $300, around $2,425 today.
Crime in 1971
Charles Manson was convicted, along with Susan Atkins, Leslie Van Houten, and Patricia Krenwinkle of the murders of actress Sharon Tate and six others in Los Angeles (1969).
Sports in 1974 
Ray Kroc, CEO of McDonald's, bought the San Diego Padres for $12 million. He said, "I am not buying the Padres to make money, I'm buying the Padres because I love baseball. The Padres will be my hobby."
Sports in 1978 
The San Diego Padres traded pitcher Dave Tomlin and $125,000 to the Texas Rangers for Gaylord Perry, who won the Cy Young Award that year.
Sports in 1981
The Oakland Raiders beat the Philadelphia Eagles, 27-10, in Super Bowl XV.
Sports in 1987 
The New York Giants beat the Denver Broncos, 39-20, in Super Bowl XXI, played in Pasadena. 
Government in 2005       
Legislators in San Francisco voted 8-3 to ban smoking in public parks, becoming the first major U.S. city with an wide ban on tobacco use.
Business in 2006        
Google Inc., in Mountain View, launched a search engine in China that censored material about topics sensitive to Beijing. Google claimed it was a trade-off to provide Chinese greater access to other information.
January 26
Ranchos in 1846
Rancho Cañada de Capay was deeded. It covered 40,079 acres in present day Yolo County.  The name means "valley of the Capay" in Spanish. "Capay" is a Southern Wintun Indian word for "stream."
Overland Journeys in 1847
Patrick Breen, travelling with the Donner Party, wrote in his diary: "Cleared up yesterday. To day fine & pleasant. Wind S. In hopes we are done with snow storms. Those that went to Suitor's not yet returned. Provisions getting very scant. People getting weak living on short allowance of hides."
Crime in 1882
Charles Bowles, English-born gentleman bandit known as Black Bart who left poems at the scenes of his crime, held up Wells Fargo stagecoaches 28 times. His 21st was near Cloverdale in Sonoma County.
Flight in 1911 
Glenn Curtiss flew the first seaplane from San Diego Bay. He was also the first pilot to land an aircraft on a ship at sea. 
Civil rights in 1929        
Frances Orlando, age 19, was arrested in San Francisco for dressing in men's clothing.
Movies in 1939 
Filming began on "Gone With the Wind" in Los Angeles.  It won ten Academy Awards at the 12th Academy Awards in 1940 and was the highest grossing film at the time.
Science in 1949
The 200″ Hale telescope at Palomar Observatory saw first light, becoming the largest optical telescope in the world.
Amusement Parks in 1954 
Ground breaking began for the building of Disneyland in Anaheim.
Sports in 1960 
The Oakland Raiders joined the American Football League.
Environment in 1969       
California was declared a disaster area after two days of flooding and mud slides killed some 100 people in Southern California.
Business in 1998        
Intel, in Santa Clara, introduced a 333 Mhz chip. It was expected to reach 450Mhz speed.

Crime in 2001        
Diane Whipple, age 33, died after being attacked by two dogs in her San Francisco Pacific Heights apartment. The dogs were owned by two prison gang members but kept by Robert Noel and Marjorie Knoller, who were indicted for murder and manslaughter.
Sports in 2003 
The Tampa Bay Buccaneers beat the Oakland Raiders, 48-21, in Super Bowl XXXVII. Rioting erupted on Oakland streets after the game.
Accidents in 2005
Two trains derailed in Glendale, killing 11 and injuring 200, in the second deadliest crash by a Metrolink commuter railroad.
Government in 2006        
California legislators became the first in the U.S. to label secondhand tobacco smoke as a toxic air contaminant.
Business in 2007       
Intel, in Santa Clara, announced it would use a new material on its next generation of chips to make them more energy efficient. 
Multiple Births in 2009        
Nadya Suleman, age 33, gave birth to eight babies in Bellflower, the second time in history octuplets survived more than a few hours.