March 27
Government in 1850
San Jose, Benicia and San Diego were incorporated in a coordinated effort to establish city governments to Americanize California after the Mexican-American War.

Gold in 1850        
Dr. Thadeus Hildreth and his party found a 22-pound gold nugget in Tuolemne County. The place was first named Hildreth's Diggings, then New Camp, then American Camp and finally Columbia. The population soon swelled to 15,000. 
Muir in 1868        
John Muir landed in San Francisco and soon set off on a 300-mile walk to Yosemite Valley with Joseph Chilwell.
Japanese in California in 1869
Japanese colonists, fleeing war at home, landed in San Francisco. They were on their way to Coloma to found the Wakamatsu Tea and Silk Colony, the first Japanese colony in the U.S.. It lasted just two years but remains as a state historic site and is protected by the American River Conservancy.
Inventions in 1883
Mary Merrill of San Francisco patented a portable artist easel.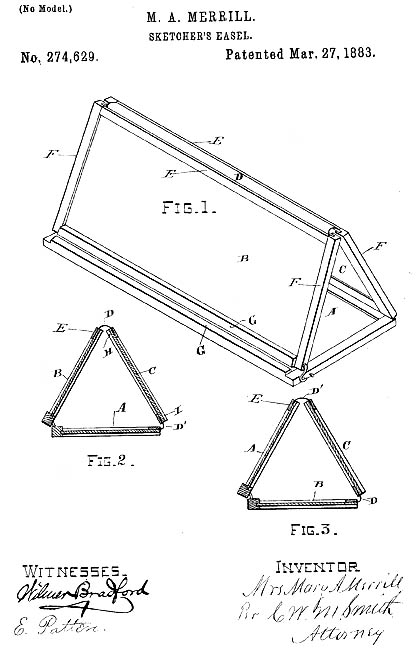 Transportation in 1895
The legislature created a three-person Bureau of Highways to coordinate efforts by counties to build good roads. This began the state highway system. Today Caltrans employs some 22,250 people.

Radio in 1928
KGB-AM in San Diego CA began radio transmissions.

Crime in 1938        
Al Girolo, San Francisco SPCA officer, broke up a cockfight at the back of 1363 Underwood Street in Hunters Point. Seven men were arrested and six roosters rescued.
Race relations in 1961        
The hiring of the first African American milk route driver started a name-calling fight between Mayor George Christopher and Terry Francois, head of the local NAACP, who owned Christopher Dairy Farms. He hired William Garrick to deliver milk to schools and restaurants in South San Francisco. Christopher said Teamsters Local 226 would not let African Americans join the union. 
Parks in 1986
Disney-MGM broke ground for the Studio Backlot Tour, now one of the the park's most popular attractions.
Crime in 1998        
Dr. Aramais Paronyan, of Burbank, was charged with heading a $13 million Medi-Cal fraud ring from Los Angeles to San Francisco.
Crime in 1998        
Armed robbers in Commerce shot the driver of a Dunbar Security armored car and escaped with $2.94 million in cash.
Government in 2000        
A San Francisco jury ordered Philip Morris and R.J. Reynolds to pay $20 million in punitive damages to Leslie Whiteley, who had lung cancer. It was a rare legal victory by a smoker over the tobacco industry.
https://www.youtube.com/watch?v=yQmpqvoEpws
Business in 2000        
Cisco Systems of San Jose passed Microsoft as the most valuable company in the world.
Energy in 2001        
California regulators approved electricity rate hikes of up to 46 percent.
Protests in 2006        
Many thousands of protesters in California marched to demand legal status for some 12 million illegal immigrants in the U.S.
Curtis in 2006        
Dan Curtis, television producer-director, died in Brentwood at age 78. He was best known for horror films and televisions series, like "Dark Shadows" (1966-1971). 
Government in 2007        
San Francisco banned plastic grocery bags after lobbying from environmentalists and a supermarket trade group. It was the first U.S. city to adopt such a rule.
Business in 2007        
United Commercial Bank of San Francisco became sole owner of the Business Development Bank of Shanghai. It started as China's first foreign-owned bank in 1992.
Crime in 2009        
Sandra Cantu, age 8, went missing from her mobile park home in Tracy.  On April 10 Melissa Huckaby, age 28, a Sunday school teacher, was arrested on suspicion of kidnapping and killing Cantu. 
Government in 2012        
The California Judicial Council voted to kill a $2 billion computer system linking the state's 58 county courts. Over $500 million had been already spent in a launch effort.
Rich in 2012        
Adrienne Rich, poet and essayist, died in Santa Cruz at age 82. She was "one of the most widely read and influential poets of the second half of the 20th century." 
Government in 2013        
The California Department of Toxic Substances Control said a toxic waste dump site near Kettleman City agreed to pay $311,000 in fines for failing to report 72 hazardous materials spills over the last four years.
March 28
Exploration in 1776
Juan Bautista de Anza, Spanish explorer, planted a cross to mark the site of the future San Francisco presidio. He had lead the first colonists to Monterey. Then with Father Pedro Font and 12 others, he found an inland route to the San Francisco Bay. 
Art in 1871
San Francisco Art Association held its first reception. In 1961 it became the San Francisco Art Institute, which grew into the San Francisco Museum of Modern Art.
Business in 1928        
Petaluma farmers shipped 58 carloads of eggs, some 18 million eggs, by train to San Francisco. 
Accidents in 1928        
J.L. Rutledge, Pacific Air Transport pilot, ran out of fuel and parachuted from his plane near Orinda. The plane crashed nearby and he retrieved the mail and delivered it to the Orinda post office.
Tsunami in 1964       
Much of Crescent City  was demolished by a tsunami generated from the 8.6 earthquake that hit Valdez, Alaska, killing 11 people.
Crime in 1978        
Laura Beyerly, age 16, was last seen in the Los Altos school parking lot. In 2006 Colorado police arrested Scott Schultz, a boy friend with whom she had broken up. In 2007 Schultz faced just one year in jail in a plea deal.
James in 2004        
Art James, television game show host died in Palm Springs at age 74. He was best known for shows such as "The Who, What, or Where Game" (1969 – 1974).
Government in 2007        
The California Department of Agriculture quarantined plants to fight the infestation of light brown apple moths. The U.S. Department of Agriculture ordered similar restrictions in May.
March 29
Ranchos in 1844
Rancho Arroyo Chico was deeded, a 22,214-acre Mexican land grant in present day Butte County. John Bidwell later bought the rancho and founded the modern city of Chico in 1860.
Inventions in 1887
Mary Birnbaum of Santa Barbara patented a stove. "The object of my invention is to construct a stove which may be placed in an arch in a partition of a building and arranged to heat two rooms."
Inventions in 1892
Ada Van Pelt of Oakland patented a house letter box. "My invention relates to certain improvements in letter-boxes which are especially adapted for receiving mail-matter."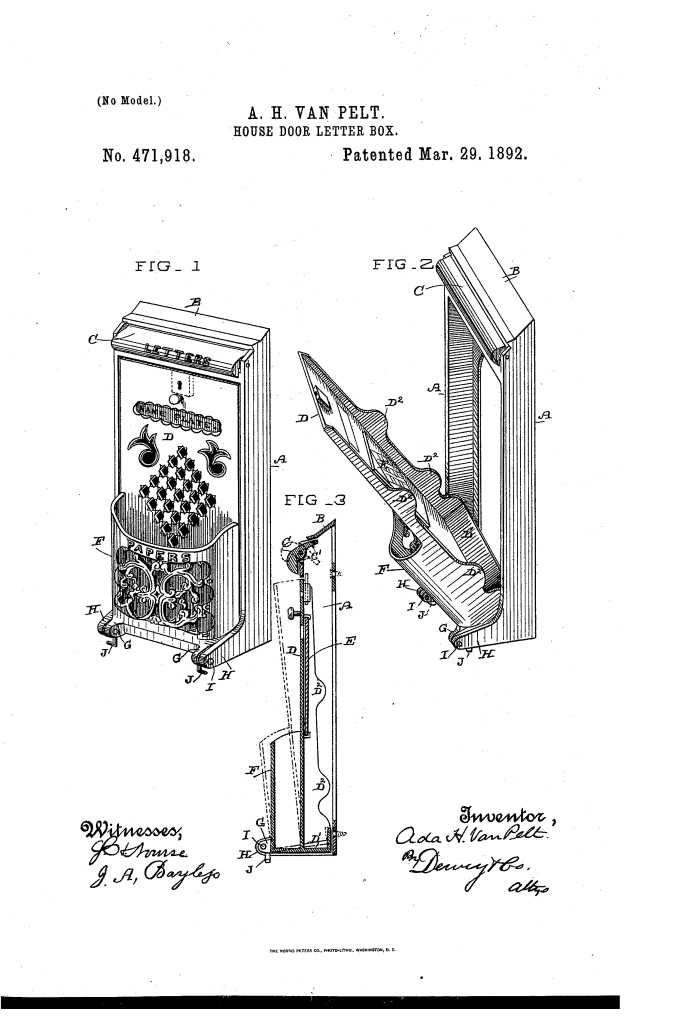 Crime in 1971 
A Los Angeles jury recommended the death penalty for Charles Manson, Leslie Van Houten, Patricia Krenwinkel and Susan Atkins on twenty-seven counts against them.
Sports in 1992 
Viktor Petrenko of Ukraine won the Men's Figure Skating World Championship in Oakland.
Architecture in 2001 
UC Theater, a Berkeley landmark built in 1917, closed after a final midnight screening of "Rocky Horror Picture Show."
Sports in 2003 
Michelle Kwan, born in Torrance, became the third American to win five World Figure Skating Championships, after Dick Button and Carol Heiss.
Accidents in 2003 
A Ford Econoline 3-350 rolled and crashed on I-15 in southern California, killing five women. Their families sued Ford, alleging negligence.
Nixon in 2004 
Margaret McCord Nixon, South-African-born author, died in Venice at age 87. She is best known for The Calling of Katie Makanya (1997), a biography of a woman whose life mirrored her country's transition from colonial rule to the resistance to apartheid.
Cochran in 2005 
Johnnie Cochran Jr., lawyer, died in Los Angeles at age 67. He is best known for helping clear O.J. Simpson during the 1995 murder trial.
Farrell in 2006 
Charles Farrell Myers, the writer known as Henry Farrell, died in Los Angeles at age 85. His thrillers were recast as movies like "Whatever Happened to Baby Jane" (1962) and "Hush…Hush, Sweet Charlotte" (1964).
Crime in 2007 
Johnny Castaneda of Richmond, rising rapper and protégé of Mac Dre, died after being found with gunshot wounds in a Vallejo parking lot.
Crime in 2008 
Philip Ng, age 24, and Ernad Joldic, age 21, were shot and killed in San Francisco. Erick Lopez, an alleged member of MS-13 street gang, was charged with their murder.
Jarre in 2009 
Maurice Jarre, Oscar-winning French composer, died in Malibu at age 84. His film scores included "Lawrence of Arabia" (1962) and "Doctor Zhivago" (1965).
Business in 2012 
Cafe Press Inc. of San Mateo, an online retailer of personalized products, went public with its initial public offering. Stock opened at $19 a share.
Environment in 2012 
Save the Redwood League of San Francisco donated 164 acres in Mendocino County to the InterTribal Sinkyone Wilderness Council made up of local native groups.
Sports in 2013 
Buster Posey, San Francisco Giants catcher, signed a 9-year, $167 million contract, the largest in the team's history.
March 30
Exploration in 1776
Juan Bautista de Anza, Spanish explorer, returning to Mexico after leading the first colonists to Monterey, camped at a place where he measured a redwood tree "five and a half yards around." Today that place is called Palo Alto.
Ranchos in 1857
San Miguel rancho was deeded to Jose de Jesus Noe, last alcalde of Yerba Buena. The 4,443-acre Mexican land grant in present day San Francisco County encompassed the present-day neighborhoods of Noe Valley, the Castro, Glen Park, Diamond Heights and St. Francis Wood.
Post offices in 1893
A U.S. post office opened in Manvel. The Eastern Mojave desert town, originally named Barnwell Siding, was founded in the hope of being the northern end of the Nevada Southern Railway on the Santa Fe main line.
Hammer in 1962
Stanley Kirk Burrell, rapper, dancer, entrepreneur and actor, was born in Oakland. Known as M.C. Hammer, he was famous for songs such as "U Can't Touch This" (1990) and "2 Legit 2 Quit" (1991), flashy dance moves and Hammer pants.
Labor in 1985        
Workers at Colma cemeteries, south of San Francisco, joined striking East Bay graveyard employees.
Bridges in 1990        
Harry Bridges, labor activist, died in San Francisco at age 88. He unionized workers along the San Francisco waterfront and led the International Longshore and Warehouse Union (ILWU), fort 40 years.
Diebenkorn in 1993        
Richard Diebenkorn, artist, died in Berkeley at age 70. He was one of the leading artists of the San Francisco Bay area in the 1950s and 1960s. His "Ocean Park #48" sold for $13.5 million in 2012.
Government in 2010  
San Francisco City sued Rehab Financial Corp. after the company abruptly closed its Huntington Beach office and drained accounts holding city funds. The suit accused the company of misappropriating millions of dollars from San Francisco and other California cities.
Business in 2010 
Chevron Corp. of San Ramon announced the Permanent Court of Arbitration in The Hague ruled in favor of its claim against Ecuador related to past operations of its Texaco unit. The tribunal ruled that Ecuador's courts delayed rulings on a contract dispute and awarded Chevron about $700 million. A separate case over a $27 billion pollution claim remained pending.
Escalante in 2010 
Jaime Escalante, a math teacher in East Los Angeles, died in Roseville at age 79. "Stand and Deliver" (1987) was based on the story of his success teaching math to inner-urban kids.
Business in 2010 
Google Inc. of Mountain View said its mobile services were partially blocked in China for two days. Searches on its Chinese-language site became erratic about a week after the company shut its mainland Chinese portal and rerouted Web searches to a Hong Kong site.
Missions in 1782
Junipero Serra dedicated Mission Buenaventura and preached on the Resurrection. It was planned to be third of 21 Missions founded by Padre Serra. Instead it was the ninth and last mission founded during his lifetime.

Post offices in 1849 
Colonel John Geary arrived in San Francisco to become its first postmaster.
Inventions in 1874
Ella N. Gaillard, of San Francisco, patented improved sewing needles. "The nature of my invention consists in making a needle of any size, which, instead of an eye for the thread, has a hole bored longitudinally into the head or larger end thereof' to the depth of a quarter of an inch, or thereabout, which said hole is arranged with a screw-thread."
Transportation in 1901
The Coast Line route opened between San Francisco and Los Angeles. It has been called "the most beautiful train in the world" –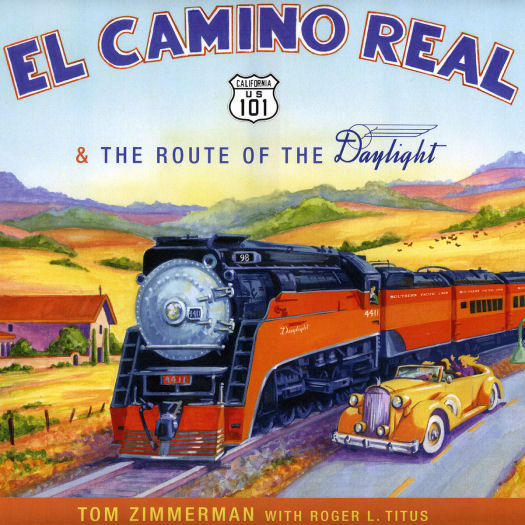 Radio in 1922
KFI-AM was licensed to broadcast in Los Angeles. It was one of the first high-powered, "clear-channel" stations in the U.S..  It became one of the most popular AM radio stations in the country.
Hollywood in 1930 
The Motion Pictures Production Code established strict guidelines on the treatment of sex, crime, religion and violence in film for the next 38 years.
San Francisco in 1941
Construction began for the Union Square Garage in downtown San Francisco.
Labor in 1962 
Cesar Chavez founded the United Farm Workers Union on his birthday.
Transportation in 1963 
Los Angeles ended streetcar service after 90 years. It had the largest trolley system in the world in the 1920s.
Sports in 1975 
The UCLA Bruins beat the Kentucky Wildcats for the NCAA Championship, 92-55. It was coach John Wooden's final game and UCLA's 10th NCAA championship in 12 years.
Accidents in 1982 
An avalanche at Alpine Meadows ski resort killed seven people.
Battleships in 1992 
The USS Missouri, the last active U.S. Navy battleship, was decommissioned in Long Beach. Japan formally surrendered to the U.S. aboard her to end the war in the Pacific. Today she is part of the Pearl Harbor Memorial in Hawaii.
Business in 1998 
StarCraft, a military science fiction real-time strategy video game by Blizzard Entertainment of Irvine was released in South Korea.
Business in 2007
Iceland, a skating rink in Berkeley, closed after 66 years of operation.
Business in 2010 
Google Inc., of Mountain View, announced malicious software had been used to spy on Vietnamese computer users opposed to a controversial bauxite mine. 
Crime in 2011 
Bryan Stow, San Francisco Giants fan, was beaten and left in a coma following a game outside Dodger Stadium. He spent two years in hospitals and rehabilitation. Louie Sanchez and Marvin Norwood pleaded guilty to the attack.
Business in 2013 
Tesla reported that it earned its first quarterly profit after selling more luxury electric cars than forecast.
April 1
Government in 1838
Juan Alvarado lead a militia from Monterey and captured Los Angeles in a struggle for independence from Mexican rule.
Yerba Buena in 1847
A count in Yerba Buena showed 79 buildings; 22 shanties, 31 frame houses and 26 adobe dwellings.
Transportion in 1849
The SS Oregon arrived in San Francisco from New York. The Pacific Mail Steamship Company ship carried the first mail, freight and about 400 passengers to the Gold Rush. Most of the sailors jumped ship and took the captain two months to rehire a crew.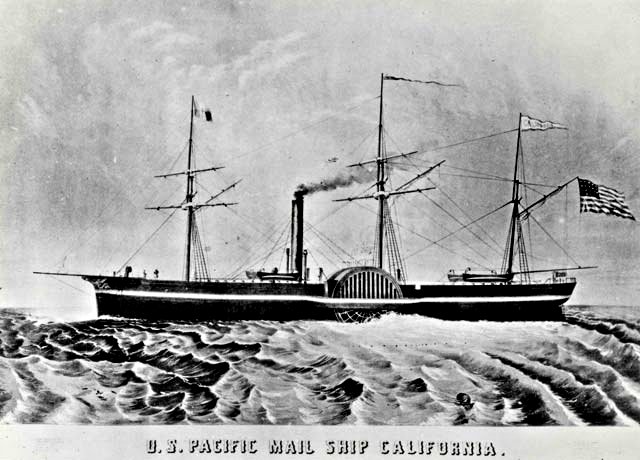 Sacramento in 1850
The population of Sacramento was approximately 150.
Transportation in 1858
Daily stagecoach service began between Shasta and Sacramento. It ran over 186 miles of mule trails and crude roads. 
Government in 1864
Lassen County was established from Plumas and Shasta Counties following the two-day conflict known as the Sagebrush War. Due to an independent spirit and uncertain boundaries, a section of today's Lassen County was part of the Nataqua Territory and Roop County, Nevada during the 1850s and 1860s.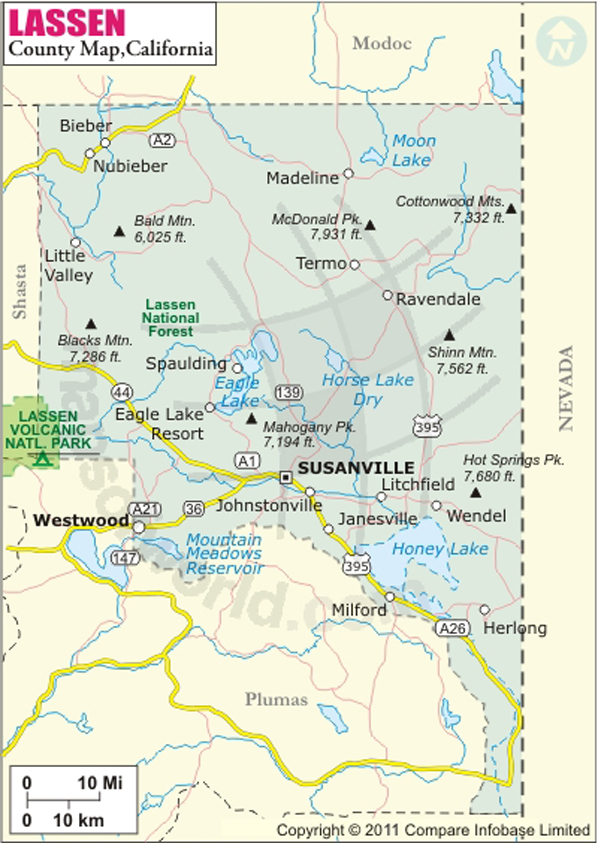 Inventions in 1873
Catharine F. Ware of San Francisco patented a process for removing paper from walls. "My invention relates to a novel process for saturating wall-paper so that it can be readily removed from the walls of a room preparatory to repapering them, or in order to apply some other finishing to the walls."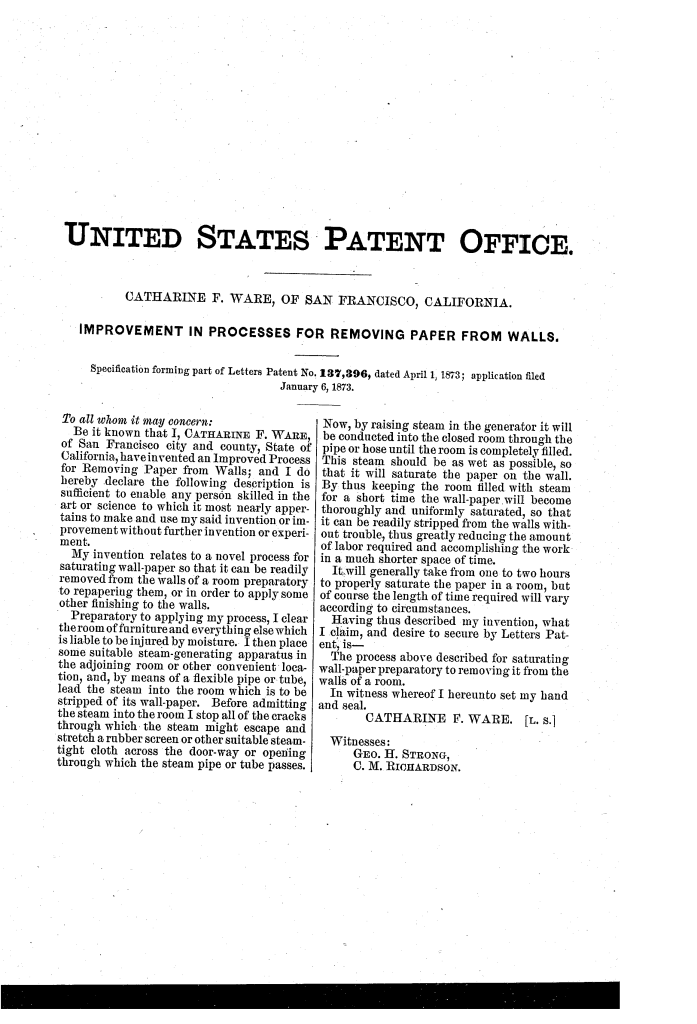 Berkeley in 1878
Berkeley was incorporated from two communities on the San Francisco Bay eastern shore; Ocean View and Berkeley Station. It is one of the oldest council‑manager cities in California.
Crime in 1913 
Lee Quon Sing, an elderly rag picker in San Francisco, was shot and killed by two members of the Bing Kong tong at war with the Suey Sing tong. He was the eighth victim of conflict that began three weeks earlier over a slave girl.
San Francisco in 1950 
San Francisco's population was 775,357. Four of ten people owned their home with a median value of $11,930. Average adults completed 11.7 years of school and over 19% went to college.
Television in 1958 
KVIQ-TV channel 6, Eureka's second television station, began broadcasting.
Television in 1968 
KEMO-TV, now KOFY-TV, in San Francisco, began broadcasting. It was irregularly on-and-off the air initially, showing art films called The Adults Only Movie (not featuring sex or nudity), because they were not for children.
Business in 1976 
Apple Inc. of Cupertino was formed by Steve Jobs, Steve Wozniak and Ronald Wayne. They incorporated on January 3, 1977.
Parades in 1979 
The first St. Stupid's Day Parade, founded by Ed Holmes, was held in San Francisco's financial district to mock greed.
Internet in 1984 
Stewart Brand and Larry Brilliant launched the Well, Whole Earth 'Lectronic Link, in Sausalito. Today it is one of the oldest virtual communities on the web.
Crime in 1984 
Marvin Gay Sr. shot and killed his son, Motown singer Marvin Gaye during an argument in Los Angeles. It was the day before the singer's 45th birthday. Gaye's hits included "I Heard It Through the Grapevine" (1971), "What's Going On" (1973) and "Let's Get It On" (1973).
Jordan in 1988 
Jim Jordan, actor, died in Beverly Hills at age 91. He was best known for playing Fibber McGee in the radio program "Fibber McGee and Molly" (1935 – 1959) and the albatross Orville in "The Rescuers" (1977).
Mare Island in 1996
Mare Island Naval Shipyard near Vallejo closed. It was commissioned by President Abraham Lincoln during the Civil War and played a major role during World War Two, building and repairing ships for the war with Japan. 
Sports in 2000        
Michelle Kwan, born in Torrance, won her third World Figure Skating title.
Government in 2002        
A San Francisco Court of Appeals ordered the U.S. government to pay millions of dollars in disability benefits to Vietnam veterans with prostate cancer, who were exposed to Agent Orange.
Business in 2004 
Google, Inc. of Mountain View introduced Gmail.
Atkinson in 2004       
Paul Atkinson, guitarist in the British band Zombies, died in Los Angeles at age 58. The group's songs included "She's Not There" (1964).
Snodgress in 2004       
Carrie Snodgress, actress, died in Los Angeles at age 57. She was best known for her role in "Diary of a Mad Housewife" (1970) but left acting to live with musician Neil Young and care for their son Zeke. 
Business in 2010        
The New United Motor Manufacturing Inc. plant (NUMMI) in Fremont produced its last Toyota Corolla after 25 years of building cars the Toyota Way.
Forsythe in 2010        
John Forsythe, television and movie actor, died in Santa Ynez at age 92 . His films included "The Trouble with Harry" (1955) and "Topaz" (1969). His television roles included "Dynasty" (1981-1989).
Protests in 2012        
Occupy San Francisco activists took over an unoccupied building owned by the Archdiocese of San Francisco following a peaceful rally and march earlier in the day.
Fanaka in 2012        
Jamaa Fanaka, filmmaker and leader in the L.A. Rebellion film movement, died in South Los Angeles at age 69. His films included "Penitentiary" (1979).
Stockton in 2013        
A federal judge granted Stockton's request for bankruptcy, making it the largest city in U.S. history to go bankrupt.
Business in 2013       
Facebook of Menlo Park lost a bid to end a trademark-infringement lawsuit over its use of "timeline" and related terms. 
April 2
Exploration in 1772        
Father Juan Crespi found a bay, later named Suisun Bay, that he thought was a shortcut to the Colorado River. Crespi was wrong.
Overland journeys in 1849
Sixty adventurers in two groups left Columbus, Ohio on an overland journey to the gold fields; the Columbus and California Industrial Association and the Franklin California Mining Company.
Government in 1866
Kern County was established. It spans the southern end of the Central Valley and is the eleventh most populous county in the state.
War in 1873
After months of battles between U.S. Army forces and Modoc warriors lead by Captain Jack, men from both sides finally agreed to parlay. But the meeting broke up with no resolution.
Movies in 1902
Tally's Electric Theatre, the first full-time movie theater in the U.S, opened in Los Angeles.
Webb in 1920       
Jack Webb, actor, was born in Santa Monica. He was best known for playing Joe Friday on "Dragnet" (1951 – 1959).
Government in 1942
The California legislature ordered Japanese Americans fired from state civil service jobs. They feared Japanese Americans would not be loyal to the U.S. after Japan attacked Pearl Harbor. 
Parks in 1954 
Plans to build Disneyland were announced.
Sports in 1976
Oakland A's traded Reggie Jackson, Ken Holtzman and Bill Van Bommell to the Baltimore Orioles for Don Baylor, Mike Torrez and Paul Mitchell.
Sports in 1982 
Steve McCatty, Oakland A's pitcher, followed manager Billy Martin's orders and used a 15″ toy bat to protest a rule against designated hitters.
Crime in 1993       
Ellie Nesler shot and killed Daniel Driver in a Jamestown, courtroom. Driver had been accused of molesting her son and three other boys. Nesler was sentenced to 10 years in prison.
Prisons in 1994       
Preston Tate was shot and killed by guards during an allegedly staged fight at the Corcoran State Prison.
Prisons in 1998        
California agreed to settle a sexual harassment lawsuit brought by three female prison workers for $4.3 million.
Pierce in 2002        
John Pierce, communications engineer, died in Mountain View at age 92. He wrote some 20 books, invented a vacuum tube that transmits electrons (the Pierce Gun), received some 90 patents and named the transistor.
Business in 2004       
Sun Microsystems of Santa Clara announced Microsoft would pay it nearly $2 billion to settle a legal dispute. Sun also announced layoffs of 3,300 and a business partnership with Microsoft.
Government in 2011       
Half Moon Bay shut its police department and turned over those duties to the San Mateo County Sheriff.
Government in 2012     
U.S. federal agents raided the Oakland business and apartment of Richard Lee, founder of Oaksterdam University, the first cannabis college in the U.S.
Protests in 2012  
San Francisco police evicted nearly 80 Occupy activists from a building owned by the Catholic Archdiocese of San Francisco.
April 3
Education in 1848
The first American public school in California opened on Portsmouth Square in San Francisco. Thomas Douglas, a Yale graduate, was the first teacher. His salary; $1000.
Business in 1854
The San Francisco mint opened. It issued $4 million in gold coins that year. An Indian princess appeared on gold dollars. 
Communication in 1860
James Randall, Pony Express rider, carried the first eastbound mail from the Alta Telegraph Company in San Francisco to the wharf, where It was placed on the steamer "New World" to Sacramento. The mail reached St. Joseph, Missouri ten days later.
Caen in 1916        
Herb Caen, beloved columnist  for the San Francisco Chronicle, was born in Sacramento. His column was like "a continuous love letter to San Francisco."
Berry in 1941
Jan Berry, composer, producer and lead singer of Jan and Dean, was born in Los Angeles. He met Dean Torrence in junior high. They formed a band in high school and became famous in the late 1950's and 60's as pioneers of the surf music craze that  The Beach Boys popularized.
Radio in 1949 
KQW-AM in San Francisco changed its call letters to KCBS. It is the third oldest radio station in California, after KWG in Stockton and KNX in Los Angeles. KCBS began with broadcast experiments by Charles Herrold of San Jose in 1909.
Computers in 1981
Osborne 1, the first successful portable computer, was unveiled at the West Coast Computer Faire in San Francisco.
Business in 1985        
The Brown Derby a Hollywood landmark restaurant, closed after 56 years in business.
Leff in 1993       
Pincus Leff, better known as Pinky Lee, pioneer children's television show host, died in Mission Viejo at age 83. "The Pinky Lee Show" ran from 1954 – 1957.
Sports in 1995       
The UCLA Bruins defeated the Arkansas Razorbacks to win the NCAA basketball championship, 89-78. 
Sports in 2006       
The Florida Gators beat the UCLA Bruins to win a first NCAA championship, 73-57.
Business in 2010       
Apple Inc., of Cupertino sold some 300,000 iPads the first day they were available.
Protests in 2012        
Santa Monica College police pepper-sprayed some 30 demonstrators after students, angry over tuition increases, tried to force their way into a trustees meeting.
Government in 2012     
San Francisco's treasurer ruled that Airbnb, an online home rental service, and other companies like it must pay hotel taxes.
Business in 2012      
Google of Mountain View started building one of its three planned data centers in Asia to meet fast growing online demand from the region.