December 6
War in 1846
A band of Californios and mounted lancers led by Major Pico defeated American forces commanded by General Kearny in the Battle of San Pascual, the bloodiest battle on California soil. Today the site is San Pasqual Battlefield State Historic Park, east of Escondido.
Overland journeys in 1846
Patrick Breen, traveling with the Donner Party, wrote in his diary: "The morning fine & clear. Now some cloudy. Wind S.E. Not much in the sunshine. Stanton & Graves manufacturing snow shoes for another mountain scrabble. No account of mules."
Inventions in 1887
Harriet Russell Strong, of Whittier history, was known as the "Walnut Queen" and the "Pampas Woman." She held five patents, included a water irrigation system design.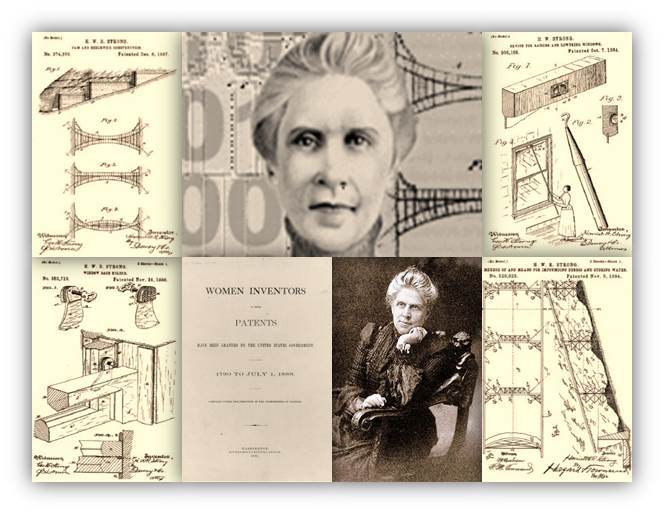 Libraries in 1895 
Berkeley Public Library was founded. Today, in addition to lending books, people can borrow from a  tool collection.
Crime in 1921  
James Showan was arrested when his yacht was seized off the California coast with more than 100 cases of illegal whiskey.
Dams in 1931
The U.S. Senate approved Hetch Hetchy Dam in Yosemite National Park. It became  the main water source for San Francisco and other Bay Area communities.
Public health in 1935    
The San Francisco Chronicle reported that there were more rats than people in the city by a factor of 3 to 1.
War in 1942
James Ito, age 17, and Katsuji James Kanegawa, age 21, were killed in a protest at Manzaniar Detention Camp. They were among seven Nikkei (people of Japanese ancestry) shot to death at U.S. internment centers during World War Two.
Sports in 1960
The American League granted Gene Autry a baseball team franchise for the Los Angeles Angels.
Music in 1969   
The Rolling Stones performed at Altamont Speedway in Livermore. Some 300,000 people attended. Hells Angels, hired for security, beat to death Meredith Hunter during the show. Another person drowned in a nearby canal and two were killed by a runaway car.
Crime in 1977      
San Francisco FBI agents arrested James "Jimmy the Weasel" Fratianno, reportedly a leading West Coast Mafia figure.
Bridges in 1983  
The Golden Gate Bridge closed for the second December in a row as winds at the San Francisco toll plaza measured 77.2 mph.
Crime in 1985   
The San Francisco Chronicle described a "super cocaine," known on the streets as crack, rock or base. It was first known in New York City.
Sports in 1992
Jerry Rice, San Francisco 49ers wide receiver, caught his 101st touchdown, a NFL record.
Sports in 1992
Barry Bonds signed a $43 million contract with the San Francisco Giants, making him the highest paid player in baseball. 
Business in 1994   
Orange County filed for bankruptcy protection due to some $2 billion investment losses, the biggest municipal bankruptcy in U.S. history.
Crime in 2002  
Winona Ryder, actress, was sentenced to community service for stealing more than $5,500 worth of merchandise from a Beverly Hills store.
Business in 2010    
Google, in Mountain View, announced the Nexus S smartphone with support for Near Field Communication. It let people use their phone like a credit card.
Business in 2010
Fiji Water, owned by Stewart Resnick of Beverly Hills, announced plans to purchase Justin Vineyards and Winery in Paso Robles.
Crime in 2011  
BART officials said thefts of copper were impacting train traffic. Vallejo Public Works said thieves stripped $200,000 worth of copper wiring from street lights and intersection signals since May.
Protests in 2011   
Occupy protesters in Oakland marched, rallied, claimed foreclosed properties, shouted down foreclosure auctions and protested outside banks.
Environment in 2012  
A U.S. District Judge ruled that snakes, frogs and golfers can coexist at the Sharp Park Golf Course in Pacifica.
December 7
Ranchos in 1821 
Rincón de los Bueyes rancho was deeded. This 3,127-acre Spanish land grant in present day Los Angeles County covered today's Cheviot Hills, Rancho Park, the northeast extension of Culver City and part of Baldwin Hills.
Yerba Buena in 1834
Francisco De Haro, Yerba Buena's first alcade, helped plan the street grid and first survey of the town. 
Government in 1836 
Juan Bautista Valentín Alvarado y Vallejo became governor of Mexican California. Born and raised in Monterey, he fought for independence from Spain in 1824 and against U.S. forces in the Mexican War. His home in Monterey is a California Historical Landmark.
Libraries in 1872
Los Angeles Public Library was founded. Today, it is among the greatest U.S. libraries.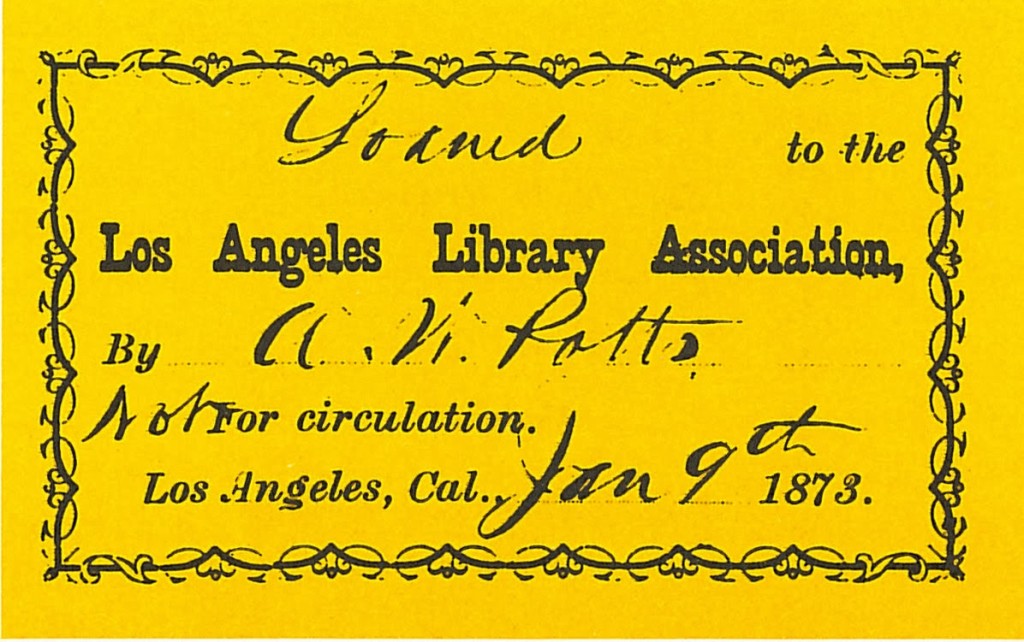 Post Offices in 1876
A U.S. post office opened at Occidental, a stop on the North Pacific Coast Railroad from Cazadero to Sausalito. In exchange for right-of-way, the railroad gave "Dutch Bill" Howards a lifetime pass and named the station after him.
Radio in 1921 
KWG-AM in Stockton began radio transmissions. It is one of the oldest broadcasting stations in the U.S.
Waits in 1949  
Tom Waits, singer-songwriter, composer and actor, was born in Pomona. A critic said his voice sounds "like it was soaked in a vat of bourbon, left hanging in the smokehouse for a few months and then taken outside and run over with a car." 
Roshi in 1970 
Taizan Maezumi Roshi, head of the Los Angeles Zen Center, received dharma. He greatly influenced American Zen practice. 
Business in 1979  
Gannet Co. Inc. bought the San Rafael Independent Journal, adding to their chain of 78 daily papers in 30 states.
Haas in 1979   
Walter A. Haas Sr., former head of Levi Strauss, died in San Francisco at age 90. His philanthropy supports many Bay Area cultural institutions.
Accidents in 1987 
A Pacific Southwest Airlines jetliner crashed near Paso Robles killing all 43 people aboard after David Burke, a former employee, shot a passenger and both pilots. 
Science in 2009  
Stanford University scientists in Palo Alto reported turning paper coated with ink made of silver and carbon nanomaterials into a "paper battery" for new types of lightweight, high-performance energy storage.
Flight in 2009  
Virgin Galactic unveiled its first commercial spaceship at the Mohave Air and Space Port. Trips aboard the VSS Enterprise to the edge of space were expected to cost $200,000 per person.
Hendricks in 2009
Rick Hendricks, San Francisco composer and steel guitar player, died at home while musicians and friends assembled at the Amnesia club in San Francisco.
Labor in 2010   
Filipino hospital workers sued Delano Regional Medical Center, alleging they were the sole ethnic group targeted by a rule requiring them to speak only English.
Protests in 2011
San Francisco police cleared the Occupy encampment in an early morning raid. When demonstrators returned that evening, six people were arrested. Police pulled back when people refused to leave Justin Herman Plaza. 
December 8
Missions in 1787
Father Lasuen dedicated Mission La Purisima Concepcion near present day Lompoc. By 1803, the mission owned 3,230 cattle, 5,400 sheep, 306 horses, and 39 mules. It was destroyed by an earthquake in 1812 and rebuilt at its present site several miles to the north west.
Earthquakes in 1812
The Wrightwood or San Juan Capistrano earthquake destroyed Mission San Juan Capistrano. It was probably a rupture of the southern San Andreas Fault.
Pirates in 1818
Hypolite Bouchard and his 400 pirates threatened to attack Santa Barbara after burning Monterey and raiding Nuestra Senora del Refugio rancho. Three pirates were captured at Refugio. Bouchard promised to pillage Santa Barbara if his men were not returned. They were.
Overland Journeys in 1846
Patrick Breen, traveling with the Donner Party, wrote in his diary: "Fine weather; Clear & pleasant. Froze hard last night. Wind S.E. Deep snow. The people not stirring round much. Hard work to wood sufficient to keep us warm & cook our beef."
Jesuits in 1854  
Fr. Nicolas Congiato arrived in San Francisco to serve as the superior of the Jesuit mission in California. He became the second president of St. Ignatius College.
Jesuits in 1910   
Jesuits of St. Ignatius broke ground on a new church in San Francisco at the site of the old Masonic Cemetery Association.
Music in 1911
The San Francisco Orchestra, later known as the San Francisco Symphony, debuted before some 1400 people.
Fairs in 1913 
Construction began on the Palace of Fine Arts to showcase art presented at the 1915 Panama-Pacific Exposition in San Francisco. It is one of few surviving structures from the Exposition and the only one on its original site.
Crime in 1930     
Rosetta Baker, a wealthy divorcee, was found strangled in her San Francisco apartment at the age of 69. Liu Fook, her butler and an opium addict, was suspected but found innocent at trial.
Crime in 1937  
Five inmates were sentenced to death at San Quentin for the Folsom Prison break in September that cost Warden Clarence Larkin his life.
Environment in 1938 
Temperature in La Mesa reached 108°. It set a December record for highest temperature this month in the U.S.
War in 1941 
San Francisco held its first air raid and blackout at 6:15 p.m. during which people reported hearing Japanese attack planes. A master power switch at the Presidio accidentally shut off and  harbor defenses were plunged into darkness.
Sports in 1960
The Los Angeles Angels, an expansion team, signed a 4-year lease to use Dodger Stadium.
Sports in 1967 
The California Seals, the state's first professional hockey team, changed its name to the Oakland Seals.
Black Panthers in 1969
Four hundred Los Angeles Police raided the Black Panthers headquarters, arresting adults and children. During a shoot-out, Roland Freeman, founding member of the Southern California Chapter of the Black Panther Party for Self-Defense, was shot but survived.
Flight in 1983 
The ninth Space Shuttle Mission, Columbia 6, landed at Edwards Air Force Base.
Music in 1995 
Four months after the death of founder Jerry Garcia, The Grateful Dead announced it was breaking up following 30 years of performing music. 
Accidents in 1998     
An electrician's mistake in San Mateo caused a power outage along the northern San Francisco Bay Area peninsula that lasted more than seven hours before electricity was fully restored.
Homeless in 2005   
Project Homeless Connect, a one-day homeless aid fair that began in San Francisco (2004), went national with services given to some 6,000 people in 21 U.S. cities.
Sports in 2006   
Jose Uribe, former San Francisco Giants shortstop, died in a car crash in his native Dominican Republic.
Accidents in 2008   
The F/A-18D Hornet crashed into a San Diego street about two miles from Marine Corps Air Station Miramar. The pilot was returning from a training flight. A mother, two children and a grandmother were killed in one home and two other buildings were destroyed.
Flight in 2010 
SpaceX became the first private company to successfully launch, orbit and recover a spacecraft with its second launch of the SpaceX Falcon 9 and first launch of the SpaceX Dragon.
Crime in 2012   
Hector Celaya, of the Tule River Indian Reservation, went on a shooting rampage in Porterville, killing his mother, two uncles and his daughter. The suspect died of a self-inflicted gunshot in a shootout with police.
Crime in 2011  
Tyler Brehm was shot and killed in Los Angeles after walking down the middle of Sunset Boulevard firing on motorists. John Atterberry, music executive, died from wounds suffered in Brehm's shooting.
Exploration in 1595
Sebastian Rodriguez Cermeño, Portuguese explorer for the Spanish king, reached Monterey Bay. He searched the California coast for safe harbors for Spanish galleons returning to Mexico from the Philippines. 
Overland Journeys in 1846
Patrick Breen, traveling with the Donner Party, wrote in his diary: "Commenced snowing about 11 o'clock. Wind N.W. Snows fast. Took in Spitzer yesterday; [he is] so weak that he cannot rise without help, caused by starveation. All in good health. Some having scant supply of beef. Stanton trying to make a raise of some for his Indians & self. Not likely to get much."
Gold Rush in 1848
The New York Daily Tribune first published news of the gold discovery at Sutter's Mill.
Business in 1941 
Bank of America opened a new headquarters in San Francisco.
Business in 1968 
Douglas Engelbart, Internet pioneer at Stanford Research Institute, demonstrated the computer mouse, hypertext and the bit-mapped graphical user interface using the oN-Line System (NLS). That became known as "The Mother of All Demos."
Accidents in 1999      
A CH-46 Sea Knight helicopter crashed while ferrying troops between ships off Point Loma, killing seven Marines.
San Francisco in 2008  
Gavin Newsom, San Francisco mayor, announced $71 million in cuts to the city's budget, eliminating jobs of nearly 400 people.
Business in 2010
Bank of America agreed to pay $137 million to settle federal and California state bid-rigging and kickback charges related to municipal bond contracts dating back to 1998.
Moody in 2010   
James Moody, jazz musician, died in San Diego at age 85. His recorded more than 50 albums.
December 10
Exploration in 1827
Jedediah Smith, hunter, fur trader and explorer who charted the first overland routes to California, was told to leave Alta California by Mexican authorities.
Overland journeys in 1846
Patrick Breen, traveling with the Donner Party, wrote in his diary: "Snowed fast all night with heavy squalls of wind. Continues still to snow. The sun peeping through the clouds once in about three hours. Very difficult to get wood today. Now, about 2 o'clock, looks likely to continue snowing. Don't know the depth of the snow; may be 7 feet."
Flight in 1911
Calbraith Perry Rogers crashed again. He flew the first transcontinental airplane flight, taking 52 days with dozens of intentional and accidental stops. He died a few months later in a crash at an exhibition over Long Beach.
Flight in 1930  
Ruth Nichols set a women's record for coast to coast flight; from Los Angeles to New York in 13 hours 22 minutes. She beat her own record – 16 hours, 59 minutes and 30 seconds – set in November on her flight west.
Flight in 1941
A Pan American Airways Clipper plane landed at the San Francisco Treasure Island seaplane harbor with bullet holes from Japanese guns at Wake Island on December 7.
Crime in 1960   
The San Francisco Chronicle reported that illegal alcohol, known as bok chow, was being made in Chinatown. Ingredients included an Asian fertilizer with a pickled chicken, bear claws, monkey paws, lizard or snake and spices. One raid netted 22 gallons.
Awards in 1972 
Kenneth Arrow, of Stanford University, shared the Nobel Prize in economics with John Hicks of Oxford, England.
Wood in 1978    
Ed Wood, film director, died in North Hollywood at age 53. His films included "Plan 9 From Outer Space" (1959). He was famous for making bad movies. 
Awards in 1980  
Czeslaw Milosz, U.C. Berkeley professor, poet, prose writer, translator and diplomat born in Lithuania, received the Nobel Prize in literature. Miłosz is honoured at Israel's Yad Vashem Holocaust memorial, as one of the "Righteous among the Nations".
Gosden in 1982  
Freeman Gosden, actor, died in Los Angeles at age 83. He was best known as the white actor who played Amos in the "Amos 'n' Andy" radio shows from 1928 to 1960.
Crime in 2001  
Federal authorities charged Golden State Transportation, a Los Angeles-based bus company, with illegally transporting thousands of undocumented immigrants from near the U.S.-Mexico border. 
Sports in 2005  
Reggie Bush, University of Southern California running back, won the Heisman Trophy.
Pryor in 2005    
Richard Pryor, comedian, actor, film director, social critic, satirist, writer and MC, died in Encino at age 65. He is best known for "Silver Streak" (1976), "Stir Crazy" (1980) and "Richard Pryor Live on the Sunset Strip" (1982). Pryor won an Emmy Award (1973) and five Grammy Awards (1974, 1975, 1976, 1981, and 1982). 
Government in 2009    
The California Democratic Caucus selected John Perez, an openly gay Latino from Los Angeles as their leader. 
Protests in 2009    
San Francisco police arrested 25 protesters a day after students barricaded themselves inside the business school of San Francisco State University to protest fee hikes and budget cuts at the state's public universities.
Transportation in 2009    
BART directors approved a 3.2 mile extension to the Oakland Airport. $440 million in contracts were approved with a target completion date of 2013.
Business in 2012 
Google, in Mountain View, began selling basic laptop computers to schools at a price of $99.
December 11
Environment in 1932 
San Francisco recorded a temperature of 27°F, its coldest day ever and it snowed.
War in 1941
Western Defense Command declared San Francisco and the West Coast a wartime "Western Theatre of Operations." No private vessels were allowed to sail at night in the San Francisco Bay.
Sports in 1947 
The Pacific Coast League application for a change from minor league to major league status was rejected.
Science in 1952  
Stanford scientists demonstrated the new $1,750,000 linear electron accelerator. Its 200-foot barrel fired electrons at 99.99% the speed of light.
Business in 1962  
The L'Italia building in San Francisco was demolished. It housed the largest Italian language newspaper outside of New York, La Voce Popolo, founded in 1868.
Cooke in 1965  
Sam Cooke, soulful singer-songwriter, was shot to death by a motel manager in Los Angeles. He is remembered for "You Send Me" (1957), "Wonderful World" (1960) and "Cupid" (1961).
Television in 1968 
KECC-TV, now KECY, began broadcasting, the third station in the El Centro market. 
Movies in 1970  
Walt Disney Productions released "Aristocats." It was the 20th feature in the Walt Disney Animated Classics series and the last film approved by Walt Disney, himself. 
Business in 2002  
Bank of America, in San Francisco, agreed to pay $1.6 billion for a 25% stake in Grupo Financiero Santander Serfin, one of Mexico's largest banks.
Sports in 2004  
Matt Leinart, University of Southern California quarterback, won the 70th Heisman Trophy.
Business in 2005    
Paramount Pictures, in Los Angeles, announced it was buying independent film studio DreamWorks, in Los Angeles. The deal was valued at approximately $1.6 billion.
Environment in 2008  
California's air quality board approved the nation's most sweeping plan to reduce global warming by curbing emissions.
Page in 2008    
Bettie Page, the "Queen of Pinups," died in Los Angeles at age 85. Her controversial photographs helped set the stage for the 1960s sexual revolution.
Shankar in 2012  
Ravi Shankar, India-born sitar virtuoso, died in San Diego at age 92. He is best known for performing with The Beatles. 
December 12
Missions in 1797
The Santa Barbara presidio chapel was dedicated. More than 1,000 Chumash people would be baptized there.
Inventions in 1876
Elizabeth Keeney of San Francisco patented improved luggage. "My invention relates, essentially, to a fold ing receptacle or satchel for articles most needed in traveling, so divided into four or more distinct compartments that each class of wearing apparel or dressing requirements may readily come to hand without any disarrangement of the balance. My invention consists, mainly, of a novel and compact arrangement of the various pockets or receptacles of the satchel."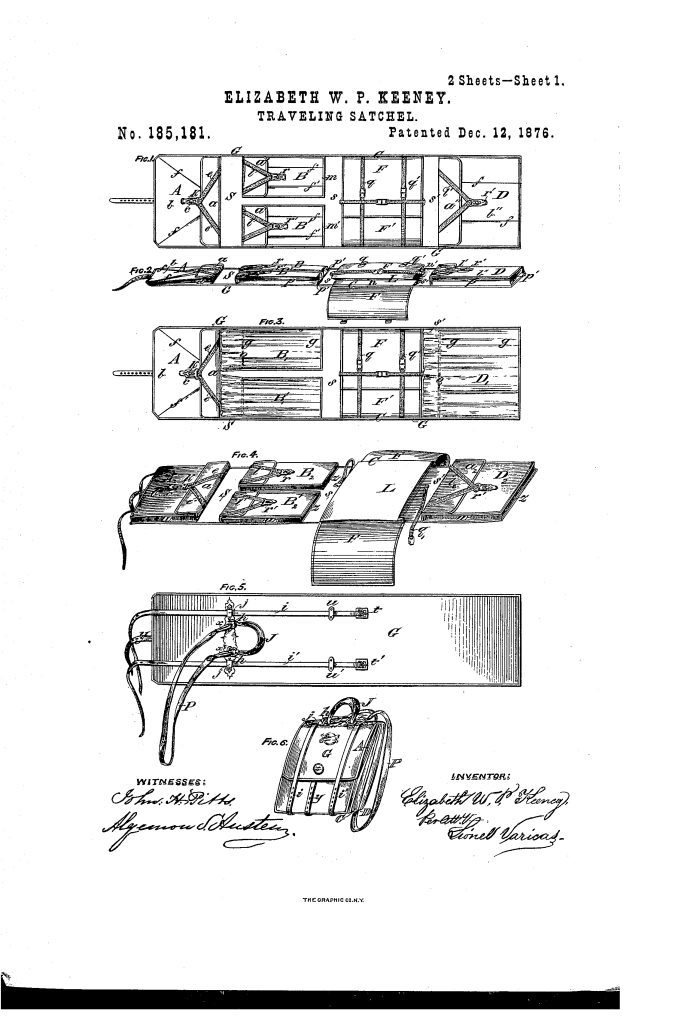 Long Beach in 1897
Long Beach, in Los Angeles County, incorporated. Today it is the seventh largest in city in California and the 36th largest in the U.S.
Business in 1906
Pacific Fruit Express Co., in Roseville, formed a railroad refrigerator car leasing company. Between its partnership with Union Pacific and Southern Pacific railroads, it had 6,600 refrigerator cars.
Motels in 1925 
Arthur Heinman coined the term motel – a motor hotel – when he opened the Motel Inn in San Luis Obispo.
Fairbanks in 1939
Douglas Fairbanks, screenwriter, director, and producer, died in Santa Monica at age 56. He is best known for roles in silent films; "The Mark of Zorro" (1920), "Robin Hood" (1922) and "The Thief of Bagdad" (1924).
Flight in 1953  
Chuck Yeager reached Mach 2.43, or 1620 mph, in the Bell X-1A rocket plane. He flew from Murac Army Airfield near Palmdale The X-1 was the first manned airplane to exceed the speed of sound in level flight.
Sports in 1973 
San Diego filed an anti-trust suit against National League to stop the Padres from moving to Washington D.C.
Crime in 1975    
Sara Jane Moore pleaded guilty to attempting to kill President Gerald Ford in San Francisco the previous September. 
Business in 1996  
Michael Ovitz, Hollywood power broker, was forced out as Walt Disney Company's No. 2 executive. He left with a severance package valued at $38 million in cash and an estimated $100 million in stock.
Crime in 2001    
Los Angeles police arrested Irving Rubin and Earl Krugel, of the Jewish Defense League, for plotting to blow up a local mosque and the office of an Arab-American congressman. 
Protests in 2003    
People protested the repeal of a California law that permitted illegal immigrants to get driver's licenses. They took to the streets and boycotted schools and businesses statewide.
Crime in 2005  
Governor Arnold Schwarzenegger refused to block the execution of Stanley Tookie Williams. The governor did not believe the founder of the Crips found redemption on death row.
Business in 2005 
Adobe Systems, in San Jose, acquired Macromedia, in San Francisco, in a stock swap valued at some $3.4 billion.
Crime in 2007
Igor Olenicoff, billionaire real estate developer, pleaded guilty to lying on his tax returns. He paid $52 million in back taxes and penalties, one of the largest individual tax cases in Southern California.
Crime in 2007  
Police arrested Art Cheney, nicknamed "The Highway 101 Bandit," following his robbery of a Fairfield bank. He robbed at least 17 banks, including at least eight in the Bay Area near Highway 101. 
Protests in 2009       
Berkeley police arrested eight people after a crowd of angry protesters broke windows and threw burning torches at the campus residence of U.C. chancellor Robert Birgeneau.
Crime in 2010
Long Beach police officers shot Doug Zerby some dozen times as he manipulated a pistol grip water nozzle. Prosecutors said police acted lawfully in killing Zerby, who was drunk at the time. 
Protests in 2011      
Some 3,000 Occupy protesters shut down the Port of Oakland.
Crime in 2012      
Darcey Greenfield, former Los Angeles police officer, was arrested for swindling people out of some $3 million in a real estate investment scam.
December 13
Business in 1841
John Sutter purchased Fort Ross from the Russian American Fur Company for $30,000 on credit. He acquired materials and implements for Sutter's Fort, including a small brass field howitzer that became known as the "Sutter Gun".
Overland Journeys in 1844
The Stephens-Townsend-Murphy Party, ten families, reached Sutter's Fort. They left Council Bluffs, Iowa on May 22, 1844 and were the first wagon train to cross the Sierra Nevada. 
Overland Journeys in 1846
Patrick Breen, traveling with the Donner Party, wrote in his diary, "Snows faster than any previous day. Wind N.W. Stanton & Graves with several others making preparations to cross the Mountains on snow shoes. Snow 8 feet deep on the level. Dull."
Transportation in 1867
The Central Pacific Railroad construction reached the Nevada border. It started in Sacramento on January 8, 1863. 
Briones in 1889
Juana Briones de Miranda, born into an early California family, died in San Francisco at age 87. After leaving her soldier-husband, she became a pioneer settler of Yerba Buena, raised eight children, including an orphaned Indian girl. She farmed the area today called Washington Square.
Environment in 1944 
Los Angeles recorded a record low temperature, 28°F. The record high, 92°F, was in 1938.
Environment in 1967 
Snow fell in San Diego after temperatures plunged 19 degrees in eight hours.
Transportation in 1976  
The Golden Gate Bridge District expanded ferry service from San Francisco to Larkspur Landing.
Radio in 1983 
KYA-AM in San Francisco changed its call letters to KOIT. The station, which began in 1926, has had 14 owners and four different callsigns in 85 years.
Museums in 1997  
A ribbon-cutting ceremony opened the $1 billion Getty Center in Los Angeles, one of the largest arts centers in the United States.
Fires in 1997  
A Bayview-Hunters Point housing project fire, started by a cigarette, killed six people. The San Francisco Housing Authority was found negligent for not installing a smoke detector or fixing a faulty heater. It paid a $13.5 million judgement.
Religion in 2002  
Monsignor Ignatius Wang became an auxiliary bishop of the San Francisco Archdiocese, the first U.S. bishop of Asian ancestry.
Business in 2004  
Google, in Mountain View, announced plans to digitally scan book collections of five major libraries that agreed to permit access to books published before 1900.
Business in 2004  
Oracle Corp., in Redwood City, raised its takeover bid for rival PeopleSoft Inc. by 10 percent. The  $10.3 billion deal created the world's second largest maker of business applications software. 
Crime in 2008  
A woman in Richmond was jumped, taunted for being a lesbian, raped, and left naked outside an abandoned apartment building. Police arrested two men and two teens in January on suspicion of the gang-rape. 
Government in 2011  
Kamala Harris, Attorney General, announced a new unit devoted to prosecuting high-tech crimes. Each year over 1 million Californians were said to be victims of identity theft, with losses of over $46 million in 2010.
Government in 2012  
Walgreens Co. was ordered to pay $16.57 million to California government and environmental agencies to settle claims of dumping hazardous wastes.