May 22
Crime in 1856        
Charles Cora and James Casey were hanged by the San Francisco Committee of Vigilance. Cora killed a U.S. Marshal. Casey murdered San Francisco newspaper editor, James King of William.
Indians in 1856
Mendocino Indian Reservation was formed along the Mendocino coast. It became home to Yuki, Wappo, Salan Pomo, Southern Pomo and Whilkut people. Fort Bragg was established to maintain order, protect the Indians and their land from settlers. The reservation was dissolved in 1866 and opened for settlement in 1869.
War in 1873
Captain Jack, Modoc leader, surrendered at Infernal Caverns. This ended the Modoc War, the last Indian War in California which began in 1870. He led 200 men, women and children from the Klamath Reservation and returned to their ancestral homeland. Captain Jack was hanged. The others were sent to the Oklahoma Indian Territory and held prisoner until 1909.
Crime in 1908        
William Buwalda, U.S. Army Private, was found guilty and sentenced to five years in prison for applauding and shaking hands with anarchist Emma Goldman. 
Environment in 1915
Lassen Peak erupted. It rained volcanic ash as far away as 200 miles. Lassen Peak is the largest of more than 30 lava domes in the Lassen dome field.
Technology in 1973       
Robert Metcalf, at Xerox's Palo Alto Research Center (PARC), circulated a memo about his Ethernet ideas. He fixed this day as the birthdate of Ethernet.
San Francisco in 1985 
San Francisco Mayor Dianne Feinstein declared this day to be "James Bond Day" to honor the premier of "A View To A Kill" (1985). A third of the film was shot in the city.
Derek in 1998 
John Derek, film director, died in Santa Maria at age 71. His wives included Pati Behrs, Ursula Andress, Linda Evans and Mary Cathleen Collins, better known as Bo Derek.
Sports in 2006 
Braxton Bilbrey, age 7, swam from Alcatraz Island to San Francisco in 47 minutes.
Fires in 2008 
The Summit Fire began in the Santa Cruz mountains. It burned 4,270 acres and destroyed 31 residences before becoming fully contained after five days.
Crime in 2009 
Anthony Ramirez, age 23, was interrupted in an attempted robbery of a home in Pinole. He left his cell phone when he fled and was arrested following calls to himself to recover it.
Business in 2011 
eBay, headquartered in San Jose, said a bidder paid  $131,648 for a hat worn by Princess Beatrice to Prince Andew's royal wedding. The Philip Treacy creation sold to raise money for UNICEF and Children in crises.
Flight in 2012 
Space Exploration Technologies Corp., SpaceX, headquartered in Hawthorne, launched a private space capsule called Dragon on a history-making trip to the International Space Station.
May 23
Exploration in 1776
Juan Bautista de Anza's party of 12 reached La Natividad. Father Pedro Font kept a diary of their journey exploring north from Monterey and discovery of an inland route to the San Francisco Bay.
Los Angeles in 1835
Los Angeles became the capital of Alta California. Political struggles between people in the north and south of Mexican California resulted in the Mexican Congress declaring El Pueblo de Nuestra Señora de los Angeles de Porciuncula as the capital. But the honor was soon restored to Monterey.
Postcards in 1873 
Post cards were first sold in San Francisco.
Accidents in 1908
The Morrell Airship collapsed over Berkeley High School. It was the first U.S. airship disaster. C.A. Morrell built his 450-foot spacecraft in San Francisco but launched in Berkeley. Around 15,000 people watched it deflate and slowly descend from 300 feet. None of the 16 crew members were killed.
Business in 1956 
The World Trade Center opened in the San Francisco Ferry Building.
Sports in 1970 
The San Diego Padres beat the San Francisco Giants in 15 innings, 17-16.
Welch in 1971 
Lou Welch, Beat poet born in 1926, walked away from Gary Snider's home in the Sierra foothills and was never seen again.
Sports in 1991
The San Diego Sockers won the Major Indoor Soccer League championship. The team added this victory to championships in 1983, 1985, 1986, 1988, 1989, 1990, 1991 and 1992. They switched to the Continental Indoor Soccer League from 1993 to 1995. But after several ownership changes, the Sockers folded after the 1996 season.
Business in 1995 
Oracle Corp., in Redwood City, released the first version of the Java programming language.
Theater in 1996 
Joe Goode Performance Group celebrated its 10th anniversary in San Francisco. "The Maverick Strain," spoken word and dance, explored renegade impulses in American culture.
Crime in 1996 
Federal agents in Northern California arrested agents of China's two main government-owned arms companies on suspicion of smuggling 2,000 illegal automatic assault weapons into the U.S.
Government in 2006 
Hercules City Council voted unanimously to prevent Walmart from building a big box store near the city's San Francisco Bay waterfront.
Government in 2007 
California Energy Commission barred municipal utilities from signing new contracts with coal-fired power plants. Coal generated about 20% of the state's electricity.
Government in 2008 
Vallejo declared Chapter 9 bankruptcy as it faced a $16 million deficit with no money in reserve. It emerged from bankruptcy in 2011. Legal fees were $8 million.
Business in 2011 
Square, a San Francisco startup, unveiled a new payment system that undercut credit card processing fees. Its lower fees to small businesses made it easy for them to accept digital payments.
May 24
Exploration in 1770
Gaspar de Portolà reached Monterey Bay to establish a Spanish outpost. This was the first European land exploration of Alta California, which paved the way for colonization of the region.
Berkeley in 1866 
Berkeley was named for George Berkeley, the 18th century Anglo-Irish philosopher and poet who wrote, "westward the course of empire takes its way…"
Fires in 1932
Bodie, the gold mining camp ghost town east of the Sierra Nevada in Mono County, burned. The fire that started when a boy played with matches destroyed 95% of Bodie's buildings. Today it is a State Historic Park visited by around 200,000 people yearly.
Japanese American Internment in 1944
Shoichi James Okamoto was shot to death at Tule Lake Detention Camp. He drove a construction truck between the camp and a work site outside. A guard shot Okamoto when he refused to show an ID for permission to pass at the main gate. The guard was acquitted and fined $1 for "unauthorized use of government property" –a bullet.
Business in 1976 
California wines won a tasting event in France, beating several French classics for the first time. This began the modern California wine industry, valued at some $35 billion in 2012.
Crime in 1990 
A car carrying  Judi Bari and Darryl Cherney, Earth First! activists, exploded in Oakland. They were arrested in the hospital on charges of transporting a bomb but the charges were never filed. They sued the FBI and Oakland police for false arrest, illegal search and seizure and conspiracy to violate free-speech rights. Bari died in 1997 but a jury awarded her estate $2.9  and Cherney $1.5 million, after deciding the FBI framed them as eco-terrorists.
Business in 1999 
Enron Corp., in Houston, Texas, scheduled thousands of megawatts through the tiny Silver Peak transmission line in Southern California to raise energy prices 71%.
Accidents in 2008 
A tour helicopter crashed on Santa Catalina Island, killing three people and injuring three others.
Martin in 2008 
Dick Martin, comedian, died in Santa Monica at age 86. He was half of  "Rowan and Martin's Laugh-In" (1968-1973) that took television by storm. It made stars of Goldie Hawn and Lily Tomlin and popularized the phrase "Sock it to me!"
Moldaw in 2008 
Stuart Moldaw, founder of Ross Stores and philanthropist, died in Atherton at age 81. By 2007 Ross Stores were the country's second largest off-price retailer with annual sales of $6 billion.
Government in 2011 
San Francisco supervisors approved a $1.2 billion plan to replace Park Merced's 1,500 rent-controlled town homes with 7,200 units over the next 20-30 years.
Crime in 2013 
Eduardo Arellano Felix, age 56, of the Tijuana drug cartel, pleaded guilty in San Diego to helping ship hundreds millions of dollars from the U.S. 
May 25
War in 1898 
The Philippine Expeditionary Force, Eighth Army Corps, sailed from San Francisco. It reached Cavite, Philippine Islands on June 1.
Government in 1907
President Theodore Roosevelt established the Inyo National Forest near Bishop. It is home to Mt. Whitney, the highest peak in the continental U.S. and Methuselah, the world's oldest tree, which grows in the Ancient Bristlecone Pine forest atop the White Mountains.
Movies in 1932
Goofy, originally called Dippy Dawg, debuted in Walt Disney's "Mickey's Revue."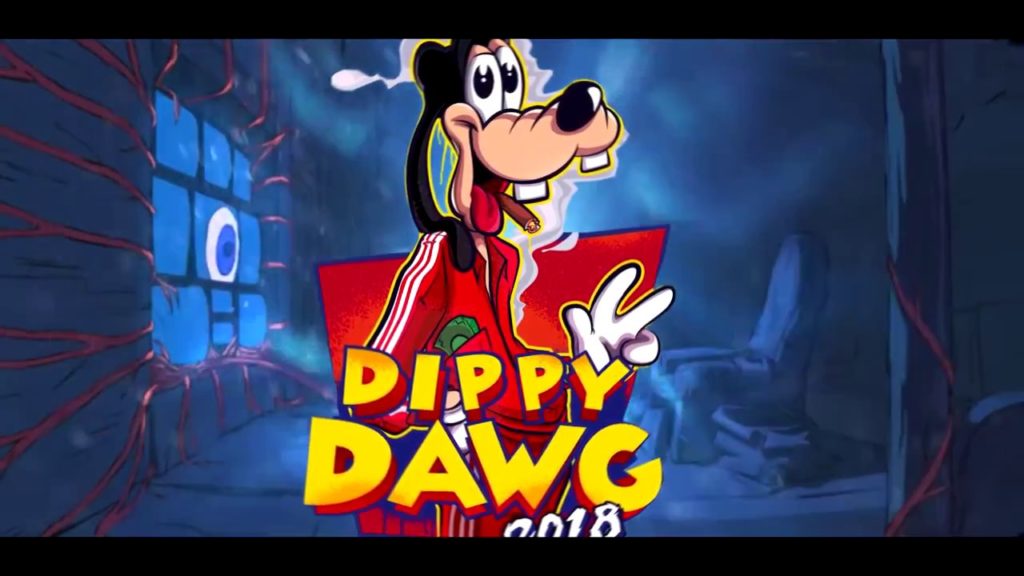 Television in 1948 
San Francisco received its first telecast. Clarence Wolfe Jr. operated W6JDI-TV, an amateur station in Burlingame. He broadcast a still image of a woman, later dubbed Gweldolyn, using home-built and Army Surplus equipment. 
Sports in 1970 
The Indiana Pacers beat the Los Angeles Stars in the third ABA Championship, 4-2.
Greenbush in 1970 
Lindsay and Sidney Greenbush, identical twin actresses, were born in Hollywood. Under the credit "Lindsay Sidney Greenbush," they played the character of Carrie Ingalls on "Little House on the Prairie" (1974 to 1982). 
Sports in 1975
The Golden State Warriors swept the Washington Bullets in the twenty-ninth NBA Championship, 4-0.
Movies in 1977 
"Star Wars," re-titled "Star Wars Episode IV: A New Hope" premiered in theaters, inspiring the Jediism religion and Geek Pride Day holiday. The original Star Wars trilogy is considered one of the best film trilogies in history. It was produced at Skywalker Ranch in Marin County. 
Movies in 1983 
"Return of the Jedi," later called "Star Wars Episode VI: Return of the Jedi) produced by George Lucas debuted in theaters. It was produced at Skywalker Ranch in Marin County. 
Business in 2001 
PG&E filed for permission to pay an additional $17.5 million to managers that guided the company to bankruptcy.
May 26
Politics in 1837
Don Juan Bandini lead southern forces from San Diego and seized Los Angeles. Political loyalties in Alta California produced power struggles between northern and southern Californios partly related to loyalties to Mexico.
Theater in 1853
Lola Montez debuted in San Francisco. The Irish dancer-actress who branded herself as a "Spanish dancer" was notorious for performing an exotic Spider Dance. While living in Nevada City, she mentored an aspiring young entertainer who became equally famous, Lotta Crabtree.
San Francisco in 1898 
San Francisco approved a City Charter that  allowed it to own utilities.
San Francisco in 1958
San Francisco's Union Square became a state historical landmark. It was named for pro-Union rallies held there on the eve of the Civil War.
Crime in 1971 
Juan Corona, the 37-year-old farm labor contractor from Yuba City, was arrested for 25 murders. He was convicted and sentenced to life in prison.
Sports in 1993 
Carlos Martinez, of the Cleveland Indians, hit a long fly ball that bounced off Oakland A's Jose Canseco's head and went over fence for a home run.
Business in 1997    
Hearst Corp. announced plans to development some 400 of its 83,000 acres along the San Simeon-Cambria coastline. Environmentalists opposed them.
Velzy in 2005    
Dale "Hawk" Velzy, pioneer surfboard maker, died in Mission Viejo at age 75, He opened the first professional surf shop in Manhattan Beach in 1950 and  owned five retail shops and three production facilities in California and Hawaii by 1960. Velzy helped popularize surfing movies by funding "Slippery When Wet" (1957).
Government in 2006  
Governor Arnold Schwarzenegger signed legislation making California the first state to adopt comprehensive controls on fish farming.
Coben in 2006  
Cy Coben, song writer, died in Atherton at age 87. His songs included "My Little Cousin" for Benny Goodman and Peggy Lee (1942) and "Red Hot Women and Ice Cold Beer" sing by New Riders of the Purple Sage (1977).
Hagen in 2008
Earle Hagen, composer, died in Rancho Mirage at age 88. He co-wrote the jazz classic "Harlem Nocturne" (1939) and themes for "The Andy Griffith Show" (1960-1968) "I Spy" (1965-1968) and "The Mod Squad" (1968-1973).
Pollack in 2008    
Sydney Pollack, actor and director, died in Los Angeles at age 73. His films included "They Shoot Horses, Don't They?" (1970), "Out of Africa" (1986) and "Tootsie" (1982).
LGBT in 2009      
California Supreme Court ruled 6-1 to uphold proposition 8, the November initiative that changed the state constitution to define marriage as the union of a man and a woman. The court said same-sex couple married before November 4 remained legally married.
May 27 
Exploration in 1769
Gaspar de Portolà's expedition camped at Batequitos. The name means small watering hole in the Cahita language.
Smith in 1831
Jedediah Smith died. Hunter, fur trader and trail blazer, he was the first white man to travel overland from Salt Lake to the Colorado River and across the Mojave Desert to California. While leading supply wagons on the Santa Fe Trail, he left to scout for water and was never seen again. 
Post Offices in 1853
Angels Camp post office opened. The town also known as City of Angels,  Angels City, Carson's Creek and Clearlake is in Calaveras County. It's where Mark Twain wrote The Celebrated Jumping Frog of Calaveras County and Other Sketches (1867).
Communication in 1854 
The marine telegraph at Fort Point was completed. Its pole had two arms that could be arranged to identify different types of ships were entering the Bay, like a steamer or a sail boat.
Duncan in 1877 
Isadora Duncan, free spirited modern dancer, was born San Francisco. Duncan was celebrated  throughout Europe after being exiled from the U.S. for her pro-Soviet sympathies.
Public Health in 1907 
Bubonic plague broke out in San Francisco. A sailor was diagnosed with the disease, which had been limited to Chinatown, and it soon spread through the city.The Board of Health quarantined  Chinatown for a year.
Movies in 1933
The Walt Disney Company released the "Three Little Pigs" with its hit song "Who's Afraid of the Big Bad Wolf?" It is one of the 50 greatest cartoons of all time.
Bridges in 1937
President Franklin Roosevelt officially opened the Golden Gate Bridge by pushing a button to signal the start of vehicle traffic.
War in 1942
Tule Lake Detention Camp opened. This detention camp was part of the mass incarceration of over 110,000 Californians of Japanese ancestry during World War II.
Museums in 1951
The Maritime Museum opened at Aquatic Park in San Francisco. The park includes a fleet of historic vessels, visitor center, museum, library/research facility and hosts many living history events.
Sports in 1971
UCLA won the NCAA basketball championship. It was the era coach John Wooden made famous by winning 620 games in 27 seasons, 10 NCAA titles during his last 12 seasons, including seven in a row from 1967 to 1973. Wooden teams had four perfect 30–0 seasons. 
May 28
Education in 1861
The California State Teachers' Institute and Educational Convention met in San Francisco.
Transportation in 1872
The Central Pacific Railroad completed nine miles of track from Herndon, on the San Joaquin River, to Fresno.
Environment in 1892
Sierra Club was established in a meeting at Warren Olney's law office in San Francisco. Today it is one of the oldest, largest, most influential environmental organizations in the world.
Labor in 1934    
Some 1,000 longshoremen clashed with police in San Francisco on the 20th day of the West Coast Waterfront Strike. Alphonse Metzgar was shot in the back with buckshot.
Accidents in 1945  
When a Helldiver aircraft engine failed, the pilot ditched the plane in a San Diego reservoir. In 2009 a fisherman spotted the plane and set in process plans to retrieve it.
Race relations in 1961    
Willie Brown, a 27-year-old lawyer who later was elected mayor of San Francisco and Speaker of the California State Assembly, charged a real estate salesmen with refusing to help him buy a home in the Forest Knolls neighborhood of San Francisco.
Sports in 1968
Major League Baseball granted a franchise to the San Diego Padres. They adopted their name from the Pacific Coast League team, which played there since 1936.
Sports in 1980 
Two Oakland A's stole home in the first inning in an Oakland win over the Kansas City Royals: 6–3. Dwayne Murphy and Rickey Henderson tied a major league record by both stealing home in the first inning.
Science in 1998    
Susan Terebey, astronomer at C.S.U. Los Angeles, announced photographing what may be a planet in the constellation Taurus, some 450 light years from Earth. 
Crime in 2002  
California state officials fined two Los Angeles pharmacists $88.7 million for filing some 3,500 illegal online prescriptions.
Sports in 2006    
Barry Bonds, San Francisco Giants outfielder, hit his 715th home run, passing Babe Ruth's record of 714 and approaching Hank Aaron's 755 record.
Zoos in 2009  
San Francisco Zoo agreed to pay $900,000 to Amritpal and Kulbir Dhaliwal, brothers, who survived an attack by an escaped tiger in 2007.
Crime in 2013  
Walmart agreed to pay $82 million after pleading guilty to criminal charges that it improperly dumped hazardous waste at stores across California.
May 29
Newspapers in 1848    
The Californian reported that everybody was suffering from gold fever and the newspaper was being suspended because its staff was leaving for the gold fields.
Newspapers in 1851
The Herald was first published in San Diego. It was four pages long with four columns to the page. There were 112 advertisements; 91 from San Francisco and 21 from San Diego businesses.
Parks in 1911    
The Chutes, a San Francisco amusement park, burned. All the animals in the "Happy Family House" and donkeys and ponies in the stable were killed. 
Parks in 1935    
California Pacific Exposition opened in San Diego's Balboa Park on the site of the Panama-California Exposition (1915). It featured hundreds of exhibits on history, arts, horticulture, ethnic cultures, science and industry.
Barrymore in 1942    
John Barrymore, legendary stage, screen and radio actor, died in Hollywood at age 60. He was part of a great theatrical family and Drew Barrymore's grandfather.
Elfman in 1953  
Danny Elfman, composer and musician, was born in Los Angeles. After leading Oingo Boingo (1976-1995) he wrote music for television and film, including themes for "The Simpsons" (1989) and "Batman" (1989) and many Tim Burton films.
Whale in 1957    
James Whale, actor and director, died in Los Angeles at age 67. He is best known for directing four classic horror films: "Frankenstein" (1931), "The Old Dark House" (1932), "The Invisible Man" (1933) and "Bride of Frankenstein" (1935).
Government in 1973 
Tom Bradley, grandson of a slave, was elected the first black mayor of Los Angeles. LA hosted the 1984 Summer Olympic Games and passed Chicago to become the second most populous city in the U.S. during his tenure.
Pickford in 1979  
Mary Pickford, silent film star and co-founder of United Artists, died in Santa Monica at age 88. Nicknamed "America's Sweetheart," she was one of the great actors of her time. 
Cipollina in 1989    
John Cipollina, founder and lead guitarist with Quicksilver Messenger Service, died in San Francisco at age 45. He was one of the fathers of the San Francisco psychedelic rock sound.
Labor in 1996    
The United Farm Workers signed a contract with a major lettuce producer. The hourly wage of $6.62 for field workers would increase to $7.23 over five years.
Business in 2001    
Intel unveiled a new 64-bit processor called Itanium. A second generation of the chip, code-named McKinley, was planned for 2002. 
Crime in 2008  
San Jose police said some 80 people had $45,000 drained from their bank accounts after thieves pulled debit card data from an gas station. Similar thefts had also been reported in Los Altos and southern California.
Korman in 2008    
Harvey Korman, comedian, died in Los Angeles at age 71. He won four Emmys for his outrageously funny contributions to "The Carol Burnett Show" (1967-1978) and played a hilarious conniving politician in "Blazing Saddles" (1974).
Crime in 2009    
Phil Spector, 69-year-old former music producer, was sentenced in Los Angeles to 10 years to life in prison for the 2003 murder of actress Lana Clarkson.
Science in 2009    
Lawrence Livermore National Laboratory, at U.C. Berkeley, dedicated a new National Ignition Facility. It was designed to create conditions like those found in stars and in the explosions of hydrogen bombs. The project was over five years behind schedule and costs to date reached $4 billion, almost four times the original estimate.
Music in 2010  
A rave at the Cow Palace in Daly City left two people dead due to drug use. The event drew some 16,500 attendees who paid about $85 each at the door.
Hopper in 2010    
Dennis Hopper, film star, died in Venice at age 74. He brought counterculture to Hollywood with "Easy Rider" (1969). His career included parts in "Rebel Without a Cause" (1955), "Apocalypse Now" (1979) and "Blue Velvet" (1986).
Flight in 2012 
Space Exploration Technologies Corp., SpaceX, headquartered in Hawthorne, launched a private space capsule called Dragon on a history-making trip to the International Space Station.
Education in 2013    
Coursera, a Mountain View online learning start up, said it formed partnerships with 10 public universities and university systems to develop courses that can be taken for credit either online or in a blended classroom-online environment.