October 2
Exploration in 1816
A scientist aboard the Russian expedition ship, Rurik, gave the California poppy its latin name Eschscholzia californica. Today it is the state flower.

Ranchos in 1834
Rancho Corte de Madera de Presidio was deeded. This place in Marin County, where wood was cut to build the San Francisco presidio in the 1700s, today is bisected by Highway 101.
San Francisco in 1875
The Palace Hotel opened in San Francisco. It was the most modern, luxurious hotel in the West, with elevators and private bathrooms. 
Crime in 1878
Charles Bowles, English born gentleman bandit known as Black Bart, left poems at the scene of his crimes. He held up Wells Fargo stage coaches 28 times. The 7th took place 12 miles from Ukiah in Mendocino County.

San Diego in 1916 
San Diego Zoo was founded in Balboa Park. Today it is home to some 3,700 animals of more than 650 species and subspecies. It pioneered open-air, cageless exhibits that re-create natural animal habitats and is one of the few zoos in the world that houses the giant panda.
Literature in 1950
Peanuts by Charles Schulz, of Santa Rosa, was first published. The strip is the most popular and influential in the history of the comic strip, with 17,897 strips published in all. It is "arguably the longest story ever told by one human being."
Sports in 1962
The San Francisco Giants beat the Los Angeles Dodgers in a 4 hours and 18 minutes playoff game, 8-7. That victory earned the Giants a first shot at the World Series since moving to San Francisco from New York in 1958.
Sports in 1963
Sandy Koufax, Los Angeles Dodgers pitcher, struck out a record 15 New York Yankees in the World Series.
Sports in 1965
The Los Angeles Dodgers beat the Atlanta Braves to win the National League pennant.
Sports in 1966 
Sandy Koufax, Los Angeles Dodgers pitcher, won a third pennant in four years, including a shutout in game 5.
Parks in 1968
President Lyndon Johnson established the Redwood National Park in northern California, just south of the Oregon border. It covers 106,000 acres and is home to the tallest trees on earth. It also protects prairies, oak woodlands, wild rivers and nearly 40 miles of coastline.
Sports in 1983 
Kathy Postlewait won the Ladies Professional Golf Association San Jose Golf Classic. She won four times on the LPGA Tour between 1983 and 1989.
Hudson in 1985
Rock Hudson, film star, died in Beverly Hills at age 60. He was one of the most famous leading men in the 1950s and 1960s, especially in romantic comedies with Doris Day.
Autry in 1998
Gene Autry, singer, movie and television actor, businessman and patron of the arts, died in Studio City at age 91. His singing cowboy movies were the first to popularize country music to a national audience. Autry bought a television station, radio stations and the Los Angeles/California/Anaheim Angels (1961 to 1997) and founded The Autry National Center in Los Angeles for his collection of Western art.
San Francisco in 2004 
Love Parade, an electronic dance music festival and parade which originated in Berlin (1989), came to San Francisco for its first annual bash. The event later known as LovEvolution continued until 2009.
Crime in 2011
Gunmen in San Leandro opened fire on a group of people leaving an unlicensed warehouse party, killing three young people and wounding three others.
Crime in 2013 
FBI agents in San Francisco arrested Ross William Ulbricht, age 29, at the Glen Park Library and accused him of being the "Dread Prince Roberts," mastermind behind an online drug marketplace known as Silk Road.
October 3
Exploration in 1775
Juan Francisco de la Bodega y Quadra, Spanish naval officer, anchored in and named Bodega Bay but was in nearby Tomales Bay. His mission was to locate Russian settlements and formally claim the Pacific Northwest for Spain.
War in 1873
Kintpuash, known as Captain Jack, and three warriors were hanged at Fort Klamath. This ended the last war against native people in California. Captain Jack led some 150 Modocs from the Klamath Reservation to return to their ancestral homelands near Tule Lake. For months 52 warriors held off U.S. Army forces sent against them.
Crime in 1878
Charles Bowles, English born gentleman bandit known as Black Bart, left poems at the scene of his crimes. He held up Wells Fargo stage coaches 28 times.The 8th took place 10 miles from Potter Valley in Mendocino County.
Fires in 1933
The Griffith Park Fire began in Los Angeles. Between 29 and 52 untrained volunteers died fighting the blaze, the deadliest in Los Angeles history.
Government in 1957
California State Superior Court ruled that Allen Ginsberg's Howl and Other Poems was not obscene.
Business in 1960 
San Francisco's White House department store began to accept BankAmericard credit cards.
Crime in 1995
O. J. Simpson was acquitted of murdering Nicole Brown Simpson and Ronald Goldman in Los Angeles.
Protests in 1997 
Two environmental protesters in Humboldt County attached themselves to Pacific Lumber Company bulldozers. Sheriff's deputies used cotton swabs and Q-tips to apply pepper spray directly to the protesters' eyes .
Business in 2001
Apple, headquartered in Cupertino, introduced the iPod. The MP3 music player stored up to 1,000 CD-quality songs in a 6.5 ounce design that fit in a pocket. It cost $399.
Leigh in 2004 
Jeanette Morrison, the actress known as Janet Leigh, died in Beverly Hills at age 67. She is best known for her role in Alfred Hitchcock's "Psycho" (1960). 
Sports in 2010
The San Francisco Giants clinched a National League title with a win over the San Diego Padres, 3-0.
Business in 2011
Yahoo!, in Sunnyvale, partnered with ABC News to launch an digital news service to deliver content to more than 100 million U.S. users each month.
Business in 2011
Hewlett-Packard, in Palo Alto, announced purchase of Autonomy, a British software firm, for $10.3 billion. In 2012 HP said it was reducing the value of Autonomy by $8.8 billion due to some $5 billion in accounting improprieties.
October 4
Exploration in 1826
Jedediah Smith reached the Colorado River on his journey from Salt Lake, across the Mojave Desert to California. Smith, the first white man to make this journey, was a hunter, trapper, fur trader, trailblazer, author and cartographer. He reached San Gabriel Mission on November 27, 1826.
San Francisco in 1851
The third Jenny Lind Theater opened on San Francisco's Portsmouth Square. It was built on the site of two previous theaters which burned in 1851. In 1852 the city bought the building for $200,000 for a city hall. Today it is state landmark No. 192.
Kamehameha in 1860
Prince Kamehameha, of Hawaii, reached San Francisco on a holiday and to study agriculture. The full name of the future king was Alekanetero ʻIolani Kalanikualiholiho Maka o ʻIouli Kūnuiākea o Kūkāʻilimoku.
Education in 1880
University of California, now known as University of Southern California, was founded in Los Angeles. Tuition was $15. There were 53 students and 10 teachers. Today, USC is home to more than 33,000 students and nearly 3,200 full-time faculty,
San Francisco in 1916 
Elegant street lamps on a section of San Francisco's Market Street, known as the "Path of Gold," were lit.
Labor in 1916
The California State Federation of Labor upheld its policy of banning Japanese workers from joining labor unions.
Sports in 1959
In the first World Series game played west of St Louis, the Los Angeles Dodgers beat the Chicago White Sox, 4-2, and set a World Series attendance record at 92,394.
Crime in 1961
Comedian Lenny Bruce was arrested in San Francisco on charges of using lewd and obscene language in his act at the Jazz Workshop in North Beach. Bail was set at $367.50.
San Francisco in 1964
The San Francisco Fire Department Museum opened.
Joplin in 1970
Janis Joplin, singer-songwriter, was found dead in a Hollywood motel of a drug overdose at age 27. She was the lead singer of the San Francisco psychedelic acid-rock band Big Brother and the Holding Company. Her songs included Down on Me (1967) and Piece of My Heart (1969).
Business in 1977
Pier 39, a shopping center and popular tourist attraction, opened on a former cargo pier in San Francisco. It is also known for a colony of California sea lions.
Business in 2005
Google, in Mountain View, and Sun Microsystems, in Santa Clara, announced an alliance to promote each others products.
Berkeley in 2006
A 2,262-acre Eastshore State Park was dedicated in Berkeley. The 8.5 mile strip runs north along the East Bay waterfront from the Bay Bridge to Oakland, Emeryville, Berkeley, Albany and Richmond.
Business in 2011
Apple Inc., in Cupertino, unveiled a faster, more powerful iPhone; the iPhone 4S. It was Apple's first major product event without Steve Jobs presiding.
Business in 2011
Apple Inc., in Cupertino, rejected an offer from Samsung Electronics Co., headquartered in South Korea, to settle their tablet computer dispute in Australia. 
October 5
Exploration in 1542
Juan Rodríguez Cabrillo reached Catalina Island. The Portuegese explorer, sailing under the Spanish flag, was the first European to navigate and chart California's coast.
Ranchos in 1842
Rancho Cienaga de los Paicines, a 8,918-acre land grant, was deeded. This working cattle ranch near Merced is still in operation after more than 170 years.
Overland Journeys in 1846
When animals pulling the Reed and Graves wagons up a sandy hill become tangled, their drivers started fighting. James Reed tried to break it up but the Graves' driver whipped him. Reed stabbed the driver, killing him. Reed was banished. He reached Sutter's Fort and tried to return to his family and others with provisions. But deep snow stopped him.

Anaheim in 1857
The City of Anaheim in Orange County was founded by 50 German-Americans from San Francisco. After traveling the state looking for a suitable area to grow grapes, they bought land from Rancho San Juan Cajon de Santa Ana for $2 per acre.
Labor in 1945
A six-month strike by Hollywood set decorators turned into a bloody riot at Warner Brothers' studios. They called it Hollywood Black Friday.
Anaheim in 1955
Disneyland Hotel opened in Anaheim. Disneyland then was in a remote area and Walt Disney wanted a hotel for visitors to stay overnight.
Television in 1964
KIXE-TV channel began broadcasting in Chico. In 1967 the station moved to Redding and began broadcasting in color in 1971.
Television in 1968
KPLM-TV channel 42 in Palm Springs began broadcasting. It was the first in the area but had competition from KMIR within weeks. KPLM became KESQ in 1980.
Grandma Prisbrey in 1988
Grandma Prisbrey, born Thresie Luella Schaefer, died. She built Bottle Village in Simi Valley with three bottle structures to house her collection of 17,000 pencils. It was named a California State Historical Landmark in 1981 and added to the National Register of Historic Places in 1996.
Sports in 1991
Fresno State tied the NCAA College Football record with 49 points in a quarter, defeating New Mexico, 94-17.
Sports in 1991
The San Jose Sharks hockey team opened at the Cow Palace in Daly City while they waited for an arena to be built in San Jose.
Sports in 2001
Barry Bonds, San Francisco Giants, hit his 71st and 72nd home runs, breaking Mark McGwire's record of 70, at Pacific Bell Park. The Los Angeles Dodgers won, 11-10.
Labor in 2004
Supermarket janitors in California won a $22.4 million settlement in a class-action suit against 3 grocery chains and a janitorial contractor over failure to pay overtime.
Business in 2004
The first Web 2.0 Conference opened for a 3-day session in San Francisco. The annual summit continued until 2011.
Dangerfield in 2004 
Rodney Dangerfield, comedian and film actor, died in Westwood at age 82. He was best known for his line, "I don't get no respect."
Government in 2006 
A California state appeals court ruled 2-1 that gays and lesbians have no constitutional right to marry in California. Same-sex marriage became legal in  California on June 16, 2008.

Education in 2010
San Francisco unveiled its Kindergarten to College program, the nation's first city-bankrolled college savings plan.
Jobs in 2011
Steve Jobs, mastermind behind Apple, Inc., died in Palo Alto at age 56. Millions of people worldwide mourned the genius whose genius transformed their lives in big and small ways.
October 6
Gold Rush in 1848
S.S. California set sail from New York for San Francisco, which she reached on February 28, 1849. The crew abandoned the ship for the gold fields and the ship was not able to sail again for 2 months.

Post offices in 1904
Meyers post office opened. Formerly known as Yanks, Yank's Station, and Tahoe Paradise, this community south of Lake Tahoe was originally a stagecoach stop, trading post and Pony Express station.
Post offices in 1924
Pacific Palisades post office opened. This wealthy coastal enclave west of Los Angeles is near Brentwood, Mailbu, and Topanga.
Television in 1948
KHJ-TV channel 9 in Los Angeles began broadcasting.
Sports in 1963
The Los Angeles Dodgers swept the two-time defending champions, New York Yankees, in the 60th World Series.
Government in 1966
LSD, the psychedelic drug, was declared illegal in California, the first state to do so. 
San Francisco in 1967
Haight-Ashbury hippies threw a funeral to mark the end of the Summer of Love.
Sports in 1988 
The Oakland A's swept the Boston Red Sox for the American League Championship, 4-0.
Labor in 2002
Some 200 cargo ships carrying food, equipment and retail goods sat idle along the U.S. West Coast for four days, the longest work stoppage in the region in 30 years.
Crime in 2006
The homicide rate in Oakland hit 119 for the year, a 10-year high. Some 90 people were killed in 2013.
Philanthropy in 2008 
Lorry Lokey, philanthropist, pledged $75 million to the Stanford University School of Medicine for a stem cell research center. In 2007 he pledged some $33 million.
Business in 2008
Mother's Cookies, an Oakland bakery for 92 years, filed for bankruptcy. It was founded in 1914 when Woodrow Wilson declared that Mother's Day would be a national holiday.
Science in 2009
NASA's Jet Propulsion Laboratory, in Pasadena, announced the Spitzer Space Telescope discovered the biggest ring around Saturn.
Business in 2010
Logitech, in Newark, introduced Revue for Google's new TV service. It let users access websites, Internet video, digital pictures and music from their televisions. 
Business in 2010
Cisco,in San Jose, introduced Cisco Umi for video chats on home TVs. The service required a $24.99 monthly fee.
San Francisco in 2010
San Francisco unveiled new equipment for luxury liners to use the city's power grid. It was part of an effort to cut diesel emissions along the waterfront.
October 7
Ranchos in 1837
Rancho Bolsa de los Escarpines was deeded. This Monterey County rancho was near modern Gavalan.
Overland Trail in 1846
To lighten his wagon, Louis Keseberg put elderly Mr. Hardkoop out, who was last seen sitting by the road. Keseberg survived the Donner Party tragedy by cannibalism.
Literature in 1955
Allen Ginsberg performed his poem "Howl" for the first time at Six Gallery in San Francisco.
Sports in 1978
The Los Angeles Dodgers won the National League Championship on their way to defeating the New York Yankees, defending champions for the past two seasons, in the World Series.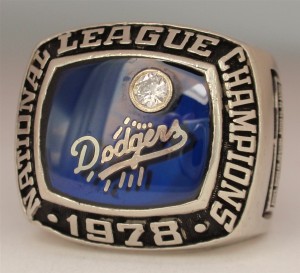 Sports in 1989
Rickey Henderson, Oakland A's outfielder, stole a record eight bases in five games of a play-off series.
Fires in 1996
A fire in Monterey County that burned 25,000 acres was started by Jeffrey Alan Avila. He tried to make money by leasing fire-fighting equipment to the U.S. Forest Service.
Government in 2003
In California's first gubernatorial recall election, voters rejected Governor Gray Davis and elected Arnold Schwarzenegger.
Government in 2008
California State Controller John Chiang warned that revenues and cash flows were deteriorating. The state was already short $1.1 billion, three months into the fiscal year.
Oakland in 2009
Oakland City Council approved a BART plan to build a 3.2 mile extension to the Oakland airport.
San Francisco in 2012      
Several major events concurred in San Francisco. Hardly Strictly Bluegrass Festival ended in Golden Gate Park. Fleet Week closed with a Blue Angels show. The America's Cup World Series raced on the Bay. Castro Street Fair blended with the Italian Heritage Parade on Market Street.
October 8
Exploration in 1769
Gaspar de Portolá camped at Rio de Pajaro, a place his soldiers named because they saw a large stuffed bird that looked like an eagle, set upon the riverbank. Portola wrote in his diary, "We proceeded for four hours, constantly avoiding the marshes and swamps. Here there was an Indian village, according to the report of the pioneers; but, when the entire expedition reached the place, the inhabitants fled."
War in 1846
The Battle of the Old Woman's Gun was fought at Dominguez Rancho, near Los Angeles. The Californios held off the American invaders with an old brass cannon they buried in Inocencia Reyes' garden. They dug it up and mounted it on a 2-wheel carriage.

Communication in 1860
A San Francisco to Los Angeles telegraph line was completed. This became the first modern long-distance communication link in the West.
Environment in 1865
A 6.5 magnitude earthquake, centered in the Santa Cruz Mountains, caused severe damage as far away as San Francisco, San Jose and Santa Cruz, where every brick building was wrecked. Property loss was estimated at $500,000.
Crime in 1881
Charles Bowles, English born poet bandit known as Black Bart, held up Wells Fargo Stagecoaches 28 times. The 17th took place at night 14 miles from Redding in Shasta County.
Sports in 1959
The Los Angeles Dodgers beat the Chicago White Sox, 4-2, in the 56th World Series.
Scott in 2009     
Dr. Robert Scott, AIDS specialist, died in Oakland at age 65. He founded the AIDS Project of the East Bay (1983) and later treated AIDS patients in Zimbabwe.
Government in 2011  
Governor Jerry Brown signed a bill giving illegal immigrant college students access to state-funded financial aid, part of the legislation known as the Dream Act.
Williams in 2011  
Roger Williams, pianist and composer, died in Encino at age 87. His "Autumn Leaves" (1955) was the only piano instrumental to reach No.1 on the billboard pop charts. His other hits included "Born Free" (1966) and "The Impossible Dream" (1968).
Contests in 2012  
Thad Starr won the 39th Giant Pumpkin Contest in Half Moon Bay with a 1,775 gourd, a local record. The world record was set in Massachusetts by a 2,009-pound specimen.
October 9
Exploration in 1542
Juan Rodriguez Cabrillo anchored in Santa Monica Bay. The Portuguese explorer, sailing under the Spanish flag, was the first European to navigate and chart California's coast.

Missions in 1776
Father Francisco Palóu dedicated Mission San Francisco de Asís. The 6th of 21 missions, nicknamed Mission Dolores, was first built with logs and thatch.
Missions in 1791
Father Fermín Francisco de Lasuén dedicated Mission Nuestra Senora de la Soledad. The 13th of 21 missions, near modern Soledad, was established to convert Ohlone, Esselen, and Yokut people living in the area to Catholicism. By 1803, 627 Indians lived at Mission Soledad. Today the ruins have been restored. 
Electricity in 1936
The Hoover Dam on the Colorado River began transmitting electricity to Los Angeles, 266 miles away. It generates 4.2 million megawatt-hours of electricity yearly for Nevada, Arizona and Southern California.
Television in 1967
KGSC-TV channel 36, in San Jose, began broadcasting. It is currently the longest continuously operating commercial UHF television station in the Bay Area. Today it is KICU-TV.
Sports in 1988
Dennis Eckersley, Oakland A's, was the first pitcher to save all 4 games in a championship series.
Sports in 1989
In the first NFL game coached by a black man, Art Shell led the Los Angeles Raiders to beat the New York Jets, 14-7.
Labor in 2002     
West Coast longshoremen returned to work at ports crammed with cargo after an 11-day lockout that ended only after President George W. Bush intervened.
Sports in 2005   
Tiger Woods won the American Express Championship at San Francisco's Harding Park on a second sudden death hole, beating John Daly.
Nye in 2005     
Louis Nye, comic actor, died in Los Angeles at age 92. He was part of the Golden Age of Television (1950s-1960s), with Lucille Ball, Bob Hope, Jack Lemmon among others. Nye also voice acted in animated films, like "Inspector Gadget" (1999). 
Business in 2006
Google Inc., in Mountain View, agreed to acquire YouTube Inc., a video-sharing site, for $1.65 billion in stock.
Business in 2008     
Wells Fargo & Co., in San Francisco, proceeded with plans to acquire Wachovia. Citigroup said it would not pursue additional legal actions to stop the takeover and the Federal Reserve approved the acquisition on October 12.