October 18
Exploration in 1542
Juan Rodríguez Cabrillo, Portugese explorer for Spain, faced storms at the Santa Barbara headlands that divide Northern and Southern California. In 1602, Sebastián Vizcaíno named it Punta de la Limpia Concepción. A lighthouse built there was one of the first on the California coast. Today it's listed on the National Register of Historic Places. 
Exploration in 1769
Explorer Gaspar de Portola camped on the banks of the San Lorenzo River, erected a wooden cross and named the spot Santa Cruz. He was traveling with Father Crespí, 63 leather-jacket soldiers and a 100 mules loaded with provisions, searching for Monterey Bay. They missed their mark and found San Francisco Bay.
Ranchos in 1841
Rancho de la Punta de Quintin, a 8,877-acre Mexican land grant, was deeded. It included where San Quentin Prison stands today in Marin County.
Overland Journeys in 1841
The Bartleson-Bidwell Party reached the Sierra summit and would be the first wagon train to reach California. The 32 people and 9 wagons started at Sapling Grove, Missouri and headed for John Marsh's Rancho Los Meganos near Mount Diablo in today's Contra Costa County.
Theater in 1849
Eagle Theater opened in Sacramento with a show called "The Bandit Chief." The theater was destroyed in a flood some four months later.
Admission Day in 1850
Admission Day was celebrated. California legally became a state on September 9, 1850 but it took 38 days for the news to reach California.
Telegraph in 1861
A transcontinental telegraph construction crew reached Salt Lake City, Utah. The first electronic coast-to-coast communication link, completed five days later, ended of the Pony Express.
Science in 1955
U.C. Berkeley physicists Emilio Segrè and Owen Chamberlain discovered the anti-proton, for which they won the Nobel Prize in Physics (1959).
Movies in 1967
Walt Disney released "The Jungle Book," the 19th Walt Disney Animated Classic. It grossed some $73 million in the U.S. in its first release and as much from two re-releases. After the film's success, Disney released a live-action remake and a theatrical sequel, "The Jungle Book 2." 
Efron in 1987
Zachary David Alexander, film actor, known as Zac Efron, was born in San Luis Obispo.

Labor in 1997
A 10-day strike continued at the Foster Farms chicken slaughterhouse in Livingston. The plant was the largest in the world and some 2,000 workers refused to accept a pay hike and doubled health insurance costs.
Crime in 2005
A U.S. District Court in San Francisco sentenced Victor Conte, founder of BALCO lab in Burlingame, to federal prison and house arrest for conspiracy to distribute steroids to professional athletes.
Crime in 2007
Rene Medina, of Atherton and owner of Lucky Chances Casino in Colma, pleaded guilty to evading $591,000 in income taxes. He was sentenced to federal prison.
Public art in 2008
U.C. Berkeley dedicated the sculpture "Berkeley Big People" by Emeryville artist Scott Donohue. It was erected just off I-80 at a cost of $196,000.
Business in 2010
Crystal Cathedral in Garden Grove, birthplace of the televangelist show "Hour of Power," filed for bankruptcy after struggling with a debt in excess of $43 million.
October 19
War in 1842
U.S. Naval Commodore Jones, acting on rumors of war with Mexico, captured Monterey, the capital of Alta California.  He apologized and left the next day when he learned war was not declared.
Post offices in 1856
Yankee Hill post office opened.
The community settled by Chilean and Spanish miners, previously known as Rich Gulch and Spanishtown, is near Paradise.
Bridges in 1968
The Golden Gate Bridge became the first major bridge in the world to offer one-way toll collection when it began to charge tolls only for cars entering San Francisco.
Sports in 1969
Daryle Lamonica, Oakland Raiders, passed for six touchdowns to defeat the Buffalo Bills, 50-21.
Business in 1970
Amdahl Corp. in Sunnyvale, manufacturer of IBM mainframe compatible products, was formed by Dr. Gene Amdahl, a former IBM employee. In 1997 it became a wholly owned subsidiary of Fujitsu.
Housing costs in 1978
U.S. League of Savings and Loan Associations reported that the San Francisco Bay Area had the highest housing costs in the nation.
Business in 2008
San Mateo County lost some $150 million in Lehman Bros. bankruptcy. That was 5.9% of the county's investment fund.
October 20
Ranchos in 1784
Rancho San Rafael, a 36,403-acre Spanish land grant, was deeded. Today it would
include Glendale, Eagle Rock, La Canada, Montrose and Verdugo City.
Public health in 1850
Cholera killed 15% of Sacramento's population in some three weeks.

Highways in 1929
Bayshore Highway, part of U.S. Roltue 101, opened in San Francisco. It runs along the west shore of San Francisco Bay, from San Jose to San Francisco.
Curtis in 1952
Edward Curtis, photographer of the West and of Native American people, died in Los Angeles.
Snoop Lion in 1971
Calvin Broadus, the artist known as Snoop Lion and previously as Snoop Dogg, was born  in Long Beach.
Crime in 1973
The San Francisco Zebra murders began and lasted for 179 days. Fifteen people were killed and eight wounded by a gang of racial extremists. Four men were convicted in 1976.
Aquariums in 1984
Monterey Bay Aquarium opened. It showcases habitats and sea life with more than 35,000 creatures, filling 34 major galleries and nearly 200 exhibits.
Sports in 1988
The Los Angeles Dodgers beat the heavily favored Oakland A's in the World Series, 4-1. The A's won in five games, the opposite result of their 1974 meeting, which also went five games.
Fires in 1991
A firestorm in the Oakland and Berkeley hills burned 1,520 acres. Twenty-five people were killed, 150 injured. It destroyed 3,354 single-family dwellings, 437 apartment and condominium units. The loss was estimated at $1.5 billion.
Lancaster in 1994
Burt Lancaster, legendary movie actor, died in Los Angeles. He is best known for "Elmer Gantry" (1960) and "Birdman of Alcatraz" (1962). 
Prisons in 2006
Corrections officials announced California will ship thousands of inmates to prisons in four other states at a cost of more than $51 million a year.
Wyatt in 2006
Jane Wyatt, television and movie actress, died in Bel Air. She was best known as the TV wife of Robert Young in "Father Knows Best" (1954-1960).
Environment in 2011
Two small earthquakes hit the San Francisco area the same day as an annual earthquake preparedness drill. A 3.8 evening quake came nearly six hours after a magnitude 4.0 earthquake hit the same area.
October 21
Transportation in 1861
The San Francisco and Oakland Railroad was formed. The East Bay steam train system carried passengers to ferry terminals at the Oakland Mole and LaRue's Wharf.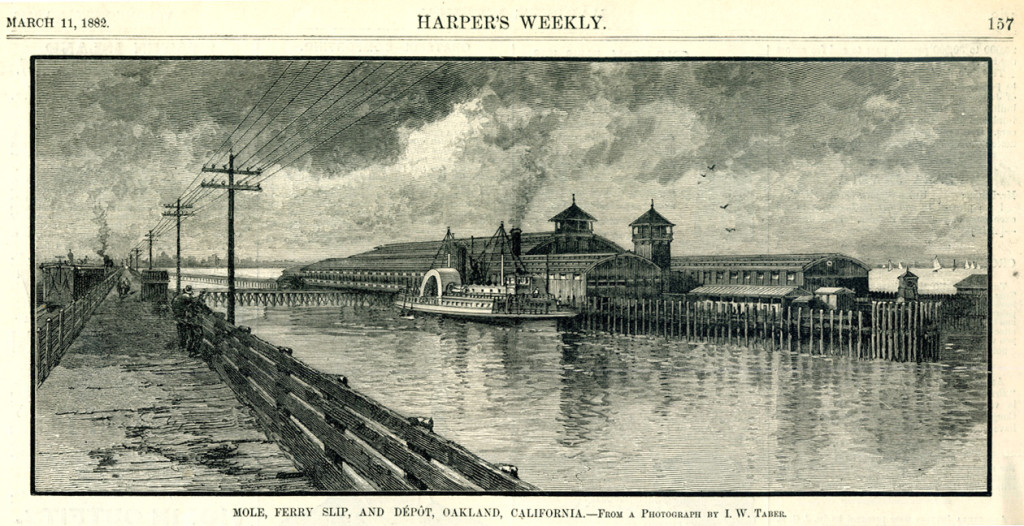 Post offices in 1864
The Markleeville post office opened where Jacob Marklee built a toll bridge across the Carson River in 1861. Formerly known as Markleville, the Alpine County seat had a population of 210 in 2010.
Environment in 1865  
An earthquake hit San Francisco. It lasted for 42 seconds and caused major damage throughout the city.
Environment in 1868
A major earthquake, estimated at magnitude 7, struck the Hayward Fault. It created a sunken area in San Francisco that became called Pioche's Lake. It was filled and rooming houses built there, which collapsed in the 1906 earthquake.

Business in 1869  
The first shipment of fresh oysters were shipped West by railroad from Baltimore.
Environment in 1950 
A statewide disaster was declared when floods caused nine deaths and $32 million in damage.

Sports in 1962
Mickey Wright won the LPGA Carlsbad Cavern Golf Open. Overall she won thirteen major championships and 82 LPGA Tour events. 
Festivals in 1971      
Half Moon Bay held its first Art and Pumpkin Festival. The winning pumpkin weighed 132 pounds. 
Sports in 1973
Fred Dryer, Los Angeles Rams, became the first player in NFL history to score two safeties in one game by dumping opposing passers in the end zone twice in the fourth quarter.
Sports in 1973
Dick Williams, Oakland A's manager, quit after the A's beat the New York Mets in the World Series.
Hollywood in 1975
Elton John was given a star on the Hollywood Walk of Fame.
Kardashian in 1980
Kim Kardashian, personality-entrepreneur, was born in Los Angeles.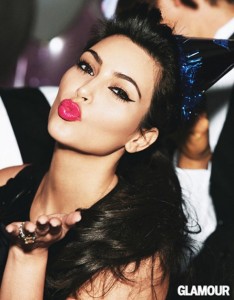 White in 1985
Dan White committed suicide by carbon monoxide in his wife's car. The former San Francisco Supervisor killed Mayor Moscone and Supervisor Harvey Milk in 1978. He served some 5 years after a defense called the "Twinkie defense."
Rescues in 1989
Buck Helm was rescued after being buried for four days after the Loma Prieta earthquake. Oakland rescue workers pulled him from the wreckage of the collapsed Nimitz Freeway. Helm died less than a month later.
Politics in 1991     
California Governor Jerry Brown announced his presidential candidacy.
Berry in 2003      
Fred Berry, television actor, died in Los Angeles. He was best known as Fred "Rerun" Stubbs on "What's Happening!!" (1976-1979).
Fires in 2007
The Santiago Canyon Fire in Orange County was one of 23 wildfires whipped by Santa Ana winds across Southern California. One person near San Diego died, homes and a church destroyed in Malibu. The Buckweed fire burned 38,000 acres in the Santa Clarita area, north of Los Angeles. A child admitted to starting that fire while playing with matches.
Fires in 2010   
An entire section of the Roseville Galleria, a high-end regional mall, was destroyed after Alexander Corney Pigee barricaded himself inside a video game store and started a fire.
October 22
Transportation in 1934
A Union Pacific diesel electric locomotive left Los Angeles for New York. It traveled across the continental in a record 56 hours and 55 minutes.
Sports in 1950
The Los Angeles Rams demolished the Baltimore Colts, 70-27.
Boitano in 1963
Brian Boitano, figure skater who won Olympic gold in 1988, was born in Mountain View.
Sports in 1972
The Oakland A's won their first World Series championship, beating the Cincinnati Reds, 4 games to 3.

Sports in 1976
Rick Barry, of the San Francisco Warriors, began a free throw streak of 60, the longest in NBA history at the time.
Fires in 1996
Firestorms burned 35,000 acres in Malibu and San Diego County, destroying more than 60 homes. 
Business in 1997
Yahoo, in Sunnyvale, purchased Four11, a Web-based email business, for $92,000,000.
Business in 2006
The Oracle OpenWorld convention opened in San Francisco. Some 42,000 attendees were expected to pump $60 million into the city's economy by the close on Oct 27.
Environment in 2009
Officials in Benicia announced that ships in the Suisun Bay "ghost fleet" would be cleaned up and dismantled. The first were World War 2 cargo ships built in 1945.
October 23
Exploration in 1775
Juan Bautista de Anza began his expedition from Mexico to begin a settlement in Alta California, leading friars, soldiers and colonists with their families, horses, mules and cattle.
Movies in 1941
"Dumbo," the 4th Walt Disney Animated Classic, was released. It was made to recover the financial losses of "Fantasia," and return to simplicity and economy. At 64 minutes, it is one of Disney's shortest animated features.
Accidents in 1942
All 12 passengers and crew aboard an American Airlines airliner were killed when it was struck by a U.S. Army Air Forces bomber near Palm Springs. Among the victims was composer and songwriter Ralph Rainger, "Blue Hawaii" (1937) and "Thanks for the Memory" (1938).
Television in 1958
Smurfs, the blue dwarves created by the Belgian artist Peyo, first appeared as comic characters who became a popular Hanna-Barbera animated cartoon.
Business in 2001
Apple released the iPod, advertising "1,000 songs in your pocket." 275 million iPods were sold through September 1, 2010.
Lottery in 2003
7-Eleven owner Narinder Badwal in Santa Clara learned he sold the winning California Lottery ticket and earned a $250,000 commission. Then he learned he sold the winning ticket worth $49,747,500 to himself.
Sports in 2005
Some 15,000 runners raised $14 million for the Leukemia and Lymphoma Society in the 2nd Annual Nike Women's Marathon in San Francisco.
Skinner in 2006
Todd Skinner, free climber, died in a fall at Yosemite National Park after his harness broke. He was 47 years old.
Fires in 2007
300,000 residents evacuated their homes, chased by wind-whipped flames engulfing Southern California. At least 700 homes were destroyed. President Bush declared a federal emergency for seven counties.
Energy in 2008
A solar thermal power plant built by Ausra opened north of Bakersfield. The goal was to generate as much as 5 megawatts, enough electricity for 3,750 homes. Ausra and other companies planned bigger plants in the future.
Sports in 2010
The San Francisco Giants won the National League championship, giving them their fourth World Series appearance since moving to San Francisco.
Solorio  in 2012
California surfer, Francisco Javier Solorio Jr., was killed in a shark attack off the coast of Surf Beach in Lompoc.
October 24
Telegraph in 1861
The telegraph from Carson City to Omaha opened. This milestone in modernization spelled the end of the Pony Express.

Crime in 1871
A mob of white men in Los Angeles killed 18 Chinese immigrants in the largest mass lynching in U.S. history.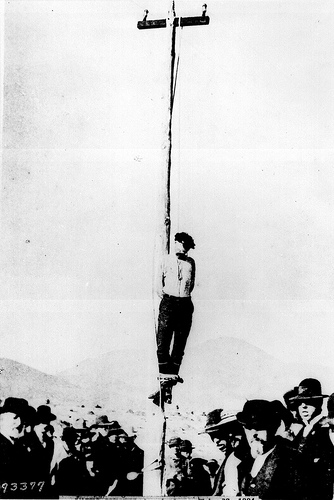 Festivals in 1879
The first "Authors Carnival" opened in San Francisco as a fundraiser for six charities. 6,000 people attended. There were booths and performances by literary authors. It also ran the following year. 
Sports in 1963 
Sandy Koufax unanimously won the Cy Young Award. He also won unanimously in 1965 and 1966.
Rodenberry in 1991
Gene Rodenberry, creator of "Star Trek," died in Santa Monica. His will stipulated that anybody who challenged his will would be disinherited. His daughter, Dawn, challenged and lost $500,000 he left to her.
Museums in 2000
Rosie the Riveter WWII Home Front opened in Richmond. The museum honors the efforts and sacrifices of American civilians on the World War II home front.
Flight in 2000
The space shuttle Discovery landed at Edwards Air Force Base following the 100th shuttle flight and work on the International Space Station.
Public health in 2002
Over 8,000 backyard poultry were killed in southern California to stop the spread of Exotic Newcastle disease. The deadly  infection last surfaced in California in the 1970s when some 12 million birds were destroyed.
Business in 2003
California won its first anti-spam judgment when a court fined PW Marketing, of Los Angeles County, $2 million for sending millions of unsolicited e-mails telling people how to spam.
Roybal in 2005
Edward Roybal, former U.S. Representative from Los Angeles (1962-1992), died in Pasadena. He was the first Hispanic to serve in Congress since 1879.
Fires in 2007
Fires in southern California destroyed some 1,500 homes and charred over 500,000 acres. Over half a million residents fled the area, the largest evacuation in state history.
Katselas in 2008 
Milton Katselas, acting teacher and director, died in Los Angeles. He directed both the live theater (1969) and film (1972) versions of "Butterflies Are Free."
McCarthy in 2011
John McCarthy, cognitive scientist and computer science pioneer, died at his home on the Stanford campus. He was one of the founders of the discipline of artificial intelligence; coining the term "artificial intelligence".
October 25
Government in 1849
The Democratic Party in California formed at a meeting held in Portsmouth Square, which today is in San Francisco's Chinatown.
Crime in 1879
Charles Bowles, English born poet bandit known as Black Bart, held up Wells Fargo Stagecoaches 28 times. The 10th robbery was in Shasta County along the road to Buckeye.
Education in 1926
Founders' Rock, a 75-ton boulder, was dedicated at the University of California Los Angeles Westwood Campus.
Literature in 1962
John Steinbeck, born in Salinas, was awarded the Nobel Prize in literature.
Perry in 1984
Singer, Katy Perry was born in Santa Barbara.
Graham in 1991
Rock-and-roll impresario Bill Graham was killed in a helicopter crash in Sonoma County. A memorial concert in Golden Gate Park drew some 300,000 people with music by the Grateful Dead, Crosby, Stills, Nash and Young and comedy by Robin Williams.
Price in 1993
Actor Vincent Price died in Los Angeles. He was a leading horror film actor of the 1940s to the early 1960s.
Business in 1999
Intel, in Santa Clara, introduced its code-named Coppermine chip as the new Pentium III with speeds up to 500 megahertz. The internal circuitry was squeezed to .18 micron.
Fires in 2003
The Old Fire wildfire in the San Bernardino Mountains was one of over a dozen wildfires burning in Southern California.
Bey in 2005
Antar Bey, son and heir of Black Muslim leader Yusuf Bey, was shot and killed in Oakland. Police later arrested and charged Alfonza Phillips with murder in the failed car-jacking.
Fires in 2009
Fire broke out in the Santa Cruz Mountains between Morgan Hill and Santa Cruz. The Loma Fire covered 485 acres, was only 20% contained and burned until October 27.
Halprin in 2009
Lawrence Halprin, San Francisco Bay Area landscape architect, designer and teacher, died in Kentfield at age 93. His work included the design of Sea Ranch (1964) and San Francisco's Ghirardelli Square (1968).
Fromer in 2009
Seymour Fromer, founder of the Berkeley-based Judah Magnes Museum, died. Judah Magnes (1877-1948) was the first ordained rabbi in California.

Crime in 2011
Democratic Assemblywoman Mary Hayashi of Castro Valley was stopped by a security detail at Nieman Marcus after she left the store with unpaid items worth $2450.