February 23
Exploration in 1776
Juan Bautista de Anza's expedition of soldiers, padres and settlers camped along the Santa Clara River, in Chumash territory, on their way to starting a Spanish colony at Monterey.
Ranchos in 1841
Rancho Rincon de la Brea, a Mexican land grant, was deeded. The 4,452-acre rancho in present day Los Angeles was east of Rowland Heights, south of La Puente, west of Diamond Bar and north of Brea.
Business in 1855
Adams & Company, a banking and freight service since 1850, failed. It was so important that it's failure caused panic statewide.
Movies in 1940 
Walt Disney's "Pinocchio" debuted, following the success of "Snow White and the Seven Dwarfs" (1937). It set a new standard for feature animation.
Science in 1941
Plutonium, a key component of atomic bombs, was identified at U.C. Berkeley's Radiation Laboratory. It is a radioactive chemical element with the symbol Pu and atomic number 94.
World War 2 in 1942
A Japanese submarine bombed the Ellwood Oil Field near Santa Barbara. While the damage was not great,  the attack triggered fear of a West Coast invasion.
Television in 1959
KVIE Public Television, serving the Sacramento – Stockton community, began broadcasting.
Crime in 1974
The Symbionese Liberation Army, a revolutionary group in Los Angeles, raised its ransom to free the kidnapped newspaper heiress, Patty Hearst. 
Sports in 1994
Sacramento Gold Miners, a Canadian Football League team, moved to San Antonio then changed their name to the Texans.
Government in 1998        
The California State Supreme Court ruled that anybody can sue a corner store or gas station for selling cigarettes to minors.
Hollywood in 1999        
Disney's "Mulan" premiered in China. Only ten foreign films per year were allowed into China, which was protecting its own industry.
Music in 2000       
Carlos Santana won eight Grammy awards, including album of the year for "Supernatural." That tied the record set by Michael Jackson in 1983 for most trophies in one night.
Prisons in 2000       
Pelican Bay State Prison guards shot and killed one prisoner and wounded 15 others to end a prison yard riot between some 150 inmates. Prison officials, after the brawl, found 89 inmate-made knives.
Science in 2008       
Dr. Nathan Wolfe, a  UCLA virologist, pushed for creation of the Global Viral Forecasting Initiative, a planet-wide network to forecast epidemics before they happen.
Government in 2009       
Tom Ammiano, California Assemblyman from San Francisco, introduced a bill to legalize recreational use of marijuana.
Business in 2010        
Paul Otellini, CEO of Intel, in Santa Clara, announced the "Invest in America Alliance" to create jobs and boost the nation's competitiveness. Intel and 24 venture capital firms planned to invest $3.5 billion in U.S. technology startups over the next 2 years.
Willis in 2011       
Allen Willis, African American filmmaker, died in Oakland at age 95. His films included "Have You Sold Your Dozen Roses" (1955), produced with San Francisco poet Lawrence Ferlinghetti, and "Stagger Lee" (1970), a documentary interview in prison with Black Panther leader Bobby Seale.
February 24
Government in 1821
The rancho period in Alta California began when Mexico won independence from Spain.
Wine in 1857 
A German colony was organized in San Francsico. It was called the Los Angles Vineyard Society and was the beginning of Anaheim.
Flight in 1921       
A giant plane built in Los Angeles, called the "leviathan of the Skies" or "The Cloudster," was designed by Donald Douglas and was the first to fly a load greater than it own weight. It failed a transcontinental attempt, later served as an early passenger plane flying from San Diego to Los Angeles, and was used to smuggle whiskey from Mexico during Prohibition.
World War 2 in 1942
The Battle of Los Angeles was a reported Japanese attack followed by anti-aircraft artillery fire that continued the next day. Some people say the targets were not enemy aircraft but extraterrestrial spacecraft.
World War 2 in 1942 
Some 1,600 Italians and Italian Americans living in Pittsburg were forced from their homes, lost their businesses, labeled "enemy aliens" and interned, just like Japanese Americans and German Americans.
Bostwick in 1944 
Barry Bostwick, actor, was born in San Mateo. He is best known for roles in "Rocky Horror Show" (1975) and "Megaforce" (1982). 
Jobs in 1955 
Steven Jobs, inventor and businessman, was born in San Francisco. He co-founded Apple Computer with Steve Wozniak. 
Sports in 1987
Kareem Abdul-Jabbar, Los Angeles Laker, scored his 36,000th NBA point.
Shore in 1994 
Dinah Shore, singer, actress, television personality, and the top female vocalist of the 1940s, died in Beverly Hills at age 76.
Randolph in 2004 
Emanuel Hirsch Cohen, better known as John Randolph, film, television and stage actor, died in Hollywood at age 88.
Environment in 2006 
Governor Arnold Schwarzenegger issued an emergency declaration to speed improvements to 24 severely eroded portions of Bay Area delta levees.
Knotts in 2006 
Don Knotts, comedian and film star, died in Los Angeles at age 81. His half-century career included more than 25 films and seven television series.
Riney in 2008 
Hal Riney, a leader in the advertising world, died in San Francisco at age 76. He created the brand and image of General Motors' Saturn automobile division.
Business in 2010 
Bloom Energy, a start-up in San Jose, announced an innovative fuel cell that promised to deliver affordable, clean energy to remote corners of the world.
February 25
Government in 1854
Sacramento became the state capital (1854). It followed San Jose (1849), Vallejo (1852), and Benicia (1853), and was before San Francisco (1862) until Sacramento became the capital permanently (1869). 
Calaveras Skull in 1866
Miners found a strange skull in Calaveras that caused a sensation. Some claimed the Calaveras Skull was evidence that humans, mastodons and elephants coexisted. Others believed it is a hoax.

Environment in 1911 
A rare snowstorm hit San Francisco.
Observatories in 1932
Griffith Observatory opened in Griffith Park. Named for Griffith Jenkins Griffith, its setting, architecture, programs and cinema have made it a Los Angeles landmark.
World War 2 in 1942
After the Battle of Los Angeles, a Japanese American fishing community at Terminal Island in Los Angeles was forced to evacuate because of fears, rumors, and prejudice. The forced internment of some 110,000 Japanese Americans was approaching.
Crime in 1973 
Juan Corona was sentenced to 25 life sentences for murders of 25 men he buried in fields along the Feather River north of Yuba City.
Crime in 1996 
Tracy Rene Conrad, age 11, went to play at a friend's home in Hanford but never returned home. Her body was found a month later. Duane Galik Sr. was convicted of her murder (1997).
Business in 2005 
The Walt Disney Co. agreed to sell the Anaheim Mighty Ducks hockey team to Henry and Susan Samueli for $75 million.
Science in 2006 
Researchers in San Francisco reported discovering a new virus, XMRV, inside tumors of some men with prostate cancer.
McGavin in 2006 
Darren McGavin, television and film star, died in a Los Angeles at age 83. His TV series included "Mike Hammer" (1957-1959), "The Outsider" (1967-1969) and "Kolchak: The Night Stalker" (1974-1975).
Crime in 2010 
Chelsea King, age 17, did not return from a run at a San Diego park. Her body was later found in a shallow grave near Lake Hodges. John Albert Gardner III was sentenced to life in prison for attacks on her and Amber Dubois, age 14.
Crime in 2011 
Margarita Gomez, age 56, Daly City councilwoman, pleaded guilty to insurance fraud. She was sentenced to 6 months in jail and ordered to pay $64,000 in restitution.
February 26
Crime in 1860 
White settlers murdered some 60 women, children and elder Wiyot Indians on an island near Eureka. Bret Harte, then a local newspaper reporter, fed the story to San Francisco newspapers.
Libraries in 1884
Pasadena Public Library opened after starting as "Pasadena Library and Village Improvement Society," a private subscription library. The first building was on Central School grounds, south side of Colorado Street between Raymond Street and the Santa Fe tracks.
Parks in 1891 
The first buffalo, a pair named Benjamin Harrison and Sarah Bernhardt, were settled in Golden Gate Park following reports that only 1,000 were left in the U.S.
Bridges in 1933
Golden Gate Bride groundbreaking celebration began at Crissy Field in San Francisco. 100,000 people attended.
Sports in 1941 
Cowboys' Amateur Association of America was organized in California as part of the rodeo business.
Business in 1965 
Spoony Singh Sundher, entrepreneur, opened the Hollywood Wax Museum close to Grauman's Chinese Theatre in Los Angeles. It cost $1.50 to enter.
Tierney in 2002 
Lawrence Tierney, Jr., actor, died in Los Angeles at age 82. He played in some 80 films, often as a  mobster or tough guy. A New York Times critic observed, "The hulking Tierney was not so much an actor as a frightening force of nature."
Raskin in 2005 
Jef Raskin, computer pioneer, died in Pacifica at age 61. He led development of a graphical interface for Apple's Macintosh.
Business in 2009 
Virgin Megastore, a music and video retailer, announced closure of its San Francisco and New York stores. This left the company with three stores, down from 23 in 2002. 
Crime in 2013 
Jeremy Goulet, who ambushed Santa Cruz police detectives Loran Baker and Elizabeth Butler, was killed at the scene.
February 27
Steinbeck in 1902
John Steinbeck, author, was born in Salinas. He was famous for describing California experiences in Of Mice and Men (1937), The Grapes of Wrath (1939) and East of Eden (1952).
Public health in 1985 
Irwin Memorial Blood Bank in San Francisco said that, since 1979, 80 Bay Area residents received blood from donors who are know to have AIDS.
Freeways in 1991 
Demolition of the Embarcadero Freeway in San Francisco began. It was badly damaged in the Loma Prieta Earthquake (1989). 
Hayakawa in 1992 
S.I. Hayakawa died in Greenbrae at age 85. Born in Canada of Japanese ancestry, he was an academic and a politician, president of San Francisco State University before being elected to the U.S. Senate.   
Business in 1998 
Apple stopped development of the Newton computer.
Government in 2004 
Bill Lockyer tried to block San Francisco from issuing same-sex marriage licenses and invalidate the 3,400 gay and lesbian weddings already performed. The court halted same-sex weddings the next month.
Environment in 2006 
Experts blamed the collapse of several fish species in the Sacramento and San Joaquin River Delta on water exports, pesticides, non-native species, and poisonous algae. Giant pumps near Tracy, which moved water south, also ground up many fish.
Environment in 2007 
A 75-foot wide chunk of San Francisco's Telegraph Hill slid onto Broadway following heavy rains. One hundred-twenty people were forced to leave their homes until repairs took place. 
Coddington in 2008 
Boyd Coddington, car-building legend, died in Whittier at age 63. His reality show "American Hot Rod" introduced the nation to the West Coast hot rod guru.
Environment in 2009 
Governor Arnold Schwarzenegger declared a statewide drought emergency.
San Francisco in 2009 
San Francisco issued pink slips to 262 city employees. Most job cuts were to departments of parks and recreation, human services, and public works. 
Crime in 2011 
Some 15 robbers held six employees at gunpoint at Unigen in Fremont, escaping with $37 million in computer components.
Crime in 2013 
Jon Wilmot, former Contra Costa fire captain, was charged with receiving stolen property, embezzlement, possession of an assault weapon and commercial burglary.
February 28
Overland trail in 1847
Rescuers heading down the mountain with Donner Party survivors met the second rescue group coming up. After nearly five months apart, James Reed reunited with his wife and two of their children, including Patty. But their other two children were trapped at the lake.
Gold Rush in 1849
The first steamship with gold seekers reached San Francisco. The steamship California, sailing from New York, took 4 months and 22 days to complete the trip. 
Inventions in 1888
Carrie Morse, of San Francisco, patented an adjustable bedstead for a crib. "My invention relates to the application of an adjustable bed-frame to a crib bedstead, whereby two independent beds are provided on one bedstead."
Crime in 1888
The gentleman bandit known as Black Bart was seen for the last time. He left poems at the scenes of two of his 28 Wells Fargo stage coach robberies.
Fairs in 1914
Construction began on the Tower of Jewels for the Panama-Pacific Exposition in San Francisco. It was covered with some 100,000 cut glass "jewels" that sparkled by day and lit by 50 spotlights at night. 
Sports in 1960 
The 8th Winter Olympics closed at Squaw Valley. The Soviet Union won 7 gold medals – the U.S. won 3.
Sports in 1966
Sandy Koufax and Don Drysdale, two of the greatest, most popular pitchers in history, refused to renew contracts with the Los Angeles Dodgers. Their 32-day holdout changed the relationship between players and owners.
Bridges in 1970
Bicycles were allowed on the Golden Gate Bridge west sidewalk.
Crime in 1997
Two bank robbers in North Hollywood and the Los Angeles Police Department fired some 2,000 rounds in a shootout. Both robbers were killed, 11 police officers and 7 civilians were injured and numerous vehicles and other property was damaged.
Chamberlain in 2006 
Owen Chamberlain, physicist, died in Berkeley at age 86. He and Emilio Segre shared the Nobel Prize in Physics for discovery of the antiproton (1959).
Education in 2008 
A California court ruled that parents must send their children to full-time public or private schools or have them taught by credentialed tutors at home. The ruling made some 166,000 children possibly truant. Later a court ruled that parents have a right to educate their children at home even if they lack a teaching credential.
Education in 2008 
New College of California in San Francisco received notice that its accreditation was revoked because of a lack of proper governing structure, failure to keep proper student records, and lack of oversight. The school closed later that year.
Science in 2008 
Craig Venter, geneticist, mapped the genetic diversity of the oceans at the TED conference in Monterey. He described creating a life form that feeds on climate-ruining carbon dioxide to produce fuel.
Science in 2011 
AeroVironment, headquartered in Monrovia, reportedly built the world's first hummingbird spy drone. The Pentagon asked them to develop a pocket-sized aircraft for surveillance and reconnaissance that mimicked biology.
Russell in 2011 
Jane Russell, legendary actress and sex symbol, died in Santa Maria at age 89. She shot to fame after starring in "The Outlaw" (1943). 
Environment in 2013 
International Rivers, a Berkeley-based nonprofit, won a MacArthur Foundation prize worth $750,000 for its work opposing dams and helping countries and corporations around the world find alternative energy sources.
Glaser in 2013 
Donald A. Glaser, physicist and inventor of the bubble chamber, died in Berkeley at age 87. He won the Nobel Prize in Physics (1960).
February 29
Ruef in 1936        
Abe Ruef, San Francisco political boss, born in the city at the turn of the century, died in San Francisco at age 71. He served time at San Quentin Prison for graft and corruption. 
Movies in 1940 
"Gone with the Wind" won eight Oscars, including Hattie McDaniel's win for Best Support Actress. She was the first African American actor to win an Oscar.
Science in 1940 
Ernest Lawrence, U.C. Berkeley physicist, won the Nobel Prize "for the invention and development of the cyclotron and for results obtained with it, especially with regard to artificial radioactive elements." (1939).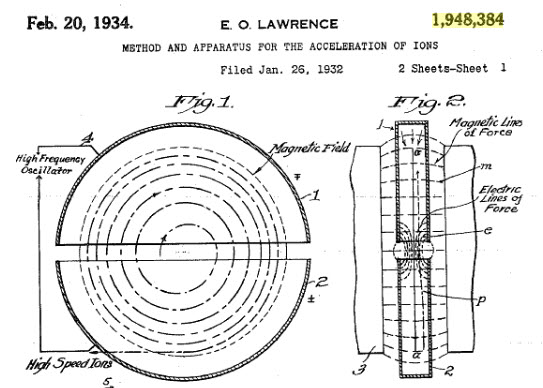 Protests in 2000        
Doris Haddock, the 90-year-old known as Granny D, finished a 3,200 mile trek from California to Washington D.C to urge Congress to enact campaign finance reform.
March 1
Overland trail in 1847        
James Reed reached Donner Lake and found two of his children alive among 15 other survivors.
Government in 1847
Stephen Kearny, U.S. Army Brigadier General, ordered John Frémont to resign as military governor so he could assume that office. They were rivals in the conquest of California during the Mexican American War. 
Inventions in 1870
Catherine Howard, of San Gabriel, patented artificial flowers. "This invention consists in the formation of artificial flowers out of the cocoon of the silk-worm."
Labor in 1936 
A 3-day strike aboard the ocean liner SS California, docked in San Pedro, led to the defeat of the International Seamen's Union and rise of the National Maritime Union. 
Labor in 1952        
San Francisco Municipal Railway workers received a wage increase of 9.4 cents, raising their hourly rate to $1.73.
Education in 1955        
A University of California survey reported that Americans spent more money on comic books that all U.S. elementary and high schools spent on textbooks.
Labor in 1964        
Protests began at the Sheraton Palace Hotel in San Francisco over racial hiring practices.
Business in 1977 
Bank of America, headquartered in San Francisco, adopted the name VISA for their credit cards.
Environment in 1983 
A tornado tore through Los Angeles, killing two and injuring 33 people.
Coogan in 1984        
Jackie Coogan, film and television actor, died in Santa Monica at age 69. He began acting in silent films as a child but is best known as Uncle Fester in "The Addams Family."
Business in 1995 
Yahoo! incorporated in Santa Clara. Today some 700 million people visit Yahoo websites monthly.
Government in 2004        
California Supreme Court ruled a Roman Catholic charity must offer birth-control coverage to its employees, in spite of religious beliefs.
Breitbart in 2012        
Andrew Breitbart, politically conservative writer, activist and website operator, died in Los Angeles at age 43. He was a popular speaker at Tea Party events across the U.S. 
Crime in 2013
George Shirakawa Jr., age 51, Santa Clara County supervisor, resigned after prosecutors filed felony charges alleging he stole public money and nearly $100,000 in campaign contributions to finance a gambling habit.
March 2
Government in 1857
Del Norte County was established at the far northwest corner of California. It still is home to Yurok  and Tolowa people.
Post offices in 1857
A U.S. post office opened in Lafayette's Old Pioneer grocery store. The first postmaster served for 30 years, followed by his son. The store also served as a Pony Express stop in 1861-1862.
Bancroft in 1918        
Hubert Bancroft, bookman, businessman and historian, died in San Francisco at age 86. 
Bridges in 1929        
The San Mateo-Hayward Bridge opened. It was first known as the San Francisco Bay Toll-Bridge. The 7.1-mile span was the longest in the world at the time. The toll for cars was $0.45 cents plus $0.05 per passenger. 
Government in 1930        
San Francisco took possession of the Spring Valley Water Co., which controlled the city's water supply. 
Environment in 1938
Flooding and landslides in Los Angeles County caused over 200 deaths. Two cyclones struck the region between February 27nd and March 3rd.
Movies in 1944        
The 16th Academy Awards ceremony moved to Graumann's Chinese Theatre in Los Angeles.
Movies in 1953 
The 25th Academy Awards were first broadcast on television.
Sports in 1976 
Bob Lurie and Bud Herseth bought the San Francisco Giants for $8 million, saving it from being moved to Toronto.
Literature in 1985        
Gordo, one of the first U.S. cartoon strips to celebrate Mexican culture, ended. Gus Arriola begun it in 1941.
Races in 1986 
The first million-dollar purse for a thoroughbred handicap race was won at Santa Anita Track. 
Computers in 1987        
The Macintosh II computer was introduced. The first color Mac had a CPU speed of 16 MHz and sold for $3,898.
Business in 2004        
California voters approved Proposition 57, a $15 billion bond measure, to be repaid over the next 9 to 14 years. They also passed Proposition 58, prohibiting future deficit financing.
McCambridge in 2004        
Mercedes McCambridge, actress of radio, stage, film, and television, died in San Diego at age 85. Orson Welles called her "the world's greatest living radio actress."
Crime in 2006        
Los Angeles prosecutors charged 19 people, including former police officers, with staging home robberies in Southern California to steal drugs, money, and weapons.
Scott in 2006        
Garrett Scott, documentary filmmaker, died in Coronado at age 37. His "Occupation: Dreamland" (2005) was based on footage shot while embedded with the 82nd Airborne in Fallujah, Iraq.
Government in 2010        
Jerry Brown, former two-term governor, announced he would run for a third term as governor.
Crime in 2012        
Police and federal agents seized 750 pounds of methamphetamine with a street value around $34 million from a San Jose apartment.