January 31
Overland Journeys in 1847
Patrick Breen, travelling with the Donner Party, wrote in his diary: "Lantron Murphy died last night about 1 o'clock. Mrs. Reid & John went to Graves this Morning to look after her goods."
Government in 1848
John C. Frémont was convicted by a military court of mutiny, disobeying a superior officer and military misconduct. He later became the first Republican Party presidential candidate.
Orphans in 1851
The San Francisco Orphan's Asylum was founded, the first in California. It helped kids whose parents died on their way to the Gold Rush.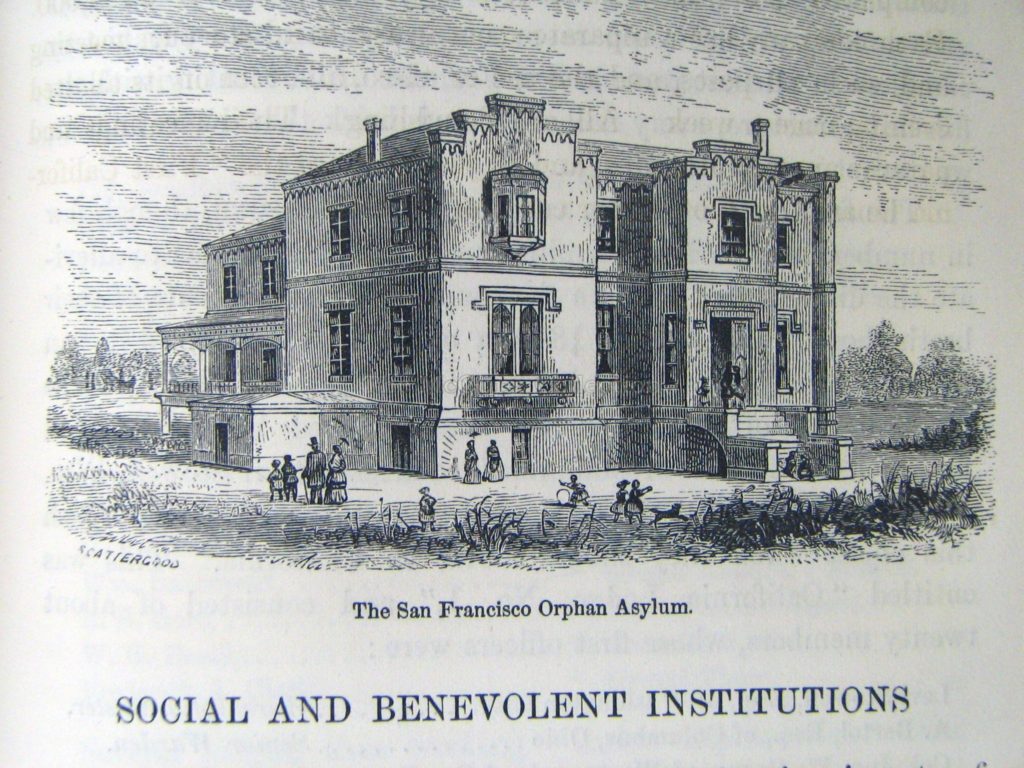 Grey in 1872
Zane Grey, author, was born. He was famous for Western fiction, like Riders of the Purple Sage (1912). Many of his books became screenplays for television and movies. His home in Altadena is a registered historic place.
Accidents in 1957
A commercial airliner and a military fighter jet collided then crashed into Pacoima Junior High School in the San Fernando Valley. Seven people were killed and 75 injured. 
Business in 1972
Herb Peterson created the Egg McMuffin at his Santa Barbara McDonald's franchise.
Goldwyn in 1974 
Samuel Goldwyn, film mogul, died in Los Angeles at age 95. He founded and and ran several film studios in Hollywood in the early 1910s, including MGM Studios.
Protests in 1976 
Some 1,000 people joined the Continental Walk for Disarmament and Social Justice led by comedian Dick Gregory and Rev. Ralph Abernathy in San Francisco. Protestors marched across the U.S., reaching Washington, D.C. that October.
Sports in 1988 
The Washington Redskins beat the Denver Broncos, 42-10, in Super Bowl XXII, played in San Diego.
Sports in 1993 
The Dallas Cowboys beat the Buffalo Bills, 52-17 in Super Bowl XXVII, played in Pasadena.
Kelley in 2012 
Mike Kelley, artist, committed suicide in South Pasadena at age 58. He worked with found objects, drawings, assemblies, performance and video. He was described as "one of the most influential American artists of the past quarter century …"
Accidents in 2000
Alaska Airlines flight #261 crashed into the Pacific Ocean off the coast of Point Mugu, killing all 88 people aboard. It was reportedly caused by inadequate maintenance.
February 1
Alta California in 1836
The Pilgrim, with Richard Henry Dana aboard, sailed from Santa Barbara to return to Boston. Dana dropped out of Harvard to sail for Alta California to trade for hides and tallow. His adventures became the basis for one of the best eyewitness accounts of Mexican California, Two Years Before the Mast (1840).
Prisons in 1939 
Some 4,00 prisoners at San Quentin Prison, in Marin County, went on a hunger strike to protest extended solitary confinement and the prison food.
Post Offices in 1961
A U.S. post office opened in Rancho Mirage. The community near Palm Desert in Riverside County, has been a popular destination for the rich and famous since the 1930's.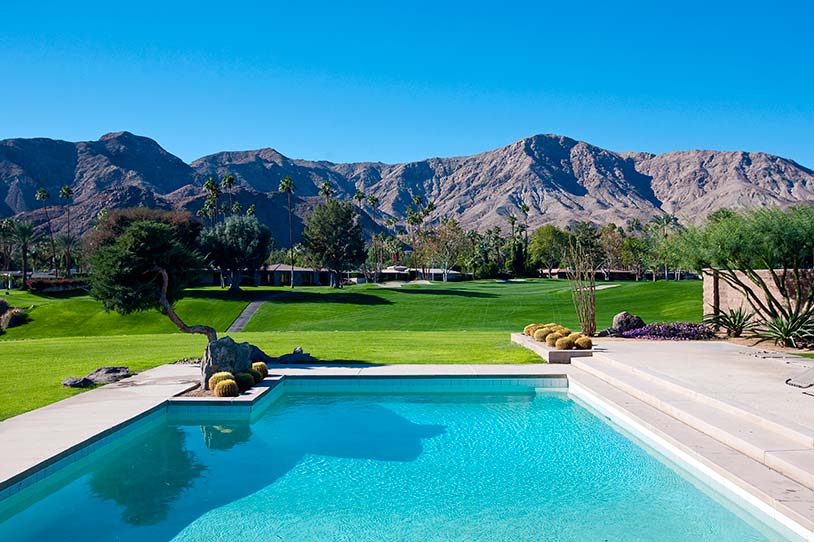 Crime in 1979
Patty Hearst was released from a San Francisco prison. The daughter of wealthy newspaper family was kidnapped by political revolutionaries, brainwashed, and joined in a bank robbery. 
Radio in 1986  
KHJ-AM in Los Angeles changed its call letters to KRTH. It began on August 11, 1941 as the first FM station in Los Angeles. Today it plays oldies. 
Gambling in 1987 
Terry Williams, of Los Gatos, won the largest slot machine payoff in Reno, Nevada to that time. He won $4.9 million after getting four lucky "7s" on a machine.
Novak in 1990 
Jane Novak, silent film era actress, died in Woodland Hills at age 94. 
Accidents in 1991
USAir Flight 1493 crashed into SkyWest Flight 5569 while landing at LAX in Los Angeles, killing 35 people.
Sports in 1992
Barry Bonds, San Francisco Giants outfielder, signed baseball's highest single year contract at that time, $4.7 million. 
Crime in 2002 
Winona Ryder, actress, was charged with shoplifting at a Saks Fifth Avenue store in Beverly Hills.  
Crime in 2002 
Danielle van Dam, age 7, disappeared from her San Diego suburban home. David Westerfield, a neighbor, was convicted of her kidnapping and murder and sentenced to death.
Business in 2005 
Sun Microsystems, of Santa Clara, began selling information technology on a pay-per-use basis, offering computing power for $1 per hour.
Vernon in 2005 
John Vernon, character actor, died in Los Angeles at age 72. He played nasty Dean Wormer in "National Lampoon's Animal House" (1978).
Business in 2011 
Chevron Corp., in San Ramon, sued a team of lawyers who fought the company over oil field pollution in Ecuador. Chevron claimed the lawyers tried to extort some $113 billion related to an 18-year-old lawsuit.
Government in 2012 
The California Public Utilities Commission approved a program for PG&E customers who refused SmartMeters and wanted to keep their analog gas and electricity meters. Those customers paid $75 plus $10 per month.
February 2
Forts in 1811 
Russian settlers established Ft. Ross on the Sonoma coast. It was a base for fur hunters and a warm weather supplier for the Russian colonies in Alaska. Colonists included 25 Russians and some 80 Aleut Indians. Today Fort Ross is a State Historic Park.
Gold Rush in 1848
The first Chinese, two men and a woman, reached San Francisco on the American brig Eagle. Why they went to California and what became of them is unknown.
 War in 1848
The Treaty of Guadalupe Hidalgo was signed, formally ending the Mexican American War. 25,000 Mexicans and 12,000 Americans died in the 17-month old conflict. The U.S. acquired California, Texas, Colorado, Arizona, New Mexico, Nevada, Utah and part of Colorado.
Post Offices in 1856
A U.S. post office opened in Novato. Today's Marin County community of about 51,904 people was originally home to Coast Miwok villages called Chokeche, Puyuku, and Olompali.
Movies in 1914 
Charlie Chaplin's first film appearance, "Making a Living" premiered. It was 13 minutes long and also featured the Keystone Kops. 
Race Relations in 1934 
The San Francisco Police Commission issued regulations for dance nightclubs that included a rule against black and white people dancing together.
Race Relations in 1942
A Los Angeles Times column, following Japan's bombing Pearl Harbor, urged security measures against Japanese-Americans, arguing that a Japanese-American "almost inevitably … grows up to be a Japanese, not an American." 
Fires in 1969 
Fire destroyed a 22-room mansion at Rancho Olompali in Marin County occupied by members of "the Chosen Family," a loose-knit hippie commune led by Donald McCoy.
Parks in 1992 
Bert Parks, longtime "Miss America" emcee, died in La Jolla at age 77.
Kelly in 1996 
Gene Kelly, dancer, actor and choreographer, died in Beverly Hills at age 83. He was famous for his part in the musical film "Singin' in the Rain" (1952).
Crime in 1997 
Authorities in Vallejo recovered 500 pounds of stolen dynamite and arrested two men for bombings three bank teller machines and a courthouse wall. 
Carrington in 2005
Matthew Carrington, age 21, died after drinking excessive amounts of water while doing calisthenics during a hazing ritual for a Cal State Chico fraternity.
Security in 2006 
Lawrence Livermore National Laboratory, in Livermore, announced plans to install machine guns to deter terrorists. They would fire 4,000 rounds a minute with a range of nearly a mile.
Santos in 2007 
Ivan Santos, age 15, was shot and killed in San Pablo. Police arrested two men and a boy who shot him for dressing like a rival gang member.
Arriola in 2008
Gus Arriola, cartoonist, died in Carmel at age 91. His Gordo cartoon strip, published from 1941 to 1985, was one of the first in the U.S. to celebrate Mexican culture.
Sports in 2012 
The NFL announced plans to give the San Francisco 49ers $200 million for its new $1 billion stadium in Santa Clara.
Parks in 2013 
A 165-foot South Bay Power Plant was demolished in San Diego to make room for a city park.
February 3
Ranchos in 1838
Rancho La Carbonera, a Mexican land grant was deeded. It covered 2,225 acres between the San Lorenzo River and Branciforte Creek in today's Santa Cruz County. The name means "coal mine." 
Overland trail in 1847
People in San Francisco called a meeting to organize a rescue of the Donner Party. The first rescuers included James Reed, whose wife and daughter were trapped in the Sierras. 
Post Offices in 1853
A U.S. post office opened in Woodland, originally called Yolo City. Today it is part of the Sacramento – Arden – Arcade – Roseville metropolitan area.
Newspapers in 1857
The Bee, a Sacramento newspaper, debuted. It has been the the region's leading newspaper for more than 150 years.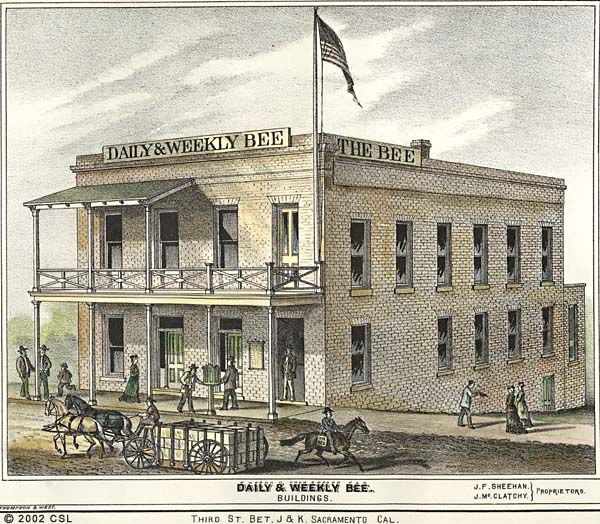 Clubs in 1903 
Edward F. Adams, San Francisco Chronicle editorial writer, founded the San Francisco Commonwealth Club as a forum for discussing disputed questions. For over 100 years, it has hosted conversations with world leaders in politics, science and the humanities.
State Symbols in 1911
The bear flag became the California state flag. The original flag was made in Sonoma for the 1846 revolt. It was lead by John Frémont to free Alta California from Mexico before the Mexican American War. 
Transportation in 1918
Twin Peaks Tunnel opened in San Francisco. At 2.27 miles long, it is among the longest streetcar tunnels in the world. 
Movies in 1945 
Walt Disney Productions, in Burbank, released "The Three Caballeros," a Latin American musical adventure combining live-action with animation.
Sports in 1960        
Candlestick Park, the new home of the San Francisco Giants, was officially turned over to the team.
Music in 1968
Country Joe and the Fish, Berkeley-based psychedelic rock band known for musical protests against the Vietnam War, released "I-Feel-Like-I'm-Fixin'-to-Die Rag." 
Science in 1984
John Edmond Buster, at UCLA School Medical Center, performed the first embryo transfer from one woman to another, producing a live birth.
Oppenheimer in 1985        
Frank Oppenheimer, physicist and educator, died in Sausalito at age 73. He worked on the Manhattan Project, was politically targeted by McCarthyism and later began the Exploratorium, an interactive science museum in San Francisco.
Sports in 1987        
The San Diego Yacht Club celebrated the victory of skipper Dennis Conner and the Stars and Stripes over Australia, sweeping the America's Cup series. 
Duncan in 1988        
Robert Duncan, visionary poet, died. He and his partner Jess Collins, co-founded San Francisco's King Ubu Gallery in 1953, which later became a place for Beatnik poetry readings. 
Cassavetes in 1989        
John Cassavetes, actor and director, died in Los Angeles at age 60. His films included "A Woman Under the Influence" (1974), "Gloria" (1980) and "Love Streams" (1984).
Kulp in 1991       
Nancy Kulp, actress, died in Palm Desert at age 70. She played Miss Jane Hathaway in "The Beverly Hillbillies" (1962-1971). 
Meadows in 1996        
Audrey Meadows, actress, died in Los Angeles at the age of 71. She played Alice Kramden on the 1950s television comedy "The Honeymooners".
Environment in 1998        
Heavy rain continued to thrash the state and Northern California rivers flooded over their banks.
Crime in 2003      
Phil Spector, legendary rock-n-roll producer, was arrested in Los Angeles for murder after Lana Clarkson was found dead in his mansion. 
Government in 2006        
PG&E agreed to pay $295 million to settle lawsuits over drinking wells polluted with the toxic chemical chromium.
Liderman in 2008  
Jorge Liderman, age 50, a composer and professor at U.C. Berkeley, was struck and killed by a BART train at the El Cerrito station in a suspected suicide.
Crime in 2012        
Thieves stole 225 bronze vases from Cypress Lawn Memorial Park in Colma. Some 300 more were stolen from another part of the cemetery on February 18. The vases were valued at over $85,000.
Accidents in 2013        
A tour bus crashed into other vehicles on Hwy. 38 in San Bernadino County, killing seven people.
February 4
Latter-Day Saints in 1846
The Brooklyn sailed from New York for San Francisco with 238 members of the Church of Latter-Day Saints. The ship was outfitted with a table as long as the ship for schooling, dining, council meetings, work, recreation, singing and Sabbath services.
Overland Journeys in 1850
Thirty-six Kansas men took the names of powerful birds for their wagon train.  The Jayhawkers survived cattle stampedes, outlaws, Indian attacks, cholera and quicksand. They were lost for three months and discovered Death Valley before 32 men reached Rancho San Francisquito near today's Castaic Junction. 

Sports in 1851
The first baseball game was played in San Francisco.
Inventions in 1890
Ada Van Pelt of Oakland patented a combination lock. "The invention has relation to permutation locks designed for use on post-office lock boxes, doors, jewel-cases, 850.; and it consists in the combination of parts hereinafter fully described, illustrated in the drawings, and pointed out in the claims."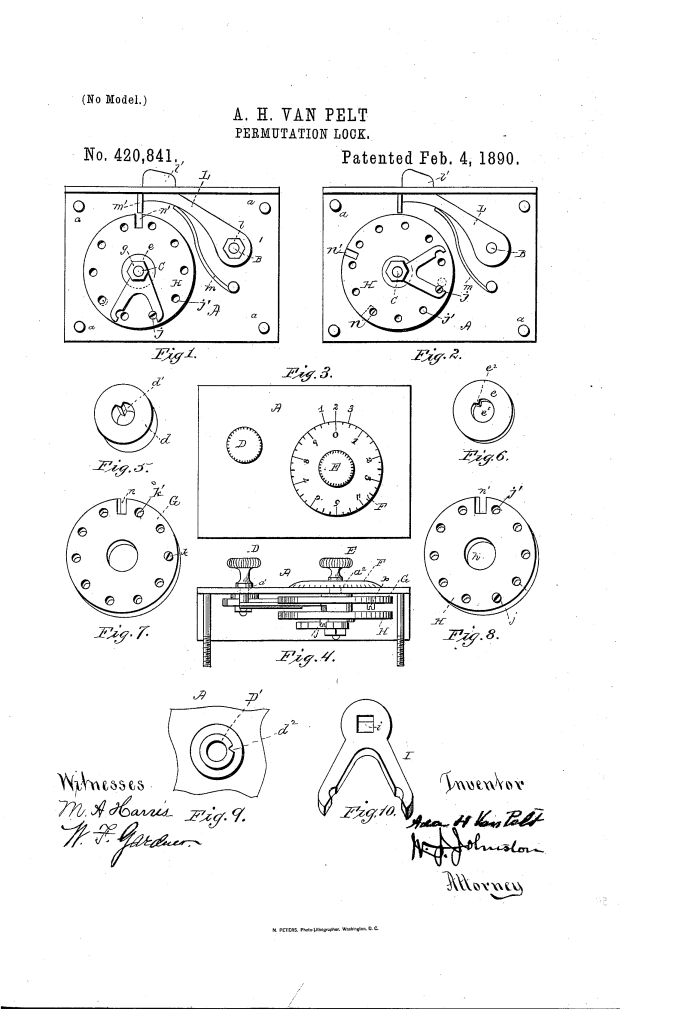 Race relations in 1909        
California law segregated Japanese and Caucasian school children. 
Accidents in 1912        
Two horses were killed in San Francisco when a truck loaded with 45 tons of copper cable broke free on the Steiner Street hill. Fifty horses were pulling the truck with four horses guiding them when the cable broke.
Post Offices in 1934
A U.S. post office opened in Hobo Hot Springs, an unincorporated Kern County community. The town was called Clear Creek Hot Springs in the early 1900s but re-named Hobo Hot Springs when the post office opened. It's been called Miracle Springs since 1947,
Environment in 1937
The Santa Ana River basin flooded from February 4 to February 7 when more than 8 inches of rain fell in four days. Bakersfield narrowly escaped flooding.
Movies in 1938 
Walt Disney Productions, in Burbank, released "Snow White and the Seven Dwarfs". It was the first full-length cel animated feature film and first in the Walt Disney Animated Classics series. Adjusted for inflation, it is one of the top ten performers at the North American box office.
Crime in 1974
Patty Hearst, a 20-year-old newspaper heiress, was kidnapped in Berkeley by the Symbionese Liberation Army. She was held captive and brainwashed then joined the revolutionary group.
Science in 1998       
Alfred Mann, who founded seven medical device and electronics companies, announced $100 million donations to the USC and UCLA to set up biomedical research institutes.
Public health in 2005       
Autism cases in California reportedly increased by 13% in 2004. The U.S. Department of Education reported a 1,700% increase among school children nationally from 1992 to 2002.
Prisons in 2006     
Some 2,000 inmates rioted at the Castaic North County Correctional Facility, throwing mattresses and banging heads against bunk beds. Officials said the violence in which one inmate died stemmed from racial tensions. 
Business in 2008        
Intel. in Santa Clara, announced a new chip with a record 2 billion transistors. Its new quad-core Itanium processor  operated at frequencies up to 2 gigahertz.
Crime in 2011      
Richard Northcutt, a Stockton real estate executive, pleaded guilty to rigging bids and committing mail fraud. He was the forth person to plead guilty in a federal investigation of anti-competitive practices in real estate foreclosure auctions across northern California.
February 5
Missions in 1697
The Spanish king authorized the Jesuits to establish missions in Baja and Alta California.
Environment in 1887
Snow fell in San Francisco. It also snowed on December 30, 1856, January 12, 1868, December 31, 1882, February 7, 1884 and December 11, 1932.
Movies in 1919 
Four Hollywood film stars formed United Artists in Los Angeles to produce their own movies and control their own interests instead of depending upon powerful commercial studios.
Cartoons in 1929
Jimmy Hatlo's "They'll Do It Every Time," a panel cartoon, debuted in the San Francisco Call. It ran until 2008.
Movies in 1937 
United Artists, in Los Angeles, released Charlie Chaplin's "Modern Times," the first film with a sound track. It is considered one of the most important films in history.
Movies in 1953
Walt Disney Productions, in Burbank, released "Peter Pan". It was the 14th of Walt Disney Animated Classics. "Return to Never Land," a sequel, was released in 2002.
Sports in 1991
David Taylor, of the Los Angeles Kings, became the 29th National Hockey League player to score 1000 points.
Crime in 1997
O.J. Simpson was found liable in the deaths of Ron Goldman & Nicole Simpson, murdered in Brentwood, in a civil court action.
Government in 1999        
The Bureau of Alcohol Tobacco and Firearms planned to allow California winemakers to attach new labels that promote health benefits of drinking wine.
Pranks in 2001        
Engineering students from University of British Columbia in Vancouver, Canada hung an old VW from a railing of the Golden Gate Bridge. It hung for four hours before officials cut and let it fall.
Business in 2003        
Circuit City eliminated some 3,900 commissioned sales jobs to reduce expenses.
February 6
Overland Journeys in 1847
Patrick Breen, traveling with the Donner Party, wrote in his diary: "It snowed faster last night & to day than it has done this winter & still Continues without an intermission. Wind S.W. Murphys folks or Keysburgs say they can't eat hides. I wish we had enough of them. Mrs Eddy very weak."
Inventions in 1872
Catherine Woodruff of Antioch patented a dish washing machine in 1872, improving on mechanical dishwashing hand-powered devices beginning in 1850.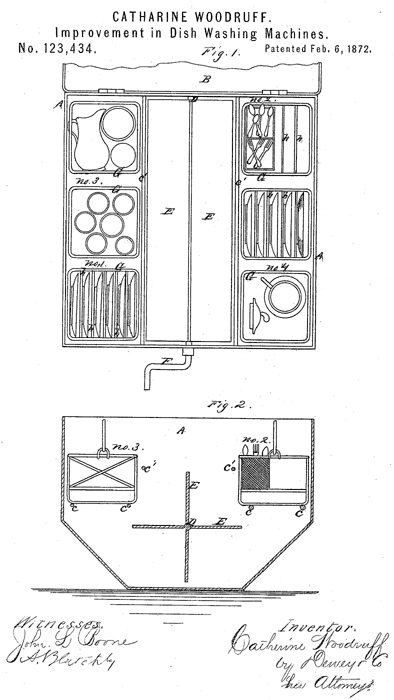 Race relations in 1885
Riots in Eureka began between two Chinese tongs (organizations). Police arrested a Chinese man and took him to jail when David Kendall, a city councilman, was accidentally killed in the gunfire. A mob threatened to lynch him and other Chinese. Instead all Chinese were given 24 hours to leave Eureka.
Crime in 1891       
The Dalton Gang, brothers Bob, Grat and Bill, committed their first train robbery. They tried but failed to rob a Southern Pacific train in Alila, near Earlimart, so returned to Oklahoma, joined with their younger brother Emmett and began a series robberies. After Emmett got out of prison, he moved to Los Angeles and went into the real estate business.
Libraries in 1912
Imperial County Free Library was founded but no funds were available until September. So the California State Library loaned them 885 books to begin service in El Centro, Brawley, Calexico and Holtville. 

Government in 1914    
The State Board of Pharmacy in San Francisco burned some $25,000 worth of opium pipes and paraphernalia along with opium, morphine and cocaine in a bonfire.
Movies in 1921
"The Kid," which Charlie Chaplin wrote, produced, directed and starred in, was released. It is considered one of the greatest films in history.
Thomas in 1991        
Danny Thomas, nightclub comedian, actor and producer whose career spanned five decades, died in Los Angeles at age 79.
Cotten in 1994        
Joseph Cotten, actor, died in Los Angeles at age 88. He was one of the leading film actors of the 1940s, appearing in "Shadow of a Doubt" (1943), "Duel in the Sun" (1946) and "The Third Man" (1949). 
Government in 1998      
San Francisco Mayor Jerry Brown left for Manila to sign agreements with Mayor Alfredo Lim for workshops on AIDS, student exchange programs and celebrate 100 years of Philippine independence. 
Government in 1998     
Governor Pete Wilson declared a state of emergency in 22 counties, as El Nino storms pounded the state.
Wilson in 1998     
Carl Wilson, a founding member and occasional lead vocalist of The Beach Boys, died in Los Angeles at age 47.
Government in 2007        
The San Mateo Board of Supervisors banned smoking at 17 parks, trails and a beach managed by the county.
Laine in 2007      
Frankie Laine, pop singer, died in San Diego at age 93. His songs included "Mule Train," (1949), "Cool Water" (1955) and the theme song for "Rawhide" (1959). 
Government in 2009        
California ordered 200,000 employees, 90% of the state work force, to take an unpaid day off to help balance the state budget.
February 7
Environment in 1884
Snow fell in San Francisco. It also snowed on December 30, 1856, January 12, 1868, December 31, 1882, February 5, 1887  and December 11, 1932.
Movies in 1914
Charlie Chaplin introduced his Little Tramp character in "Kid Auto Races at Venice." He played a spectator at an actual baby-cart race, where he disrupted the race and upset the racers and spectators.
Politics in 1934        
After visiting Nazi Germany, Palo Alto novelist Kathleen Norris said Hitler had largely solved unemployment and poverty problems and was considered a hero.
Movies in 1940 
"Pinocchio," Walt Disney's second full-length, musical animated film debuted. It was a financial failure at first but became one of Disney's most famous Disney films and a great animated film.
Sports in 1958 
The Brooklyn Dodgers officially become the Los Angeles Dodgers. L.A.'s first MLB team won nine National League Championships and five World Series.
Water in 1969
Hetch Hetchy Dam's Moccasin Powerhouse was discontinued after operating since 1925. But the aqueduct still pipes water to the San Francisco Bay area from the Sierras.
Accidents in 1990       
The American Trader, an oil tanker, ran over its anchor, punctured its hull and spilled some 416,598 gallons of crude oil off the coast of Huntington Beach.
Sports in 2000
Tiger Woods, won the Pebble Beach National Pro-Am, his sixth straight PGA Tour victory. He was the first golfer to do so since Ben Hogan in 1948.
Business in 2000       
Hackers shut the Yahoo web site down with a "denial-of-service" attack that mimicked millions of phantom users.
Henning in 2000  
Doug Henning, magician, illusionist, escape artist and politician, died in Los Angeles at age 52. More than 50 million viewers watched "Doug Henning's World of Magic" hosted by Bill Cosby (1975).
Evans in 2001       
Dale Evans, actress, singer and wife of Roy Rogers, died in Apple Valley at age 88. Her songs included "Happy Trails" and "The Bible Tells Me So".
Politics in 2006       
Chris Daly, San Francisco Supervisor, called for impeachment of President George W. Bush and Vice President Dick Cheney.
Government in 2007       
San Francisco Mayor Gavin Newsom met with Lithuanian President Valdas Adamkus. President Adamkus and a Lithuanian business delegation were seeking U.S. trade opportunities and potential investors.
Crime in 2008       
A Los Angeles man told police he killed three relatives. He barricaded himself in a house and fired on a SWAT team, killing one officer and wounding another. Randall Simmons, age 51, was the first SWAT officer killed in the line of duty in the unit's 41-year history.
Crime in 2010       
Jessy Wiley, age 21, died in a fight at Little Caesars Pizza in Daly City. Three Norteno gang members were convicted in relation to his death.
Government in 2012        
The 9th Circuit Court in California struck down the ban on gay marriage passed by voters, ruling it violated the constitutional rights of gay Californians. 
Crime in 2013        
Margie Carranza and Emma Hernandez, her 71-year-old mother, were delivering newspapers when LAPD officers shot some 100 rounds at their truck by mistake. The city of Los Angeles reached a $4.2 million settlement with them.