February 12
Ranchos in 1844
Cañada de Pogolimi Rancho, a Mexican land grant, was deeded. The 8,781.81-acre ranch in present day Sonoma County, encompassed modern Bloomfield.
Overland trail in 1847
Patrick Breen, traveling with the Donner Party, wrote in his diary: "A warm, thawey morning. Wind S.E. We, hope with the assistance of Almighty God, to be able to live to see bare surface of the earth once more. O God of Mercy, grant it if it be thy holy will. Amen."
Government in 1874
San Benito County and Modoc County were established.
Sports in 1908 
The first round-the-world automobile race began in New York City. It reached San Francisco on March 24.
Accidents in 1935
USS Macon, one of the largest U.S. Navy helium airships, crashed off the coast of Big Sur and sank. Most of the crew were saved. The place it wrecked is a National Historic Place.
Accidents in 1953 
An explosion at the Hercules Powder Co., an explosive powder manufacturing company near Pinole, killed 12 employees.
United Nations in 1945
San Francisco was selected as the site of the United Nations Conference after World War II.
Music in 1963
Buck Owens, country music star, first heard "Act Naturally" but didn't like it. Don Rich, his guitarist, convinced him to record it. He did and it hit the charts in April and made the #1 spot that summer.
Mineo in 1976 
Sal Mineo, actor, was stabbed to death in Los Angeles at age 37 while coming home from a play rehearsal. He was best know for his role in  "Rebel Without a Cause" (1955).
Renoir in 1979
Jean Renoir, legendary French actor and director, died in Beverly Hills at age 85. His body was returned to France.
Sports in 1989
Wayne Gretzky, Los Angeles Kings, set two records; his 45th hat trick and 10th 40+ goal season.
Sports in 1989
Thursday's Child set a speed record, sailing from New York around Cape Horn to San Francisco, breaking an 80 days, 20 hours record held by Flying Cloud since 1854.
Business in 1998 
Intel, in Santa Clara, unveiled its first graphics chip i740. It was a disappointment and withdrawn after a few months on the market. 
Sports in 2000 
Michelle Kwan, born in Torrance, won her third straight U.S. Figure Skating Championships. She won Olympic medals in 1998 and 2002.
Schulz in 2000 
Charles Schulz, creator of Peanuts, died in Santa Rosa, at age 77. It is the most popular and influential comic strip in history.
Government in 2004 
Gavin Newsom, newly elected San Francisco mayor, instructed city clerks to began issuing marriage licenses to same-sex couples. 
Crime in 2004 
Four men connected with Balco, in Burlingame, were charged with running a steroid-distribution ring that provided performance-enhancing drugs to dozens of athletes in the NFL, MLB and track and field.
Toys in 2004 
Mattel, in El Segundo, announced that Barbie would have a new boyfriend named Blaine, an Australian boogie boarder. Barbie's new "Cali Girl" line debuted that summer.
Sports in 2006 
Injured figure skater Michelle Kwan, born in Compton, withdrew from the Turin Olympics. She won Olympic medals in 1998 and 2002.
Homeless in 2007 
Berkeley City Council passed a Public Commons Initiative dealing with issues facing people living on the streets.
Ellenshaw in 2007
Peter Ellenshaw, Walt Disney special effects artist, died in Santa Barbara at age 93. He enabled Mary Poppins to fly and 50 chimney sweeps to dance on London rooftops in 1964.
Crime in 2013 
Christopher Dorner, fugitive ex-Los Angeles police officer sought in three killings, exchanged gunfire with authorities in the San Bernardino Mountains.
Business in 2014
Peter Diamandis, co-founder of the X-PRIZE Foundation, claimed that 50% of U.S. jobs are under threat of being mechanized within 10 years.
February 13
Overland trail in 1847
Patrick Breen, traveling with the Donner Party, wrote in his diary: "Fine morning. Clouded up yesterday evening; snowed a little & continued cloudy all night. Cleared off about day light. Wind about S.W. Mrs Reid has headache. The rest in health."
Gold in 1871
George King discovered the Golden Chariot mine, a bonanza south of Banner that burned in 2002.
Inventions in 1877
Coelia Curtis, of San Francisco, patented an improved undergarment. "My invention relates to the mode of cutting and forming that class of undergarments for female wear in which the waist and drawers form a single garment…"
Miller in 1913 
Joaquin Miller, the "poet of the Sierras," died in Oakland at age 76. He was best known for Life Amongst the Modocs (1873) and for California's first Arbor Day (1886).
Movies in 1932 
"Free Eats," the 112th Our Gang short film, introduced 3-year-old George "Spanky" to the cast of characters.
Carter in 1936 
Charles Joseph Carter, San Francisco-based magician, died at age 61 while on tour in  India.
Accidents in 1950 
During a simulated nuclear attack on San Francisco, an Air Force B-36 crashed near the coast of northern British Columbia. Five of 17 men on board were killed.
Hoaxes in 1961
The Coso artifact was found near Olancha, in Inyo County. The supposedly 500,000-year-old rock found, mysteriously had a modern spark plug inside. It was claimed to be from an ancient advanced civilization, alien visitors or time-travellers from the future who lost it while visiting 1961. But it was a hoax. 
Radio in 1995
Howard Stern's radio show premiered in San Diego on KIOZ 105.3 FM.
Music in 1996
Death Row Records in Los Angeles released Tupac Shakur's forth studio album, 'All Eyez on Me.' It is one of the crowning achievements of 1990s rap music.
Peanuts in 2000
Charles M. Schulz Day was declared to coincide with the last original Peanuts Sunday strip by the Santa Rosa cartoonist.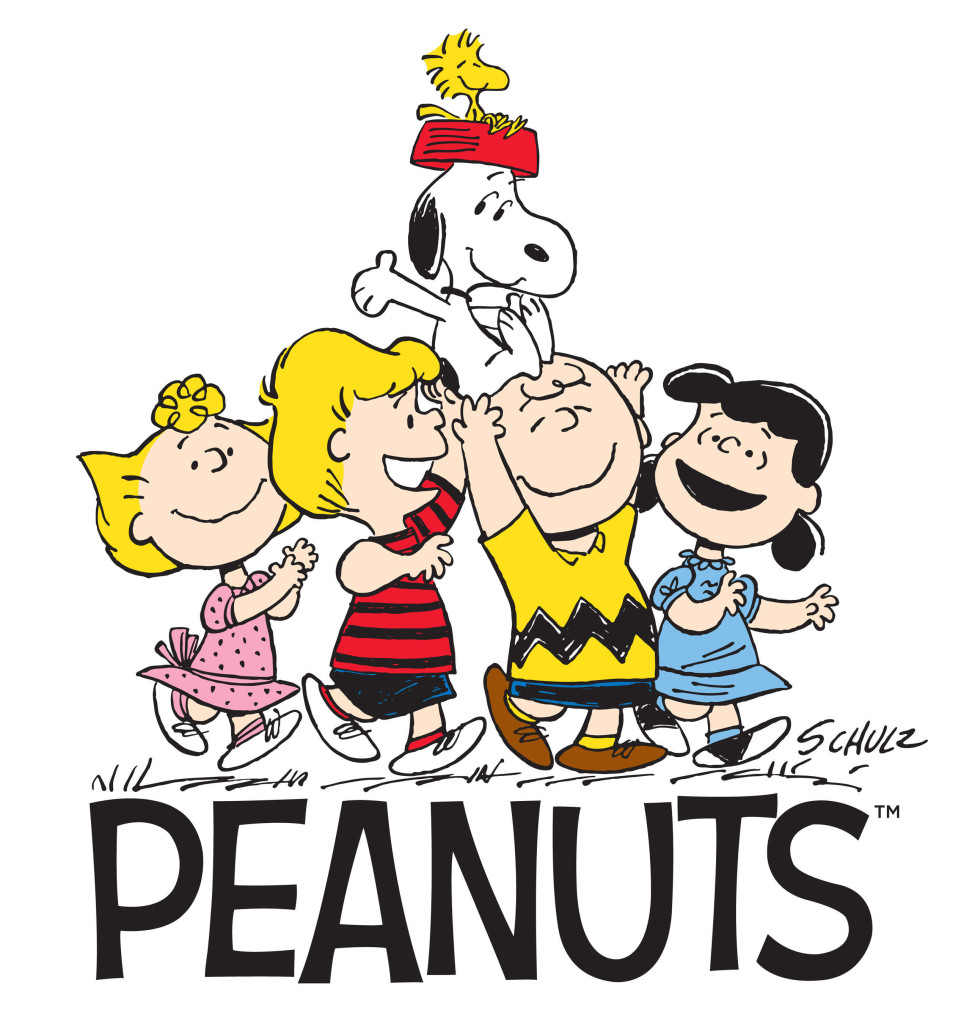 Crime in 2009 
Amber Dubois, age 14, disappeared while on her way to Escondido high school. John Gardner was sentenced to life in prison for attacks on her and Chelsea King. 
Sports in 2010
Mavericks Surf Contest near Half Moon Bay was won by Chris Bertish, from South Africa, with a $50,000 first prize. Earlier in the day a series of waves crashed into some of the fans who flocked to a beach to see the action.
February 14
Exploration in 1827
Peter Ogden, explorer and  fur trapper, thought he named Mount Shasta. He wrote in his journal, "There is a mountain… I have named Mt. Sastise." He was wrong. He named what we call Mt. McLoughlin in Oregon.
Exploration in 1844
Exploring the trail to California, John Frémont first saw Lake Tahoe from a peak in the Carson Range to the east. He reached Sutter's Fort in March.
Overland trail in 1847
Patrick Breen, traveling with the Donner Party, wrote in his diary: "Fine morning but cold before the sun got up. Now thawing in the sun. Wind S.E. Ellen Graves here this morning. John Denton not well. Froze hard last night. John & Edwd. buried Milt. this morning in the Snow."
Wildlife refuges in 1872
Lake Merritt, a large tidal lagoon now surrounded by parks and neighborhoods in central Oakland, became a California state bird refuge. It became first official U.S. wildlife refuge on March 18, 1870.
Newspapers in 1878
El Eco de la Patria began publishing in Los Angeles.
Business in 1886
The first successful rail shipment of oranges from Los Angeles traveled to St. Louis on an express train. Some fruit spoiled until ventilated and cold-storage cars were developed. 
Business in 1919 
United Parcel Service opened an office in Oakland, the first outside Seattle. UPS today is the world's largest package delivery company. 
Science in 1961
Scientists at Lawrence Berkeley National Laboratory of the University of California synthesized Lawrencium. Its a radioactive synthetic chemical element with the symbol Lr (formerly Lw) and atomic number 103. 
Government in 1991
Two San Francisco men became the first couple to register as "domestic partners" under a new city ordinance.
Mieth in 1998 
Hansel Mieth, photojournalist, died in Santa Rosa at age 88. She and her husband Otto Hagel  photographed California farmlands and labor camps in the Great Depression.
Business in 2005
YouTube.com activated its domain name. Early headquarters were above a Japanese restaurant and pizzeria in San Mateo. Google bought YouTube.com for $1.65 billion in stock in 2006. Today it is the largest video sharing website in the world.
Fieger in 2010 
Doug Fieger, leader of the power pop band The Knack, died in southern California at age 57. He formed The Knack in Los Angeles in 1978 and sang "My Sharona" (1979).
February 15
Exploration in 1769
Gaspar de Portolà's ship, San Antonio, sailed from La Paz, Mexico to explore the Alta California coast for the Spanish king. He founded San Diego and Monterey. 
Sutter in 1803 
John Sutter, born in Switzerland, founded New Helvetia, better known as Sutter's Fort, (1839) and owned the lumber mill at Coloma where the Gold Rush began. Today, both are California State Historic Paraks. 
Overland trail in 1847
Of the first rescuers, three turned back and seven continued toward Donner Lake. Patrick Breen, traveling with the Donner Party, wrote in his diary: "Mrs Graves refused to give Mrs Reid any hides. Put Suitor's pack hides on her shanty. Would not let her have them. Says [that,] if I say it will thaw, it then will not; she is a case."
Forts in 1861
Fort Point, guarding the Golden Gate of San Francisco Bay, was outfitted at the beginning of the Civil War with 126 cannons. Today the massive brick fort below the Golden Gate Bridge is a National Historic Site.
Nataqua in 1863
Nataqua, the short-lived, breakaway California/Nevada territory, ended in a shoot-out between the Plumas County sheriff's posse and pioneers of Susanville.
Post offices in 1902
A U.S. post office reopened in Melones. The town known as Robinsons Ferry and Robinson's is now under the New Melones Lake in Calaveras County. The first post office opened in Robinsons Ferry in 1879 then closed. It reopened in 1902, closed in 1932, reopened in 1933 then closed for good in 1942 when the area was flooded.
Politics in 1909 
Emma Goldman, political anarchist, spoke to large audiences in San Francisco. She lectured on "The Devil Exonerated" and "The Psychology of Violence."
Libraries in 1917
The Main San Francisco Public Library opened, a milestone in the city's recovery from the 1906 Earthquake.
de Young in 1925 
M.H, de Young, co-founder of the San Francisco Chronicle and founder of the De Young Museum, died in San Francisco at age 76.
Movies in 1931 
Universal Studios, in Universal City, released the first Dracula movie, starring Bela Lugosi. 
Business in 1939 
IBM demonstrated an electric typewriter and punch card method of electric accounting at the Palace of Electricity and Communications on Treasure Island.
Movies in 1950 
Walt Disney's "Cinderella," an animated musical fantasy film, debuted. It was Disney's greatest success since "Snow White and the Seven Dwarfs" (1937) and became a much-loved film.
Science in 1954 
The first Bevatron, a particle accelerator went into operation at Lawrence Berkeley National Laboratory.
Sports in 1968  
Les Salvage, of the Anaheim Amigos, scored 10 3-point baskets in a game against the Denver Nuggets.
Sports in 1998 
Dale Eggeling won the Los Angeles Women's Golf Championship. She won three times on the LPGA Tour between 1980 and 1998
Crime in 2006
Los Angeles Police arrested eight people connected to an international car theft ring. Police believed the car thieves, disguised as a charity group, sent money to support Chechyan terrorists.
Government in 2011 
Governor Jerry Brown ordered a hiring freeze across state government to deal with to the state's $25.4 billion budget deficit.
Business in 2013 
Xoom, a San Francisco company that specialized in sending small amounts of money across borders, debuted on Nasdaq at $16 per share and closed at $25.490. 
February 16
Overland trail in 1847
Patrick Breen, traveling with the Donner Party, wrote in his diary: "Commenced to rain yesterday Evening. Turned to Snow during the night & continud until after daylight this morning. It is now sun shine & light showers of hail at times. Wind N.W. by W. We all feel very weakly to day. Snow not getting much less in quantity."
Cities in 1857
Ione City was renamed. This small Sierra foothills community, originally a supply town to the  gold miners, was previously called Bed Bug, Freeze Out, Hardscrabble. Woosterville,  Jone City,  Jone Valley and Rickeyville.
Newspapers in 1867
The Guardian newspaper began publishing semi-weekly in San Bernardino and ran until 1876. 
Libraries in 1882
Santa Barbara City Council established the city's first free library and reading room. Odd Fellows donated nearly 3,000 books and Mrs. Mary Page became their first librarian.
Inventions in 1886
Mattie Baker, of San Jose, patented an improved ironing table.
Newspapers in 1900
Chung Sai Yat Po, the first Chinese daily newspaper in the U.S. debuted in San Francisco and ran until 1951.

Public health in 1909
The San Francisco Citizens Health Committee declared the city free of bubonic plague. The plague of 1900–1904 was centered in Chinatown but after the 1906 Earthquake, it spread more widely.
Fires in 1951  
A workman's blow torch started a fire in the San Francisco City Hall dome. It burned for an hour and did some $10,000 in damage. 
Crime in 1970    
A homemade bomb exploded outside the San Francisco Police Park Station, killing St. Sgt. Brian McDonnell and injuring eight others. Black Panthers were suspected, but a later investigation suggested it was the work of the Weather Underground.
Sports in 1989 
Orel Hershiser, Los Angeles Dodgers pitcher, signed a $7.9 million 3-year contract.
Sports in 1992
Los Angeles Lakers retired Magic Johnson's #32 uniform. He played 13 seasons, won 3 MVP Awards, made 9 NBA Finals appearances and 12 All-Star games. Today he advocates for HIV/AIDS prevention and safe sex, as well as being a businessman, philanthropist, broadcaster and motivational speaker.
Brown in 1996        
Former Governor Pat Brown, Governor Jerry Brown's father, died in Beverly Hills at age 90.
Accidents in 2000        
An Emory Worldwide DC-8 crashed after lifting off from Sacramento, killing all three crew members. A disconnected part in the control system caused the crash.
Crime in 2011    
Norman Wielsch, commander of the Central Contra Costa Narcotics Enforcement Team, was arrested along with Christopher Butler, owner of a Concord private investigation firm, for allegedly stealing and selling drugs.
Accidents in 2012       
An immigration agent shot and injured another agent and was then killed by a third colleague in a Long Beach federal building.
February 17
Overland trail in 1847
Patrick Breen, traveling with the Donner Party, wrote in his diary: "Froze hard last night with heavy clouds running from the N.W. & light showers of hail at times. To day same kind of Weather. Wind N.W. Very cold & Cloudy. No sign of much thaw."
Overland trail in 1847
Woodworth's launch with rescue provisions reached Sutters Fort from San Francisco, after fighting wind and the swollen Sacramento River for 11 days. He left the same day for Johnson's Ranch, the rescue staging point.
Government in 1874
Modoc County was established. It is in the northeast corner of the state. Alturas is its capital.
Accidents in 1910       
Three performing elephants that were appearing at a Broadway vaudeville house went on a rampage while parading in San Francisco's North Beach.
Flight in 1911
Glenn Curtiss flew the first hydroplane to-and-from a ship in San Diego Bay. 
Accidents in 1937        
After nearly four years of no deaths during the building of the Golden Gate Bridge, 10 workers were on a scaffold that fell through the safety net and died.
Newsom in 1942      
Sidney Newsom, architect, died at age 65. He and his brother, Noble, joined their father's San Francisco architectural firm and built elaborate homes for some of the wealthiest people in the state from the 1890's to the 1930's. 
Music in 1962
The Beach Boys introduced a new musical style with their hit "Surfin."
Sports in 1985 
Laffit Pincay, Jr. became the third jockey to ride 6,000th winner at Santa Anita Park in Arcadia. 
Memorials in 1997
Carl Sagan Public Memorial was dedicated at Pasadena, where he helped found The Planetary Society (1980).
Lotto in 2002       
Three people reportedly had winning Lotto tickets  in the record $193 million state lottery. 
O'Herlihy in 2005        
Dan O'Herlihy, actor, died in Malibu at age 85. He played Conal Cochran in "Halloween III: Season of the Witch" (1982) and the Old Man in "RoboCop" (1987).
Crime in 2007        
Marine Lance Cpl. Robert Pennington was sentenced at Camp Pendleton to eight years in military prison for his role in kidnapping and killing an Iraqi civilian.
Environment in 2009        
Sewage spilled from the Fort Baker treatment plant of the Marin County Sanitary District in Sausalito. More than 300,000 gallons of bacteria-laden sewage entered San Francisco Bay.
Crime in 2010        
San Francisco police along with state and federal agents arrested 28 suspected gang members in an operation to clear the "worst of the worst" off the streets.
Accidents in 2010        
A Cessna 310 crashed in Menlo Park after takeoff from the fogged-in Palo Alto Airport, killing all three people aboard. They all worked for Tesla Motors Inc.
Environment in 2010        
A mysterious illness killed brown pelicans along the northern California coast. Biologists later said stormy weather caused their prey to disappear in stirred up waters, possibly due to El Nino and recent big storms.
Business in 2011        
Chevron, headquartered in San Ramon, and a US aid agency announced a $50 million plan to improve conditions in Nigeria's main oil-producing region, where pollution and poverty caused years of unrest.
February 18
Government in 1850
California's first legislative session named the first 27 counties. Mariposa was divided into 12 counties. Some original counties didn't survive; Branciforte became Santa Cruz County.
Post offices in 1850
A U.S. post office opened in Sonoma. Today the town where the Bear Flag Revolt began is a popular tourist destination.
Newspapers in 1856
The Weekly State Tribune newspaper began publishing in Sacramento. The Bee started in 1857.
Post offices in 1883
A U. S. post office opened in Needles, the Mohave Valley town named for pointed rocks in the area. 
Race relations in 1907        
Mayor Eugene Schmitz, President Theodore Roosevelt and the San Francisco School Board agreed to enroll Japanese children in the city's public schools. Japanese laborers were banned from entering the U.S. and American laborers were banned from Japan.
Movies in 1929 
The first Academy Awards winners were announced months before the ceremony in May – very different than how it's done today.
Government in 1932       
Federal prohibition agents broke up a bootlegging ring in San Francisco reportedly headed by Johnny Marino. 
Prisons in 1938        
San Quentin Prison in Marin County held its first double hanging in two years. Murderers Lee Goodwin and Roy Righthouse were executed before 51 witnesses.
Fairs in 1939
The Golden Gate International Exposition opened on Treasure Island. It celebrated San Francisco"s new bridges; the Oakland Bay Bridge (1936) and the Golden Gate Bridge (1937).
Churchs in 1954 
The first Church of Scientology in Los Angeles opened. 
Sports in 1960
The 8th Winter Olympics opened at Squaw Valley. Women's speed skating and biathlon debuted. It was the only time bobsled was not on the program. Soviet Union won 21 medals, 7 gold. The U.S won 10 medal altogether, 3 gold.
Sports in 1960 
Walter O'Malley, Los Angeles Dodgers owner, purchased Chavez Ravine for $494,000 to build a stadium for his team.
Governmentin 1972 
The California Supreme Court declared the death penalty cruel and unusual punishment in violation of the state constitution. One hundred and seven inmates were taken off death row and re-sentenced. 
Business in 1999       
Aegon NV of the Netherlands bought the Transamerica Pyramid in San Francisco.
Martinez in 2011        
Victor Martinez, novelist born in Fresno, died in San Francisco at age 56. His book Parrot in the Oven: Mi Vida won the National Book Award for Young People's Literature (1996). The book was semi-autobiographical, the story of a 14-year old Mexican American boy growing up "in a world of gangs, violence and poverty." 
February 19
Overland trail in 1847
Patrick Breen, traveling with the Donner Party, wrote in his diary: "Froze hard last night. 7 men arrived from California yesterday with som provisions, but left the greater part on the way. To day clear & warm for this region. Some of the men are gone to day to Donner's Camp. Will start back on Monday." 
Overland trail in 1847
Daniel Rhoads, one of the rescuers, wrote, "At sunset, we crossed Truckee Lake on the ice, and came to the spot where, we had been told, we should find the emigrants. We looked all around, but no living thing except ourselves was in sight. We raised a loud hello. And then we saw a woman emerge from a hole in the snow. As we approached her, several others made their appearance, in like manner coming out of the snow. They were gaunt with famine; and I never can forget the horrible, ghastly sight they presented. The first woman spoke in a hollow voice, very much agitated, and said, 'Are you men from California or do you come from heaven?' "
Sobriety in 1860
Edward Highton spoke at the Dashaway Association, which encouraged men to dash away from alcohol, about the treatment of habitual drunks in San Francisco.
Inventions in 1878
Emma Carter of Folsom City patented an improved bee feeding device. "My improved bee-feeding device, as will be readily seen, is simple, cleanly, and easy of access."
Japanese American Internment in 1942
President Franklin Roosevelt signed Executive Order 9066, clearing the way for the forced detention of some 110,000 Japanese Americans in internment camps during World War II.
Tan in 1952
Amy Tan was born in Oakland, the child of Chinese immigrants. Her best known book, The Joy Luck Club (1989), has been translated into 35 languages and made into a movie.
Japanese American Internment in 1976
President Gerald Ford cancelled President Roosevelt's Executive Order 9066. In 1989 President George Bush signed a bill authorizing restitution payments with a letter apologizing to surviving internees.
Crime in 1976        
Rick Stevens, lead vocalist of the Tower of Power, an Oakland band, was arrested in San Jose for a triple slaying after a drug deal turned violent. Stevens spent 36 years in prison before being paroled.
Sports in 1977 
The Oakland A's sold Paul Lindblad, pitcher, to the Texas Rangers for $400,000.
Environment in 1986        
A levee on the 8,800 acre Tyler Island in the Sacramento-San Joaquin Delta failed, flooding crops and nearly destroying farms.
Newspapers in 2004        
Philip Anschutz, founder of Qwest Communications bought the San Francisco Examiner and other newspapers for $20 million.
Business in 2008        
Sharper Image, a San Francisco based retailer, filed for bankruptcy protection. The 184-store chain planned to close 96 stores nationwide. 
Government in 2009       
The California Senate approved a budget intended to wipe out a $42 billion deficit to steer the state clear of fiscal disaster.
Crime in 2009        
A car with four young men was sprayed by gun fire near the Daly City BART station. They  had no known gang affiliations. Police later arrested two members of the MS-13 gang for the murder.
Transportation in 2011       
Bay Area Rapid Transit (BART) opened its newest station, the 44th, at West Dublin/Pleasanton.
Festivals in 2011       
The Chinese Lunar New Year Parade in San Francisco welcomed the Year of the Hare.